Paw-some graduation for favourite Suncorp duo
---
While Yasmin is a familiar face around the Suncorp office, her work is a little different than most.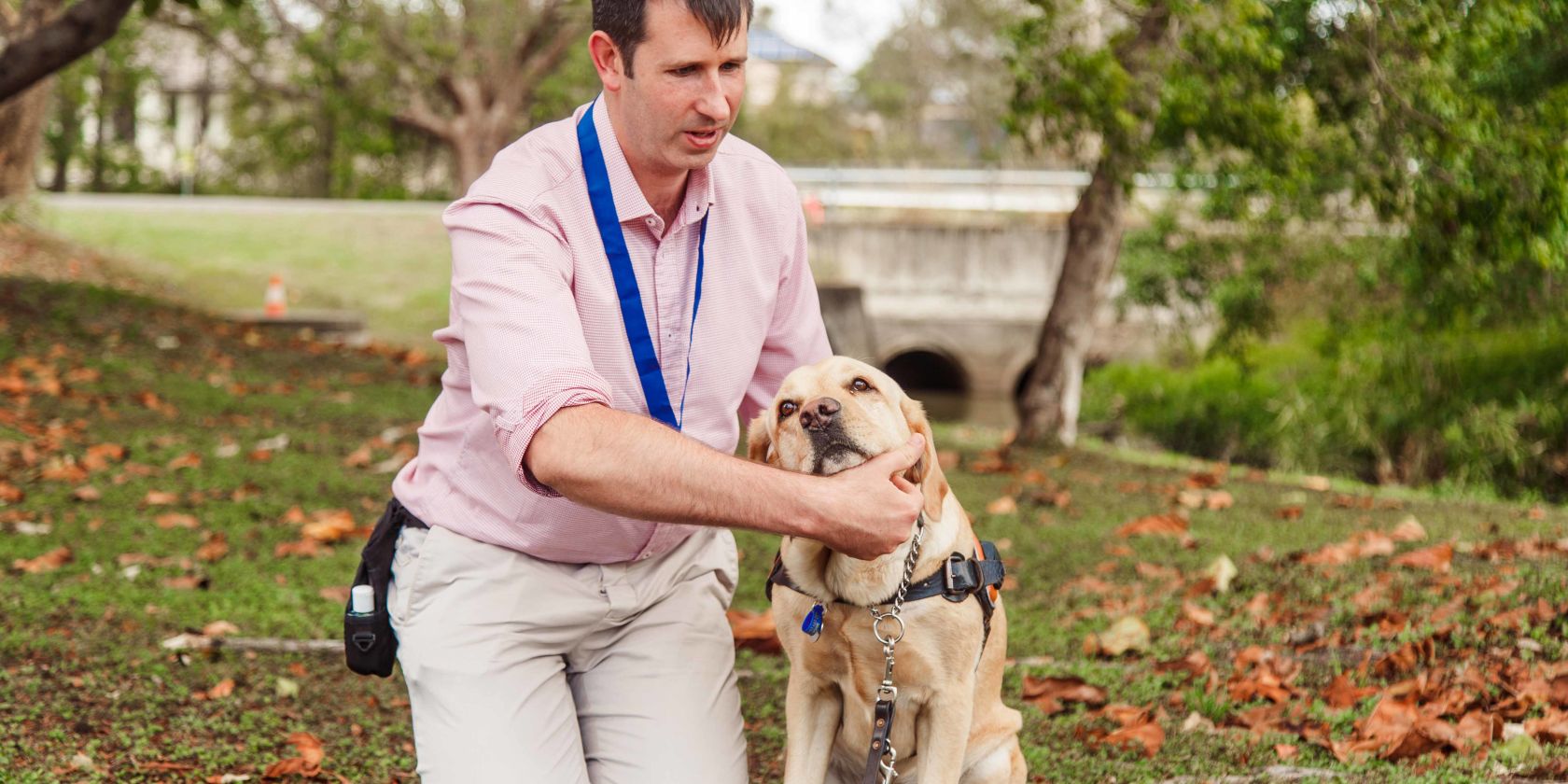 She is the eyes and guide for her handler, Henry Macphillamy, who was born not only completely blind, but with a drive to succeed that has seen him thrive at Suncorp in his role as a lawyer.

The duo recently celebrated their graduation with Guide Dogs Queensland, recognising the significant work that goes into raising Guide Dogs like Yasmin, while celebrating the extensive journey the two have taken since being matched a little over a year ago.

"She's a go-with-the-flow girl," Henry said, explaining the care that went into matching him with a Guide Dog who suited his lifestyle.
"As long as we go for our daily walk to the park, she's happy to chill out in the office while I work.
Suncorp's Henry MacPhillamy

She's now an integral part of the Suncorp team – it's definitely a special bond, based on trust.
While the daily trip from Henry's home in New Farm to his workplace in Brisbane City – with intersections, construction work and a bus trip to navigate – might seem daunting to some, Henry has always been determined to benefit from the same opportunities available to everyone else.
"At school, I participated in quite a lot. For example, I was recognised as a valuable goal-scorer in the under-six's soccer…for the other team.
"I was aware from an early age that I possess the same rights and have the same responsibilities as everyone else."
It's seen him complete a law degree, compete in running events, and even trek up Mount Kilimanjaro.
His fellow teammates in the Suncorp graduate program have rallied around him over the past two years to raise $48,000 for Guide Dogs Queensland though participating in the Bridge to Brisbane 10km run with Henry.

The effort was helped by Suncorp's Matched Giving initiative, which sees the company match employees' efforts dollar-for-dollar, doubling what they raise up to the first $2,500.
"If the right kind of supports are in place, a person's disability doesn't necessarily have to be a barrier to the workforce, or any other aspect of life for that matter," said Henry.