Indigenous businesses come together to embrace virtual Meeanjin Markets
---
In the lead up to 2020's Meeanjin Markets, organisers and stallholders are coming together to launch the market's second virtual market day.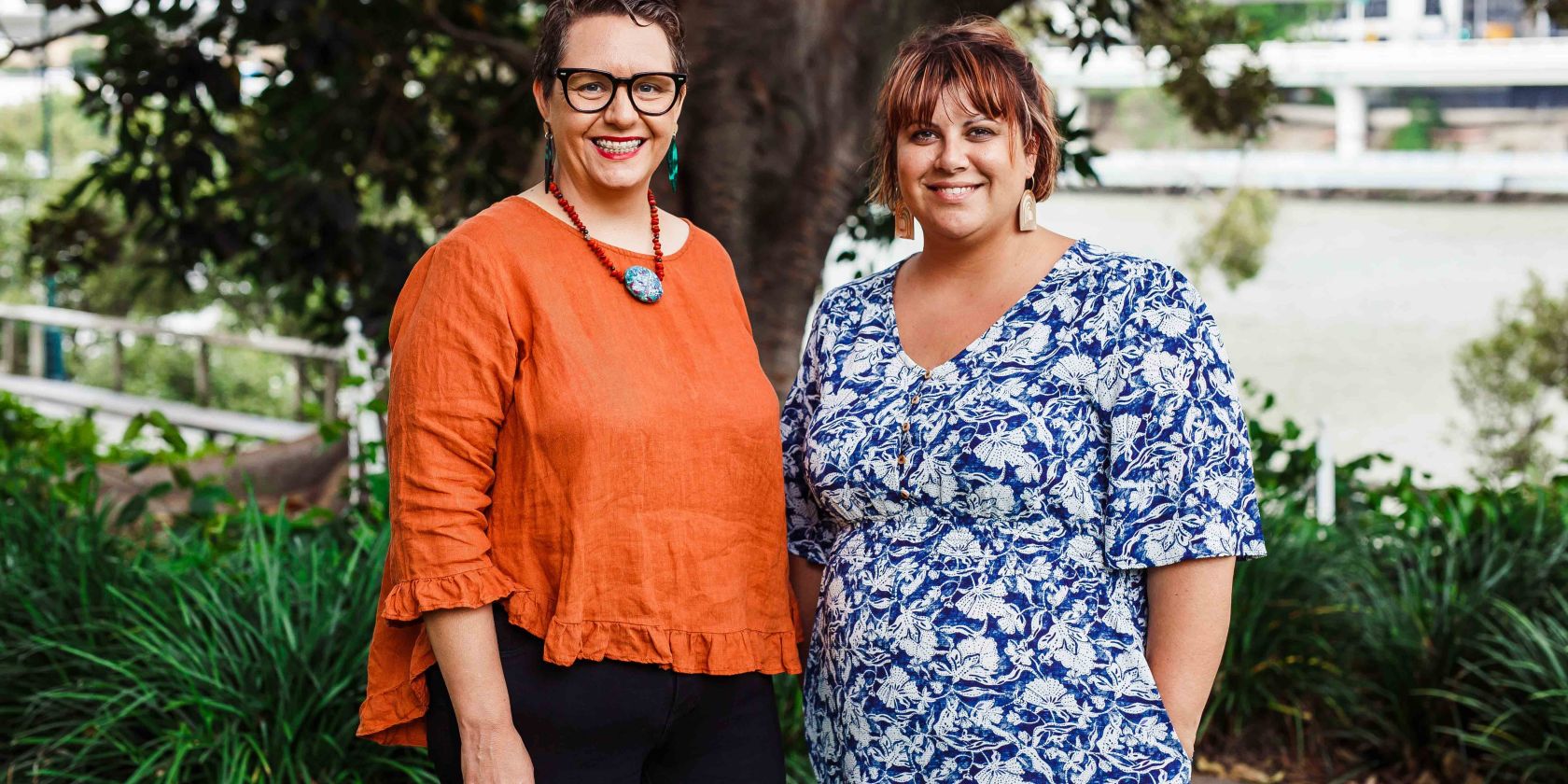 In line with COVID-19 social distancing measures, Brisbane's Meeanjin Markets is hosting its second virtual marketplace for the year - just in time for the festive season. On November 27th, the day-long event will broadcast via the market's social media channels and from its website, supporting Aboriginal and Torres Strait Islander small businesses with a dedicated virtual profile and link to their online shop.
"By moving the event online, we are still able to support Indigenous and Torres Strait Island businesses, creatives and musicians," said Matrisse Watego, Jabin representative and Project Manager for Meeanjin Markets.
Meeanjin has helped bring Indigenous businesses together, and while moving into the digital space has been a steep learning curve for many of our stallholders, they have upped their online and social media presence with enthusiasm.

Matrisse Watego, Jabin representative and Project Manager for Meeanjin Markets
As well as playing an important role in community life in Brisbane, Meeanjin Markets are also incredibly important to the growth of Indigenous businesses involved. Now in its third year, this year's biannual event will feature 19 small businesses - 16 of which are run by Indigenous women. "A number of these businesses have grown because of continually returning to sell at the markets," said Matrisse.
Nunkeri Designs and Dreaming Hart are two such small businesses. Owned by Nikki Gallager (Nunkeri Designs) and Lisa Ennis (Dreaming Hart), it was through their involvement at Meeanjin Markets that Nunkeri Designs and Dreaming Hart came together.
Through an ongoing market-led initiative, new and emerging stallholders are supported by a network of business owners, offering an opportunity to expand their network and collaborate.
"The markets really cemented our friendship; it was that whole feeling of family. Meeanjin sort of brought that about," said Nikki of her collaboration with Dreaming Hart.
Being an Aboriginal artist is not a unique thing, but we each bring out our own life experiences. It's about supporting and celebrating any Aboriginal and Torres Strait Islander person who's in business, who's succeeding. Because if one succeeds, we're all going to succeed.

Nikki Gallager, owner of Nunkeri Designs
Together with our partnership, we want to really encourage everybody," Lisa echoes of the collaborative environment created through the markets. "Together we can achieve great things; you can come together and still be individual artists, supporting one another. I think that is really important at the moment."
Alongside artisan stallholders, live performances have always played an important part in market's identity and collaborative community spirit. And, despite this year's markets moving online, a host of musicians, comedians, dancers and performers will all perform virtually, streaming performances throughout the day.
This year's headline act is award-winning artist Troy Cassar-Daley, along with Shellie Morris, who will be performing a number of iconic songs. As like previous years, the markets will also showcase up and coming artists, with this year's acts including Jem Cassar-Daley and Eleea, as well as performances by Ben Barker, Kevin Maund, Blakboi and comedian Sean Choolburra.
Traditional dancers from Tribal Experiences and the Wagga Torres Strait Islander Dancers will also perform, as will chef Keiron Anderson from Yalabin Dining on Minjerribah (Stradbroke Island), bringing back his popular live cooking demo, and DJ MoZzi all the way from Port Augusta, South Australia.
This year has been vastly different for the entire community, stallholders, performers market organisers have sought to recreate the energy and vibrancy the Meeanjin Markets are known for. "While we can't wait for the markets to be face-to-face again, obviously it has an energy about it, we are hoping to try and bring this across virtually," said Lisa.
Meeanjin Online will be broadcasting via their Facebook, YouTube, and on their website.