Storm Ready Streets | How Suncorp's supporting local communities to prepare for weather events
---
This weekend, Suncorp launched Storm Ready Streets to encourage Townsville residents to "team up and clean up".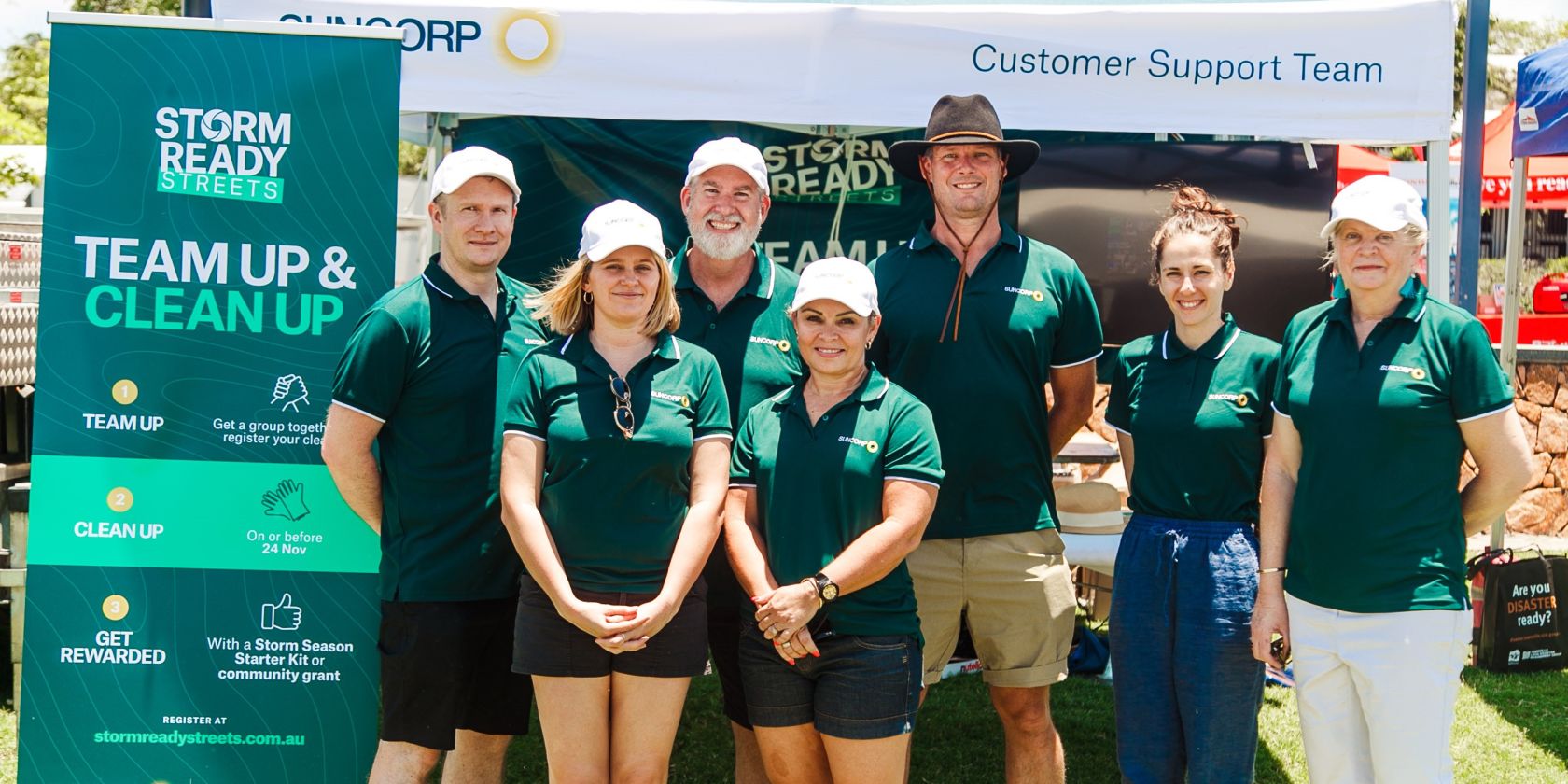 The Storm Ready Streets three-week program kicked off at the annual Disaster Ready Day event run by the Townsville City Council.
Disaster Ready Day is aimed to not only raise awareness of storm season, but also to educate local communities and individuals around preparing their homes and businesses for extreme weather events.
Over 40 stallholders took part this year, offering the public practical advice on weather preparedness in addition to hands-on workshops on First Aid, hazard awareness and how to prevent serious damage in businesses and homes.
Visitors to the Suncorp stall were able to discuss their storm preparation plans with the team and register for our Storm Ready Streets program to earn rewards and help them get started.
Part of Suncorp's team on the ground, Scott Cooper, Manger for Industry & Community Relationships at Suncorp Group, provided advice to locals on the day, impressed by the enduring community spirit.
It's been fantastic to see so many people from the local community out here today. Disaster Ready Day is an important event in Townsville, not only to spread awareness of storm season, but in helping residents and businesses prepare for the months ahead.

Scott Cooper, Manger for Industry & Community Relationships
"Suncorp Group, alongside the region's first-responders, volunteer agencies and local businesses have come together to ensure Townsville is ready for the season ahead. We're incredibly proud of the work being done here today."

With new data revealing Townsville as the #1 storm hotspot in Queensland, Suncorp Group is committed to ensuring everyone living in storm affected areas are taking appropriate measures to keep their families, properties and communities safe.
Sign up for Storm Ready Streets