Bipartisan approach to drought support
---
​Queensland politicians, business and community leaders joined forces last week to raise $120,000 for drought-stricken farmers at a bipartisan reception on the lawns of Parliament House.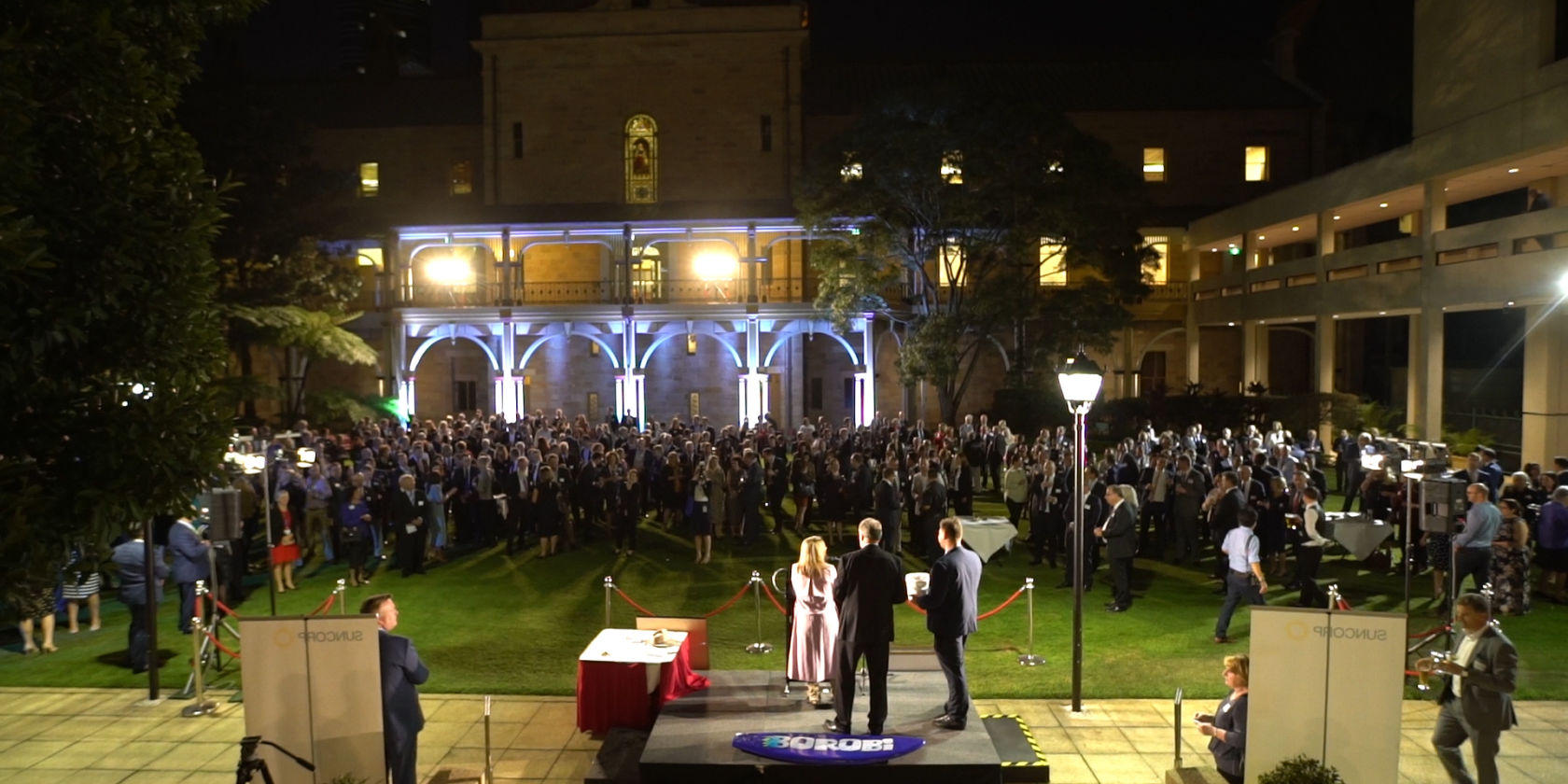 With 57.4 per cent of Queensland currently drought declared, and with no significant rainfall forecast in the short-term, primary producers are facing a long-term struggle.

Last Thursday, 20 September, the overwhelming support for Queensland's farmers was palpable as 500 people gathered to back primary producers and their communities.
Speaking at the event, Suncorp CEO Banking and Wealth, David Carter said he had absolute respect for the resilience of farmers and the communities they live in across the country.
"Suncorp has a long and proud history of supporting Queensland's primary industries. We know that the impact of drought will be felt by the farmers, the broader community they live in and indeed our own people, who live and work in these regions" Mr Carter said.
"This drought is biting badly across Australia. The Queensland Parliament's Drought Appeal Reception is a testament to the combined efforts we need to make to minimise the impact and support where we can."
As principal sponsor, Suncorp committed $10,000 to support the Reception. Raffles, auctions and ticket sales for the event then raised an additional $110,000 which will be distributed through Queensland communities via the Queensland CWA Public Rural Crisis Fund.
Suncorp has also donated $50,000 to the national Red Shield Drought Appeal, and made available drought relief assistance for customers experiencing temporary difficulty as a result of drought. This extends to farmers, small businesses, and mortgage customers.
A similar assistance package is available to our customers/strawberry producers impacted by the recent contamination.