This Monday 8th March is International Women's Day; a time to celebrate the achievements and contributions of women everywhere.
This year's International Women's Day theme, #ChooseToChallenge, campaigns for challenging gender bias and inequality in order to forge a more equal world, where the contributions of women are championed.
Suncorp is helping celebrate 2021's theme #ChooseToChallenge, reinforcing that through challenge comes change; challenging gender bias, inequality and encouraging action on forging equality in the workplace; something at Suncorp we support.
We are incredibly proud to be an industry leader in gender equality, having been acknowledged as an Employer of Choice for Gender Equality (EOCGE) by the Workplace Gender Equality Agency (WGEA) for the past seven years.
We continue to strive for workplace equality and inclusivity, knowing that our business, our people, and our customers flourish when our workplace best reflects the diversity of the communities we serve.
We asked women at Suncorp what 'Choose To Challenge' means to them this International Women's Day, and how they choose to challenge themselves, and others, every day.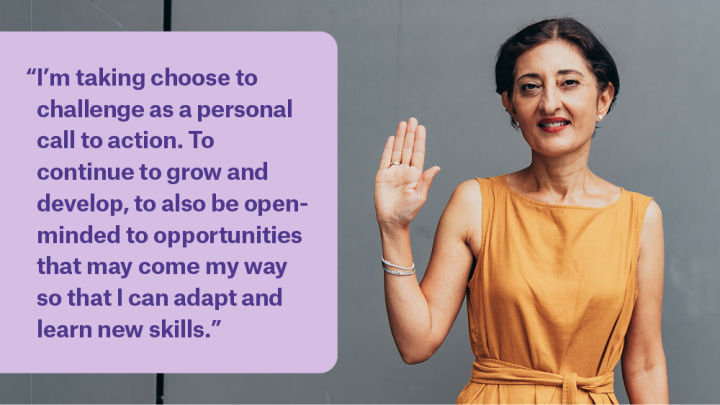 Nimi Bhagat
People & Culture Consultant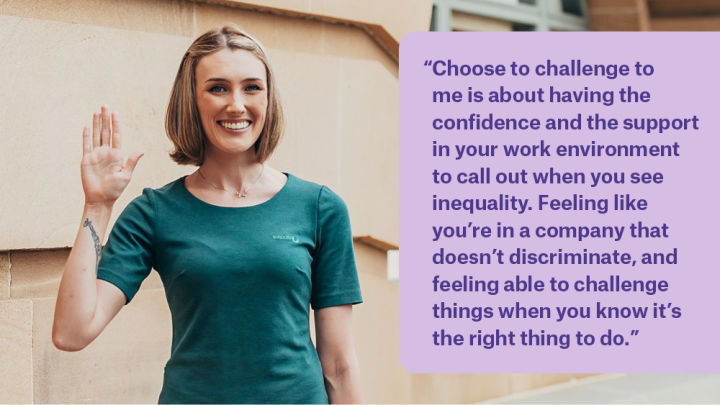 Shannon Cook
Lending Manager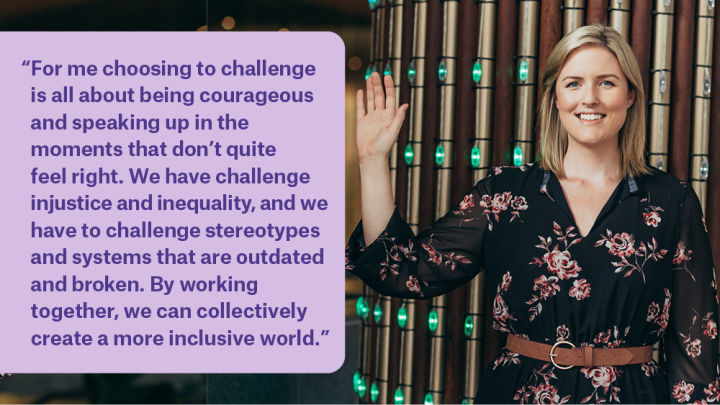 Melissa Foss
Customer Advocacy Manager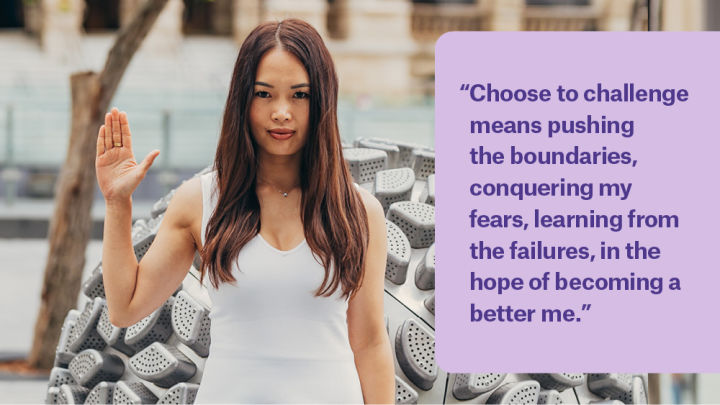 Unica Jiang
Corporate Development Manager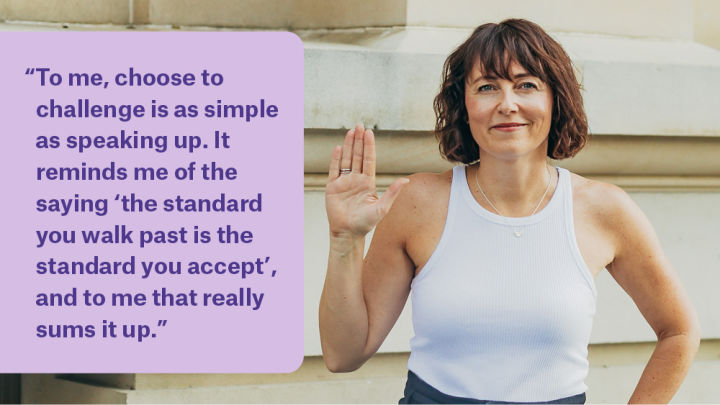 Sheridan Galloway
People and Culture Advisor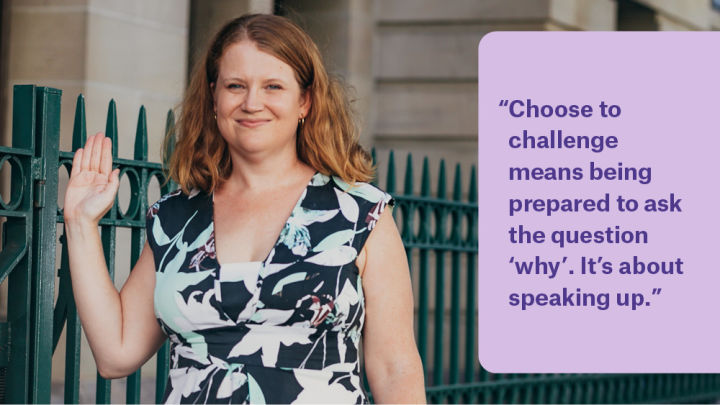 Genevieve Stafford
Business Customer Support Advisor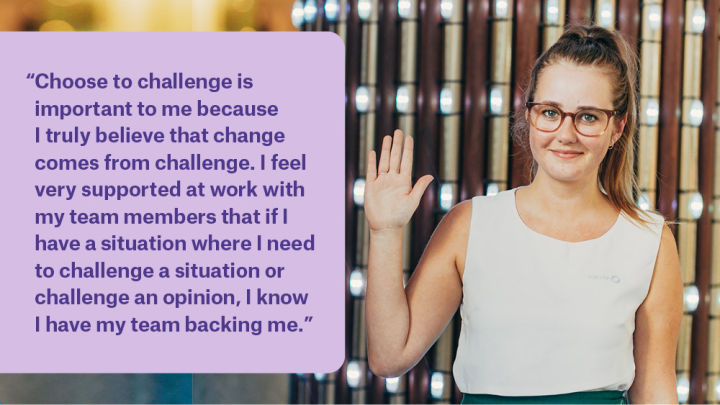 Zoe Mitchell
Banking Consultant