Semi-retired lifestyle suits our Apia ambassadors
---
Apia ambassador John Donaldson shows age is no barrier to being an active part of our team.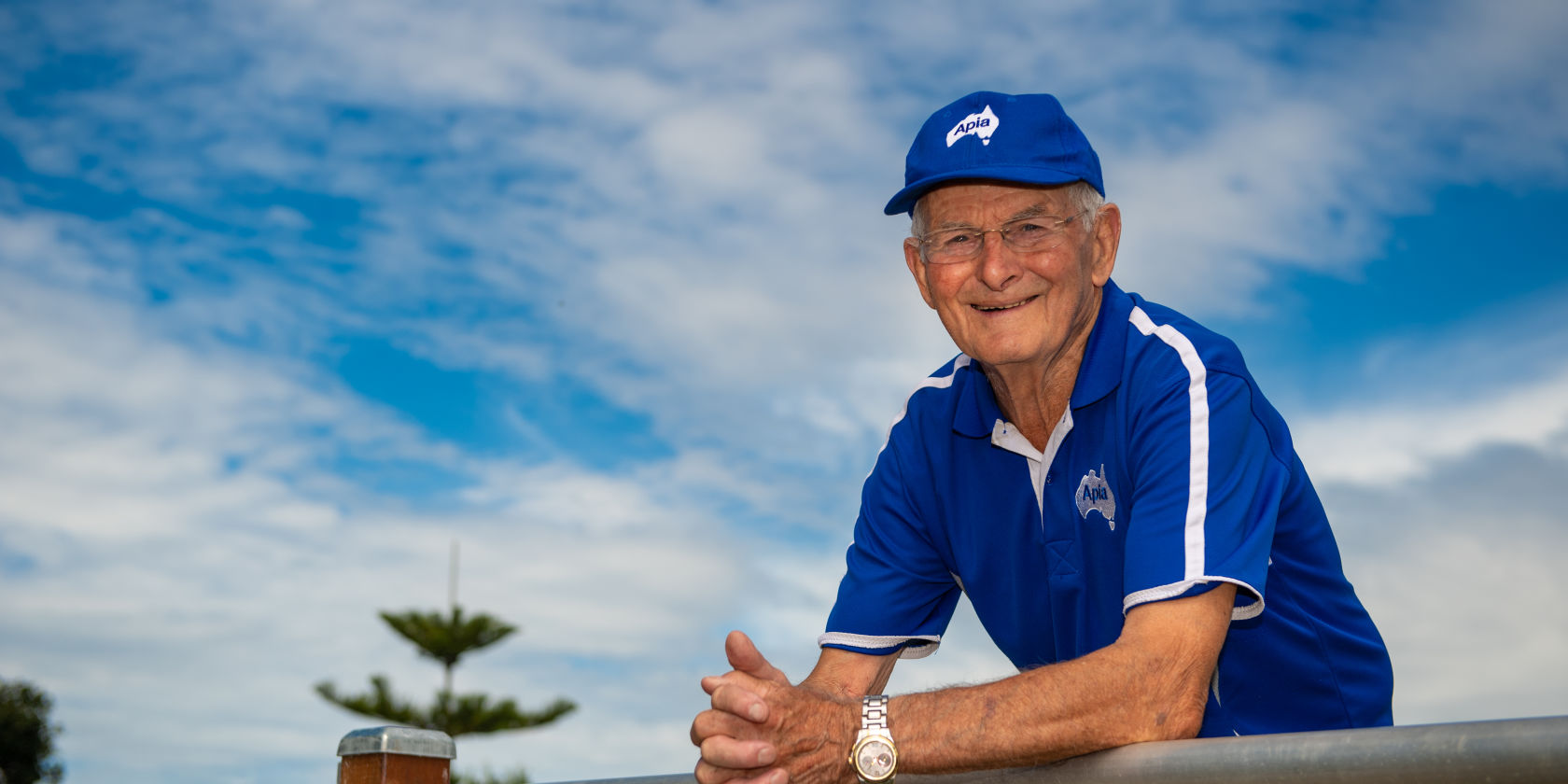 Most weeks, you can find John Donaldson at the local shopping centres and markets around Coffs Harbour. You'll also find John at local caravan and home shows and you might even run into him at the Rusty Iron Rally at Macksville or the Jacaranda Festival at Grafton.

But he's not there to take in the sights – he's one of Apia's brand ambassadors who are employed to attend events and festivals engaging with Apia's customers and the wider community.
John has been Apia's local community engagement specialist in Coffs Harbour for over seven years and is one of our most active ambassadors.
He said he enjoyed the social aspect of the role and getting to visit many different places and people, but it's a responsibility he takes seriously.
"You have to be spot on in the work you do," John said, explaining the work ethic that served him through his career as a jeweller, and now in this role.
"If you want to finish the day and feel proud of the work you've achieved, you have to put in the effort."
Pictured: John can often be found pounding the pavements of Coffs Harbour in his iconic blue shirt and cap.
Apia, one of Suncorp Group's brands, employs over 20 ambassadors across 17 regions, who are largely retirees looking for a little bit of work on the side.
Apia's Michael Porter, who leads the ambassador program, said ambassadors were a very valued and successful part of the Apia team.
"They know their local areas and the people who live there, and they can relate to them on a very personal, one-on-one level. Their skills, life experience and local knowledge are invaluable to us."
It was a chance meeting with Michael that led John to the role.
He and his wife Cheryl were at the Apia store to purchase insurance, when Michael spotted them.
"I'm not sure what it was about me, but as we were leaving, Michael called me back and said: 'you wouldn't like some work, would you?'
"He explained the program and what would be involved.
"I said: 'why not?'"
If you would like to find out about becoming an Apia ambassador in your local area and earning some extra income in a role that suits your lifestyle, email sponsorships@apia.com.au. This is not a fulltime role and is suited to someone who is retired or semi-retired and passionate about engaging customers. Our ambassadors average two to eight working days per month.