Building a more resilient future - why we owe it to those brave bushfire survivors
---
As Australian bushfire survivors share their stories at COP26, Suncorp Group CEO of Insurance Product and Portfolio Lisa Harrison explains why everyone has a role to play in keeping our communities safe.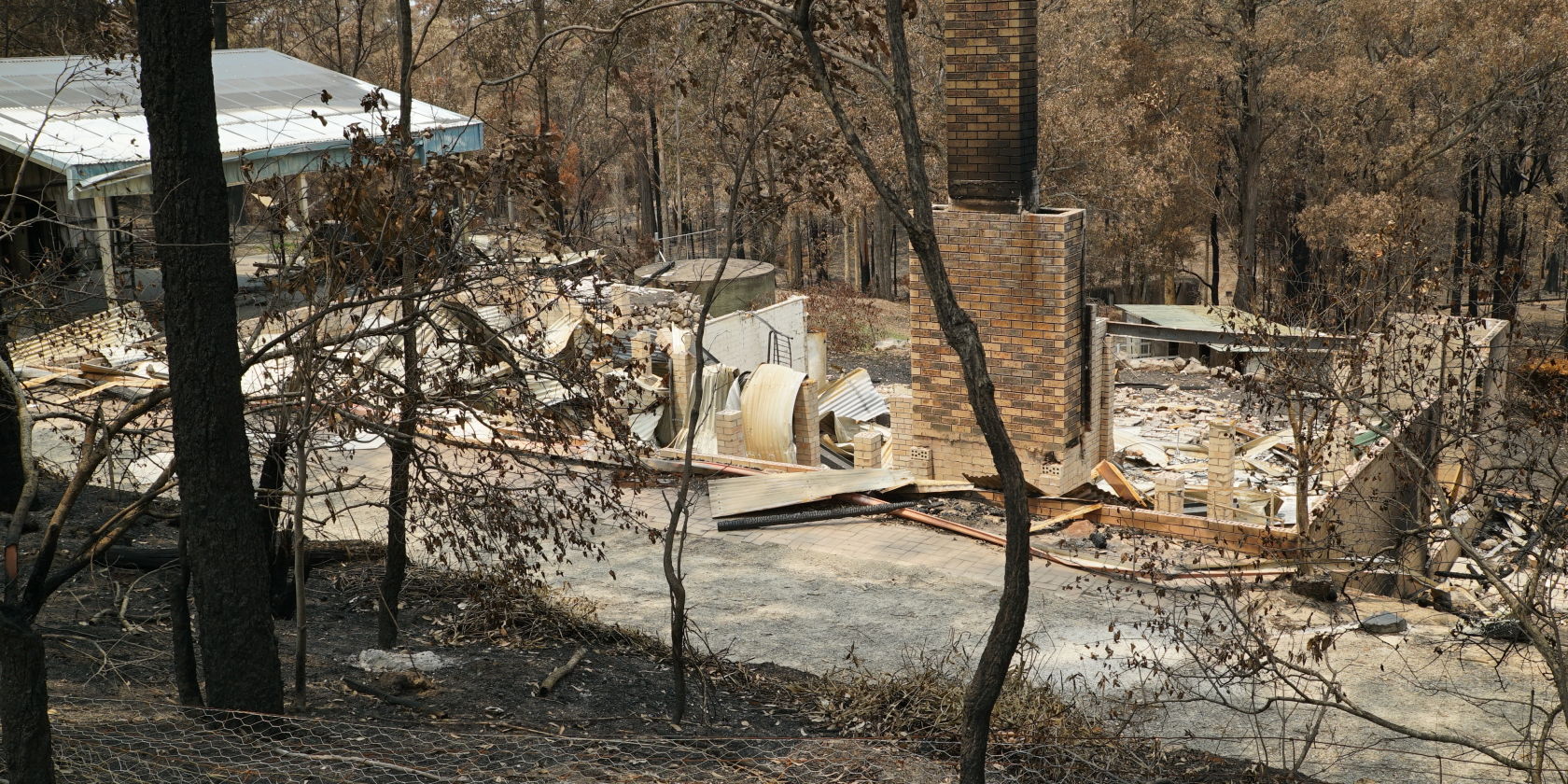 "We need hope." This was the desperate plea from thousands of Australian bushfire survivors and firefighters represented by advocates at the COP26 UN climate summit in Glasgow.
Their harrowing stories got me thinking about one of our customers named Pam. Pam Murphy is in her 90s. She designed and built a beautiful home with her late husband 40 years ago. That home, along with precious memories was destroyed when ferocious bushfires tore through the Queensland seaside community of Peregian Springs in September 2019.
Through the help of Suncorp insurance, Pam's home has been rebuilt based on her original designs, with one of her most prized possessions salvaged and restored.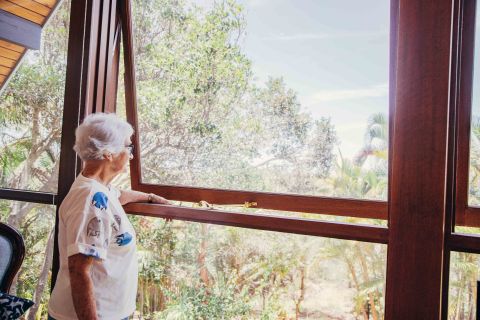 Pam Murphy, bushfire survivor and Suncorp customer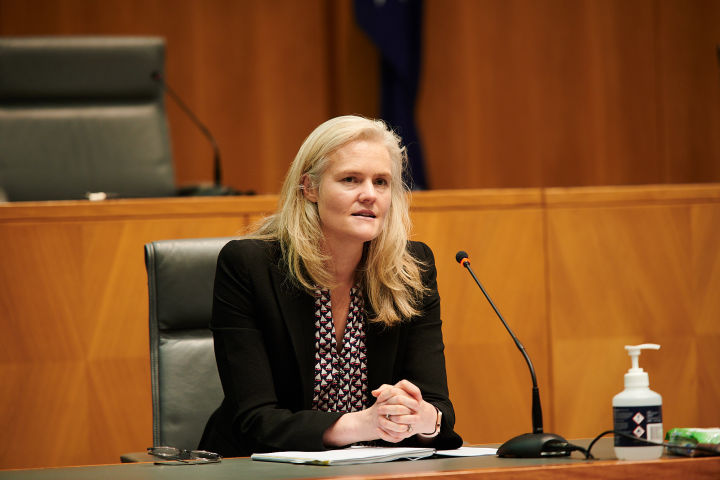 Lisa Harrison, Suncorp Group CEO Insurance Product and Portfolio
So how do we do that? As an insurer, we're advocating for greater disaster mitigation. We're arming our customers with the tools they need to keep their homes and families safe when disaster strikes.

Our initiatives like One House and the Cyclone Resilience Benefit provide practical and affordable measures homeowners can take to make their homes more resilient. Things like the materials used in guttering, screens and even how a door is installed.

These simple alterations are all backed by science. We've worked closely with experts and James Cook University and the CSIRO over the years.

We also understand Australians don't want to live in a bunker. We want homes to reflect our lifestyle and landscapes. The measures highlighted through projects like One House are attractive, accessible and affordable.

But what about the emotional impacts of a disaster? Insurance obviously eases the financial distress, but education also plays an important role in keeping our communities safe.
Suncorp research shows around half of the 27 per cent of Australians contemplating a sea or tree change, haven't considered the potential impact of natural disasters. We want to help Australians make informed decisions about where to move, and the type of home they want to buy or build through our inaugural Resilient Home Report.
This responsibility shouldn't fall on homeowners alone. We need to work together. All levels of government, industry experts, businesses and communities have a role to play in mitigating future disasters. So, I hope we can tell these brave survivors at Glasgow that yes, there is hope.