Courage, mateship and respect, Suncorp Defence families share their touching ANZAC Day stories
---
The proud members of Suncorp's Defence community are ensuring the values of courage, respect, integrity and sacrifice live on this ANZAC Day - and for many more to come.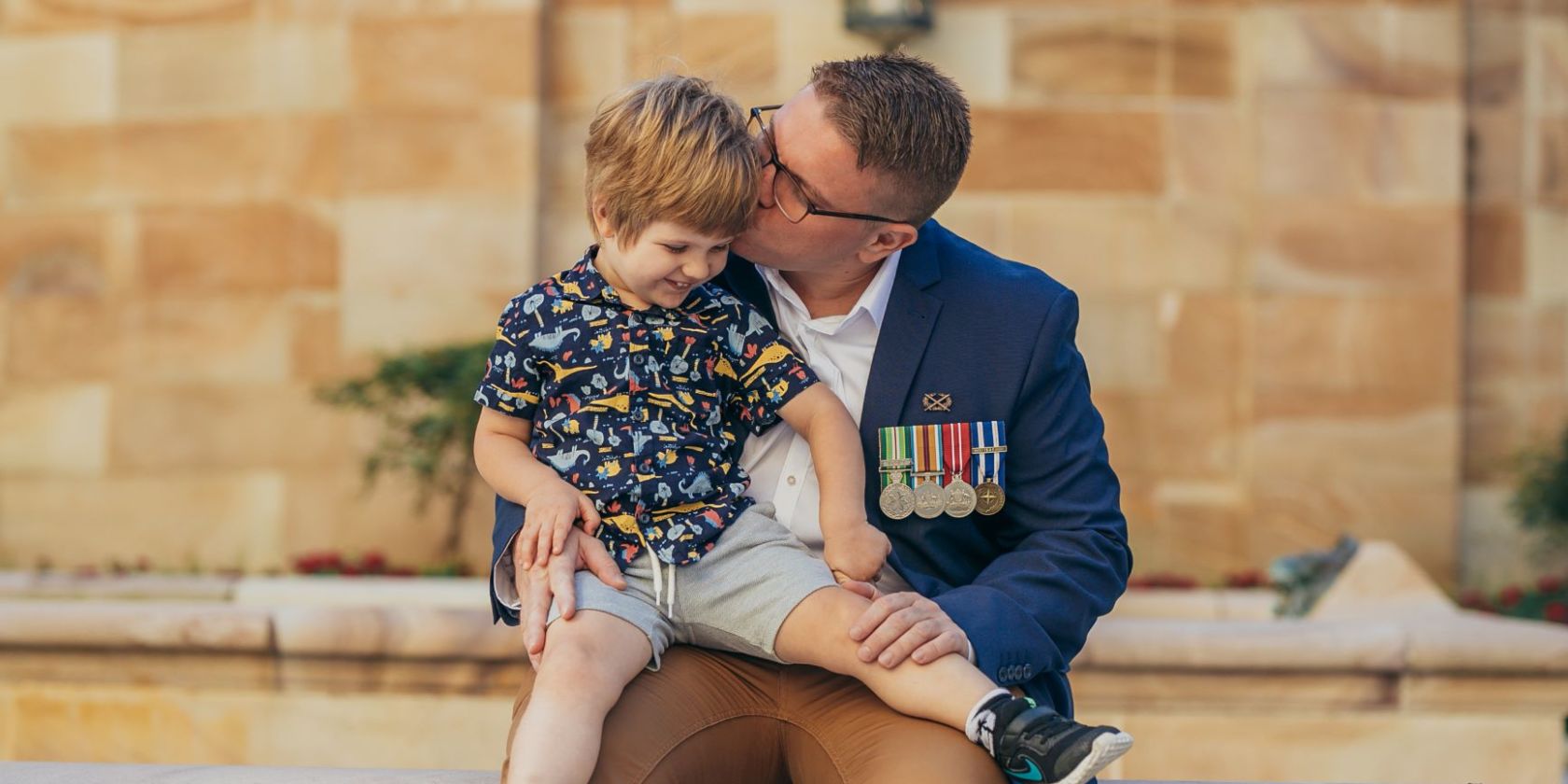 For Suncorp Senior Analyst Adrian Roszkowski, the significance of ANZAC Day has taken on different forms over the years. He joined the Army as a 20-year-old in 2007, keen for an adventure and to learn some new skills.

After his training at Puckapunyal, Adrian was assigned the rank of Trooper and posted to his home state of Queensland to the 2nd / 14th Light Horse Regiment. As Australia's oldest Regular Army unit, it has a rich history.

Adrian was deployed to Afghanistan in 2010 on Operation SLIPPER. "I was part of a small attachment providing security for the Commanding Officer and a quick reaction force (QRF)," remembers Mr Roszkowski.

"This allowed me to see a lot of the area Australian Troops were operating in at the time," he said.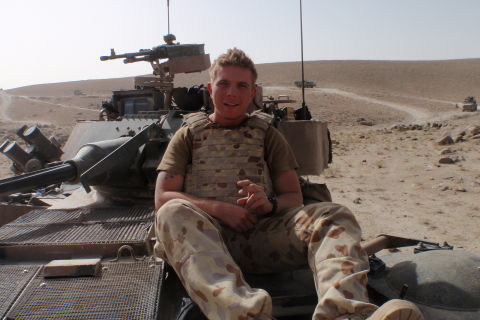 Adrian Roszkowski in Afghanistan
It was the biggest life-altering experience of my life, I only then truly understood how lucky we were to live in Australia.
"The contrast between what we have and what the locals had was heart-breaking. Through no fault of their own, people were born into a country that was ravaged by war for hundreds of years."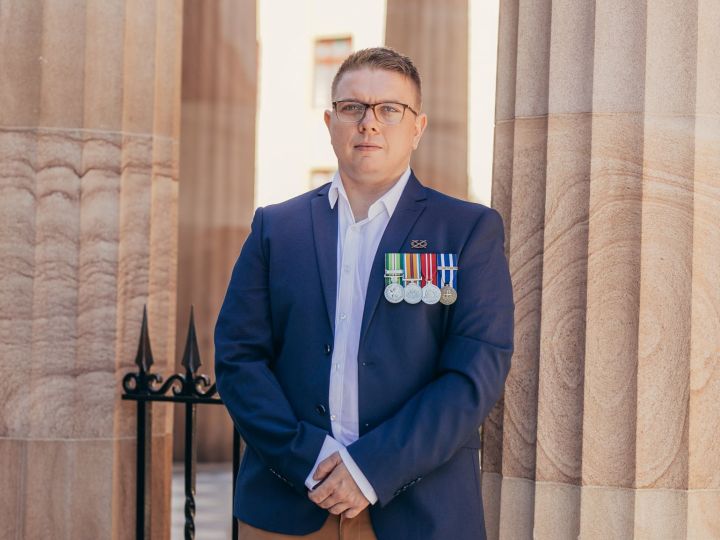 Now, as a father, Adrian has an even deeper appreciation of what his military service taught him - wisdom he hopes to pass on to two-year-old Henry.

"Defence values which are core to being a successful soldier are lessons any adult would want to impart on their children," he said. "The values of courage, respect, integrity and being the best you can be."

Adrian Roszkowski's ANZAC Day will begin with a dawn service and end with a few beers with old friends he deployed or trained with.

"We have some laughs and check-in that we're all doing ok," he said. "ANZAC Day for me is a time to break away from the everyday grind and pause and reflect on the sacrifices that were made in difficult times of war and conflict.

"It is important because if we don't take the time to share our stories and experiences they may be forgotten."
Lisa Stone and her family will make sure these stories and experiences will never be forgotten. Lisa is a People & Culture Consultant at Suncorp with strong defence ties. "Having married into a defence family I've spent the last seven years being immersed in the defence culture," said Ms Stone.

Lisa's husband Paul is currently a full-time Army Reservist who through his work, assisted with the 2019/2020 bushfires and COVID-19 operations, work that means he is occasionally away from home. Paul's service took him to Malaysia and East Timor, while he was also working at Suncorp.

"I have now had the opportunity to hear about my husband's experiences and that of his brother and father. They all served with varying roles nationally and internationally throughout their defence careers and continue to do so through the Timor Awakening program and other humanitarian efforts," said Lisa.

Lisa and Paul's young children Ruby and Lola will be watching on as their Daddy and Grandad Gary Stone march in the ANZAC Day Parade through Brisbane's CBD.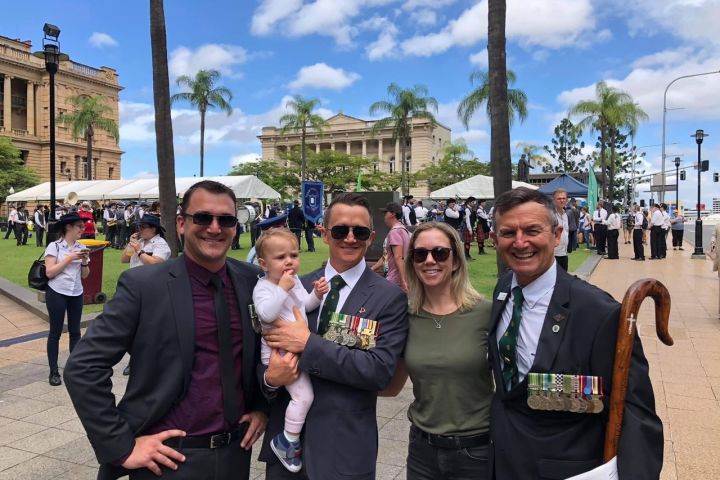 Paul Stone, Ruby Stone, Michael Stone, Lisa Stone and Gary Stone, ANZAC Day, 2019
As time passes the girls will learn the importance of ANZAC Day and the history of Australia's defence through their family's stories and experience. We just hope they become respectful young people.
ANZAC Day is a day of mixed emotion and deep reflection for Davor Strbac. Mr Strbac is the Co-Chair of Suncorp's Veterans, Reservists, Defence Families and Emergency Services Employee Resource Group and was named the Prime Minister's Veteran Employee of the Year for 2020.

Davor came to Australia as a refugee and served in the Australian Army for eight years as a specialist soldier working in a classified intelligence and communications role.

"I try and impress upon my children to have collective pride for the country that we live in," Mr Strbac said.

"We talk about the freedoms we all enjoy because of the ANZACs that gave the ultimate sacrifice. I explain to my children that the spirit of ANZAC is all about courage, mateship and sacrifice."
Bringing these Suncorp people with such different stories together is the Employee Resource Group – Servus.

Benjamin Dullroy co-founded the group in 2019, to build a support network for Suncorp people with links to the defence and emergency services community.

"Servus ERG is a true grassroots organisation," said Mr Dullroy. "It was founded and is run by Suncorp people who also happen to be Veterans, Active Reserves, Emergency Services volunteers and of course their families. I am incredibly grateful to be working for a company that cares.

"This ANZAC Day I will make an effort to be visible, not because I want recognition but because I want to make sure that other veterans feel visible too. I've been lucky not to bear physical or mental injuries because of my service," said Ben.

"Many of my fellow veterans haven't been so lucky."
I'm looking forward to attending the Dawn Service at the Sandgate Cenotaph in Brisbane.

My family has a bit of a pact – my wife gets a sleep in, my kids get a McDonald's breakfast after the service, and I keep my promise of never forgetting my forbearers and fellow soldiers who have made the ultimate sacrifice.
Born out of necessity during the COVID-19 lockdown, the Light up the Dawn campaign, was a surprise win for the parents battling to coax children out of bed to attend a dawn service.

"Last year's dawn service was a change I never expected," said Adrian. "It was however a positive evolution on how to commemorate ANZAC Day. Waking Henry up early and getting him dressed and ready for a dawn service was difficult. Being able to do it on our driveway with our neighbours makes the experience so much easier and hopefully allows more families to join in."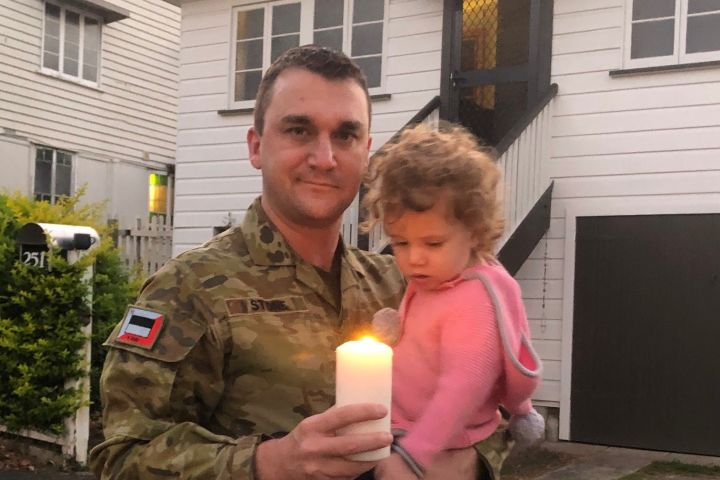 Paul Stone and little Ruby, ANZAC Day, 2020
"Last year was a big change to how we would normally commemorate," said Lisa. "But it remained important and special seeing my husband out the front of our home with our bemused yet well-behaved toddler watching on during our period of silence."