Much needed boost for 17 initiatives in affected NSW and QLD rural communities
---
Suncorp Group delivers $200,000 in community grants for ongoing recovery from the March 2021 floods.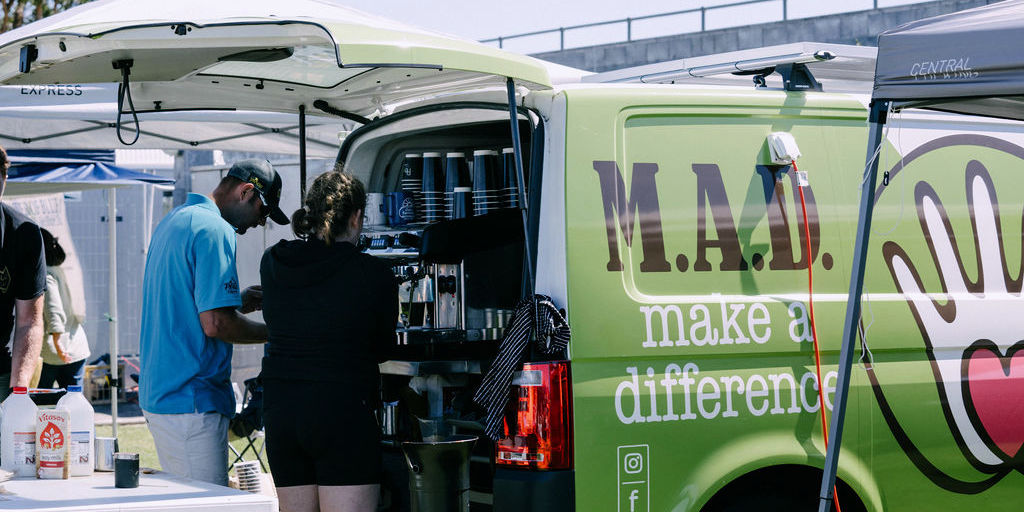 The Foundation for Rural & Regional Renewal (FRRR), in partnership with Suncorp Group, has awarded $200,000 in grants to 17 community groups and local not-for-profits in rural areas impacted by the March 2021 floods and storms for initiatives that will support their recovery from the disaster.
Funded through the Rebuilding Futures program, grants awarded range from $1,573 to $15,000. This funding will help with projects such as restoring damaged infrastructure, improving buildings and maintaining equipment needed for future disaster events, developing local disaster-response knowledge and skills and providing access to services that foster recovery.
These grants are the first to come from Suncorp Group's $1 million pledge to FRRR to support rural Australian communities impacted by, or vulnerable to, significant natural disasters.
About FRRR
The Foundation for Rural & Regional Renewal (FRRR) is the only national foundation specifically focused on ensuring the social and economic strength of remote, rural, and regional communities. FRRR's unique model connects common purposes and investment with locally prioritised needs, to create communities that are vital and resilient. Since FRRR's start in 2000, it has delivered nearly $135 million to more than 12,000 projects.
Natalie Egleton, CEO of the FRRR, said the grant recipients have shown a sense of resolve and strength when it comes to rebuilding.
"Recovery is not a quick process - not every community is going to have the capacity to take the same steps at the same time. Despite this, and the challenges of COVID-19 and volunteer fatigue, we've been genuinely impressed by the drive of local groups to actively seek support and funding to help their communities recover from the floods. It's this kind of resilient spirit and motivation that will see these communities thrive once again."
Foundation for Rural & Regional Renewal CEO, Natalie Egleton

More than 50 percent of the applications we received for this round were for infrastructure and equipment, which shows not only the extent of the physical damage from the flooding but also the long-term approach that these organisations are taking to the rebuilding of their communities.
Suncorp Group Executive People, Culture & Advocacy, Fiona Thompson said these grants will enable recipients to overcome challenges and take control of their futures.
"The recipients of these grants are determined to make sure their communities recover and bounce back from the March 2021 floods. Natural disasters can turn people's lives upside down, but the challenge has become even greater with the added pressure of the pandemic."

Our remote, rural, and regional communities know how to come together and work to rebuild their own futures. That's why grant programs like these, that champion community-led recovery, are so crucial.
Among the 17 projects funded this round include:
Bumbalong Emu Project, Bumbalong Valley Progress Association, NSW. $12,490 grant to boost community connection and support the conservation of the local emu population by replacing infrastructure damaged during the March 2021 floods.

Hawkesbury Community Tech Connect, Hawkesbury City Council, NSW. $14,836 grant to enhance access to internet and mobile phone coverage with the creation of community technology hubs across the Hawkesbury region reducing isolation and supporting disaster recovery activities.

Beautification and Infrastructure Upgrade Project, Weemelah Hall, NSW. $13,358 grant to enhance community spaces with the installation of a BBQ for community use and beautification of the Weemelah Hall.

Repair Rain-damaged Equestrian Arena and Make it Flood-resistant, Rathdowney and District Memorial Grounds Association Incorporated, QLD. $15,000 to upgrade community infrastructure to mitigate the impacts of future flood events on the Rathdowney Memorial Ground.
More information on the Suncorp Rebuilding Futures grant program is available on the FRRR website.
Suncorp launches $1 million FRRR partnership
#Media enquiries
---
For further information: