State leaders need to focus investment on Queensland's regional centres
---
As Queensland's largest company, Suncorp remains firmly of the view that Queensland remains the best place in Australia to live, work and invest.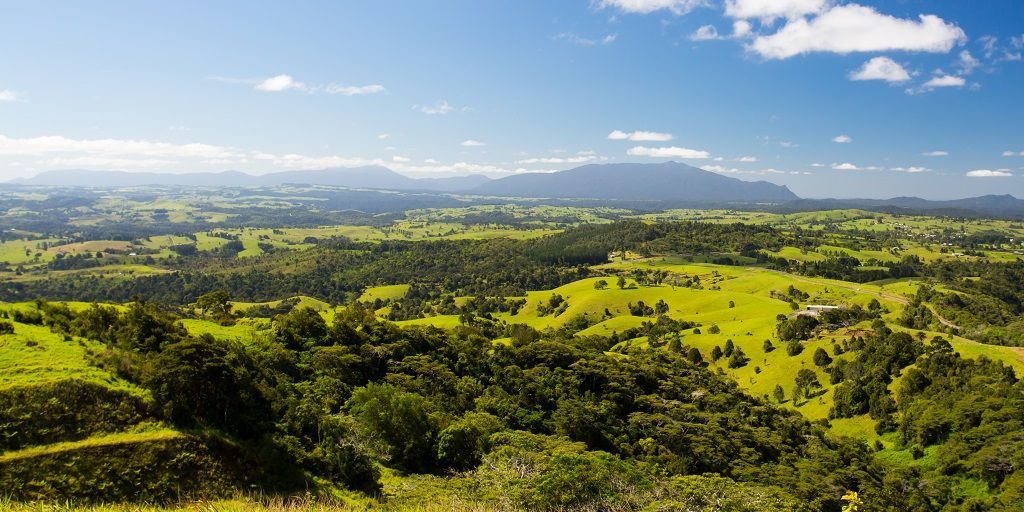 I would like to start by acknowledging the traditional custodians of the land we are meeting on today, the Yugara peoples south of the Brisbane River and the Turrbal peoples north of the Brisbane River. I would also like to pay my respects to their Elders past, present and emerging.
It's great to have the opportunity to join Julianne and Sara to talk about the growth and success of Queensland.

There is a lot to be proud of here in Queensland. And there are even more opportunities if we allow ourselves to be louder and prouder about what makes us a unique economic powerhouse.

David Carter, Chief Executive Officer Banking & Wealth
With multibillion dollar property, aviation and infrastructure projects underway, Queensland is progressing ambitiously.
Affordability, lifestyle, Queensland's improving economy and infrastructure have been enticing people from Melbourne and Sydney to live here.
There was a low of 6,000 net arrivals in 2014, but the past 12 months saw more than 24,000 interstate arrivals.
Deloitte Access Economics forecast Queensland economic growth to lead the nation with an average annual increase in real gross state product of 3.4% over the 3 years to 2022.
South East Queensland is already home to one in seven Australians – 3.5 million people – and we are growing at twice the OECD average. Over the next 25 years in the South East alone, we will need to accommodate another 1.9 million residents and almost 800,000 new homes.
Over the past 6 to 7 years, we have witnessed the Brisbane property market endure an unprecedented and in retrospect unjustified level of scrutiny around a perceived housing bubble that is gripping the river city.
Seven years on, Melbourne and Sydney where from a peak in June 2017, have slumped by 6 and 12% respectively. While Brisbane's property prices have held over the same period.
As more people call Queensland home, the health and education sectors offer strong foundations underpinned by world class universities, hospitals and research hubs.
There is strong potential to support further growth of this sector that is contributing close to 13% of gross state product.
And of course, Queensland is Australia's second largest tourism market after New South Wales, accounting for 23.1% of the national tourism output, so remains a significant part of who we are.
Brisbane will welcome the $3.6 billion Queen's Wharf redevelopment & multibillion dollar transport projects backed by state and city council support.
The proposed Neville Bonner bridge will connect Brisbane City's Entertainment precinct with its cultural precinct on the south.
These developments will help showcase Queensland to the record of 2.8 million international visitors that chose Queensland as a destination last year.
Beyond the Barrier Reef and the golden beaches of the Gold Coast, Brisbane's lifestyle, culture and arts scene is seeing record numbers of international visitors.
Brisbane experienced the greatest visitation increase of 6.3% year on year and these visitors spent a record $2.7 billion here driving expenditure growth of 21.2%.
So, for visitors to South East Queensland and for people who are lucky enough to live here, an unprecedented level of investment has and continues to be made across lifestyle, arts and culture.
Brisbane is home to new premium travel and lifestyle offerings such as The W, Calile and Howard Smith Wharves.
Brisbane's vibrant arts and culture scene is thriving
Queensland Theatre Company has revitalised the Bille Brown Theatre
Queensland Ballet is renovating the Thomas Dixon Centre; and
Just last week the Queensland State Government announced a $150 million 1,500 seat performing art theatre for QPAC in South Bank.
Beyond arts and culture, Queensland is reshaping freight connectivity with Toowoomba's Second Range Crossing, Central Queensland's Inland Port, Beerburrum to Nambour Rail upgrade, and the Port of Brisbane's expansion plans.
The Brisbane Airport Parallel Runway, Sunshine Coast International Airport Expansion, Wellcamp Airport and a new international broadband submarine cable is creating stronger global connections.
These enabling projects - coupled with the overwhelming desire for people and families to call Queensland home gives confidence for private investment to respond.
From a gross state product perspective, there's no doubt that mining and agriculture continue to make a significant contribution to the Queensland economy collectively representing close to 15% of Queensland's gross state product.

As the future of mining and agriculture is through scale and automation, future proofing Queensland communities and regional centres that depend so heavily on these sectors is crucial.
It's already happening in some regional centres, like the Darling Downs with its economic strength backed by multi-billion-dollar investment in infrastructure by private and public sectors.
Wagner family's West Brisbane Wellcamp Airport is providing a gateway to Asia for hundreds of local South West growers who can take their goods and produce to markets in China and beyond.
The Wagner family's vision contributes to Queensland's foreign earnings which saw around $8.7 billion rural commodities exported in 2017-18.
Queensland has come of age and the time is now for business leaders and policy makers to bring our maturity, experience, resourcefulness and ingenuity to bear globally for the benefit of urban and regional communities across the state.

As a CEO in Queensland's largest listed company, I'd like to share three opportunities around the future possibilities for Queensland's economy.
The first being Queensland as a global leader in Agtech.
By 2050, our planet will be home to nearly 10 billion people. To help keep this population fed, the global agriculture industry has to increase food production by 70%, according to the UN Food and Agriculture Organisation.
So as this demand surges, the great Queensland minds that span across both tech and agribusiness must take this experience and play a leading role in disrupting what is the world's oldest and, according to McKinsey, the least digitally mature industry – agriculture.
If we choose to sit back on Agtech, it would be Queensland's greatest missed economic opportunity of our time.
Why? Because, our agri customers are some of the most forward-thinking and innovative business people in the country.
Their farms are some of the most efficient in the world. And Queensland is already making significant steps in AgTech.
From Toowoomba, where FKG Group has built a world class innovation smart hub for food and fibre.
They are determined to unlock the strategic and global value of Australia's food and fibre industries.
To Goondiwindi, where AgTech start-up, InFarm were the only Australian private company to be awarded an artificial intelligence or AI grant from Microsoft.
InFarm uses drones and AI technology to help farmers identify and effectively spray fallow weeds.
The global AgTech arms race is on and Queensland needs to play to win.
Reinventing Queensland's regional centres is the second opportunity

Transport links, digital connectivity and workforce skills should be boosted in regional centres to encourage business to move from capital cities and importantly to ensure people living in these areas have the opportunity engage and contribute to strong economies.
Nearly one and a half million people live in rural and regional areas in Queensland, including about one third of Queensland's workforce.
The right policy conditions are needed from government, including improved spending on regional services and communications connectivity to motivate the private sector to think beyond capital cities.
GrainCorp's $18.5 million commitment to Central Queensland's Inland Port is a culmination of what is possible when the private sector partners with local and state government to improve the global competitiveness of Queensland commodities.
This co-investment will deliver significant growth opportunities by moving grain, cotton, livestock and resources through a road to rail facility to major ports of Brisbane, Gladstone, Mackay and Townsville
The City Deal's $193 million project for the Port of Townsville Channel Capacity Upgrade will accommodate large cargo and passenger ships of the future.
Finally, on this point, Queensland's regional economies rely on all levels of Government to address the disturbing legacy of under-investment in natural disaster resilience and mitigation.
Queensland makes up about 20% of Australia's population yet we bear about 60% of the national cost of natural disasters and – as the past few years can testify – we get all the natural perils, flood, fire, storms, cyclones.
If these risks are left unchecked with a changing climate, they pose a serious threat to Queensland's productivity, cost of living and overall economic strength.
Investment that builds resilience and reduces the physical impacts from increasing intensity of severe weather events, provides security to regional areas, and makes insurance more affordable for regional Queenslanders.
And finally, a cohesive vision for Queensland shared by leaders across the public and private sectors.
Suncorp is proud to back Queensland as confidence in this state continues to grow. Queensland has been Suncorp's backyard for 115 years. And there is nothing better than to help our customers and their communities grow and succeed here.
We need leaders in business and government to work together with ambition to realise a cohesive vision for Queensland that connects opportunities to ensure people and businesses are investing in the future of this state.
Queensland business, government and local communities have the opportunity to build on a heritage of resilience, of ingenuity by connecting opportunities across these sectors.
It's this connection that will be the lifeblood around how the Queensland economy will grow and thrive.
We need to challenge our cultural bias of underplaying our success as a state and to stand for the successful and powerful economy and state that we are.
Thank you.