Message from the Chairman 2021 half year results
---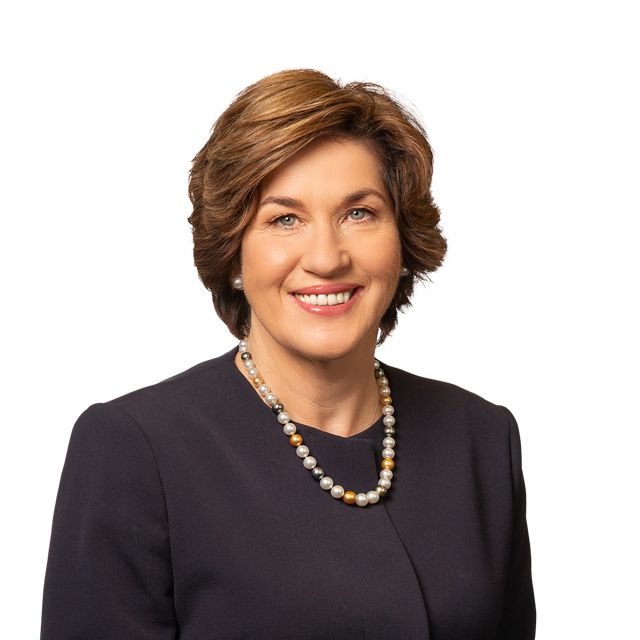 Christine McLoughlin
9 February 2021
Dear Shareholder,
I am writing to update you on the first six months of Suncorp's 2021 financial year.
Since I last addressed you at our virtual AGM in October 2020, we have seen the COVID-19-related global health and economic crisis continue to present challenges and uncertainty.
While the Australian and New Zealand economies have demonstrated their resilience in these challenging times, we have seen how quickly circumstances can change.
Prioritising the health and safety of our people and customers has remained our number one priority throughout this period. We also continued to support our customers and communities, including those still bearing the impacts of the devasting bushfires, floods and hailstorms of last year, and those still battling drought conditions.
Suncorp has continued to focus on improving our core businesses. I am pleased to report that our results for the six months to December 31, 2020, reflect the progress we have made, with cash earnings up 40 per cent on the prior comparative period to $509 million.
I am pleased to report that the Board of Directors has declared a fully franked interim dividend of 26 cents per share, representing a payout ratio on cash earnings of 65 per cent.
The results demonstrate the ongoing adaptability of our business and good work by Suncorp's management team in strengthening our core businesses and improving performance through digitisation.
Suncorp's Board and leadership team are confident that momentum in our core businesses will continue to build as further improvements are implemented.
Suncorp has today outlined details of its three-year plan, which your Board of Directors has endorsed.
The Group's plan on digitisation and automation has been subject to a rigorous review process and is aligned to our four strategic pillars of Customer Led, Technology Enabled, Workforce Reimagined and Change Advocated.
Our aim is to generate a through-the-cycle return on equity in excess of the Group's cost of equity.
#Pay and leave entitlement review
---
Suncorp's pay and leave entitlements review, announced in May 2020, continues.  The analysis is complex, spanning multiple systems and years, and is reviewing the application of our enterprise agreement.
Professional services firm, Deloitte, are providing additional external support to the comprehensive review. The $60 million provision allocated at FY20 to cover remediation activities and project costs remains unchanged.
Your Board remains committed to addressing important matters affecting our business, customers and community.
Suncorp will continue to advocate strongly for greater government investment in disaster mitigation and effective community resilience measures – a need that becomes more critical through every natural disaster encountered.
We know this will also provide much-needed economic stimulus in this current environment, particularly in our regional communities. Managing the risks and opportunities that climate change presents is a priority for your Board.
As we accelerate the digitisation and automation of our business, and as our customers increasingly interact with us through digital means, the Board and I are committed to ensuring a responsible transition through measures such as robust cyber risk and data security oversight and maintenance of well-defined risk and culture settings.
We will also maintain our focus on building the skills, capabilities and diversity that our workforce will need in an increasingly technology-enabled business that uses artificial intelligence and robotics.
On behalf of the Board, I would like to thank you for your ongoing loyalty in what remains a challenging time for many.
I would also like to acknowledge Suncorp's executive team and employees for their continued adaptability and commitment to meeting the needs of our customers.
Our teams continue to embrace flexible ways of working and adhere to social distancing measures while working together to ensure positive outcomes for our stakeholders.
Like you, we look forward to vaccination programs reigniting opportunities to travel domestically and abroad, easing supply chain burdens, allowing immigration and engaging with the world again.
During 2020 we adapted our ways of working across each of our businesses and our people have shown extraordinary resilience in responding to the environment we found ourselves operating in and we anticipate that we will need to continue to adapt and adjust for the foreseeable future.
At the same time, your Board and management team remains focused on doing all we can to ensure we meet the immediate needs of you, our shareholders, and our people, customers and the community, while ensuring we remain a sustainable organisation for the long term.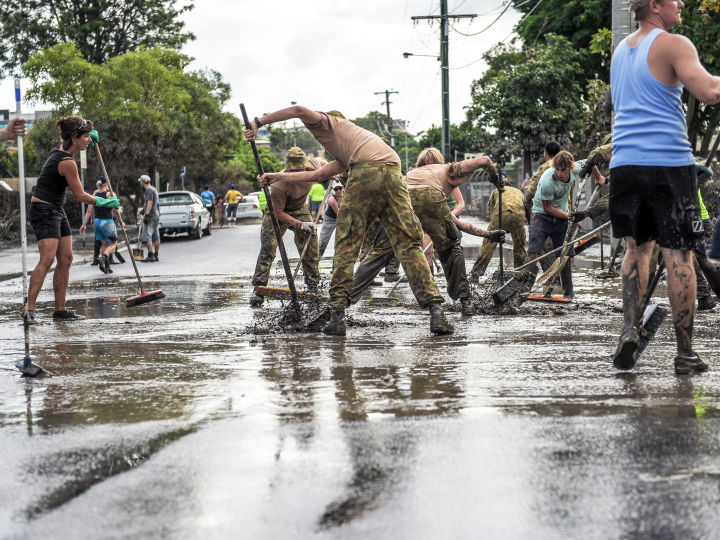 Queensland Floods | 10 years on
To mark the anniversary, Suncorp remembers this extraordinary natural disaster that affected thousands of individuals and businesses and left a lasting impact on the Australian insurance industry.