2020's LUMINOUS parade continues to light up our community
---
Part of MOSAIC's virtual festival, REIMAGINE, the annual LUMINOUS lantern parade saw community members across Brisbane come together for a magical evening of light and hope.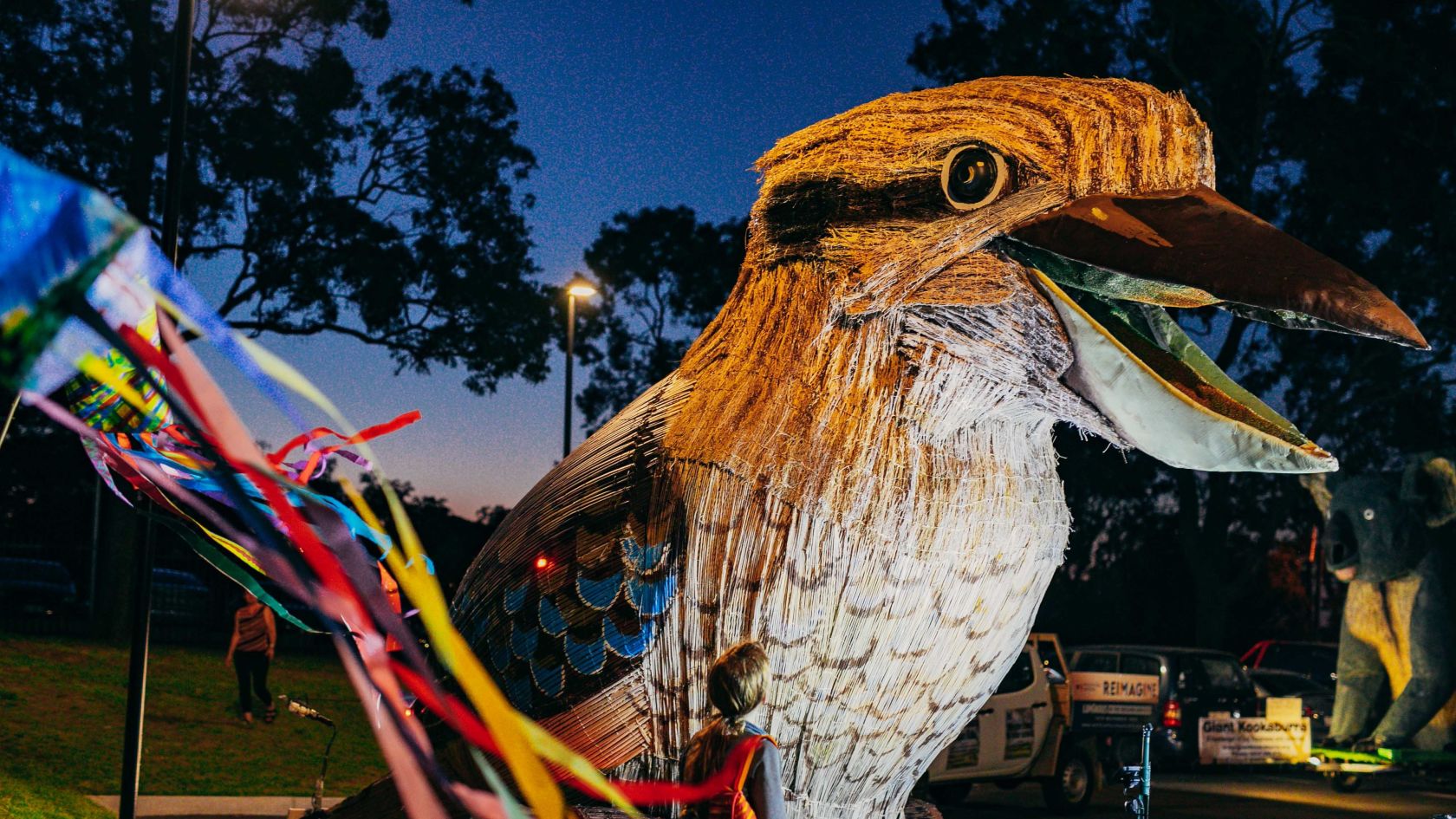 In observance of COVID-19 social distancing restrictions, this year's Multicultural Australia's MOSAIC Festival has taken its community-led event online, unveiling REIMAGINE. A two-week-long virtual celebration of Queensland's rich cultural diversity, REIMAGINE has successfully taken all of MOSAIC Festival's events digital, hosting a fortnight of colour, culture and community connection online.
With REIMAGINE now in full swing, one event highlight for many communities across Brisbane is the annual LUMINOUS lantern parade. One of Multicultural Australia's most anticipated community events, this year's parade has joined REIMAGINE's roster of events, streaming live from various locations across the city to community members who could not attend.
This year's parade made its way through Mount Gravatt, Acacia Ridge, Moorooka, and Inala, before making its way to South Bank where the parade concluded. Families and community members were encouraged to participate, preparing beautiful homemade lanterns which lined the streets of the parade route.
Of particular highlight in this year's parade were the giant kookaburra and koala lanterns, hand made during the height of COVID-19 lockdown by Dr Favardin Daliri, Executive Director of the Townsville Intercultural Centre. A prominent figure in the community, he was recently awarded the Order of Australia Medal for his lifetime service to the community development sector.
While 2020's LUMINOUS Lantern Parade and REIMAGINE Festive has been different to previous years, the festival's mission to spread joy, compassion and shared community values has remained.
"We are so proud of our ongoing partnership with Multicultural Australia and the continued work it does in bringing the wider community together," says Catherina Behan, Suncorp Group Diversity & Inclusion Manager.
The repercussions of COVID-19 have been felt right across our community and its importance in these challenging times that we come together, albeit virtually or socially distanced, to celebrate the diverse cultures of our migrant and refugee communities in Queensland.

REIMAGINE 2020 has been the perfect opportunity to safely connect with one another in a year unlike any other.

Catherina Behan, Suncorp Group Diversity & Inclusion Manager
As part of REIMAGINED Festival's fortnight of virtual events, Suncorp also hosted an online session with Scott Cooper, Industry & Community Manager from our Disaster Response team, offering easy tips for families to prepare their homes and loved ones for extreme weather events. More than 100 individuals and families joined the the virtual session to learn about preparedness for Queensland's impending storm season.
With it being more important than ever to connect in these challenging times, REIMAGINE has continued the important work in bringing our community together, sharing experiences and celebrating Brisbane's migrant and refugee communities.