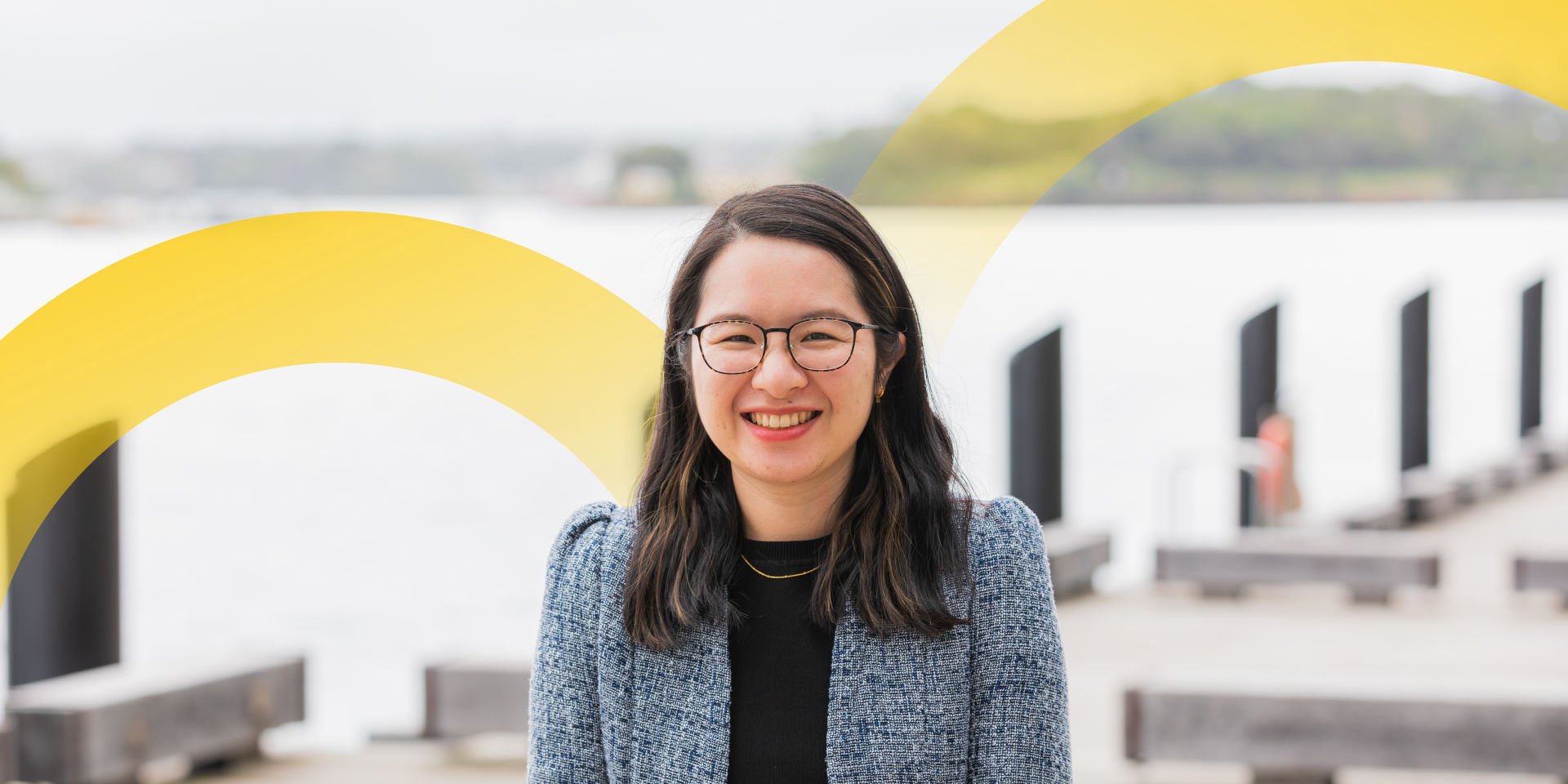 Since Jamie Lee migrated to Sydney in the early 90s, she's grappled with the complexity of her cultural identity living in Australia. Jamie often felt "caught in two different worlds"; not fully fitting into her identity as Australian or Chinese. Today, she acts as Suncorp's Senior Lawyer in Suncorp's Legal & Secretariat team, and is driving change for other ethnically and linguistically-diverse employees to support them to become leaders of the future.
Jamie acts as the Vice Chair of Suncorp's ARISE Employee Resource Group (ERG), a team of volunteer employees who advocate for diversity and inclusion in leadership at Suncorp Group.
"ARISE was created on the back of a question at an employee town hall many years ago, where one of our brave colleagues raised the question about ethnic diversity and inclusion and what more we can do as an organisation," Jamie explains.
"I never forgot the conversations from the town hall that day. I knew we needed to do more as a company but I didn't know how to influence any change.
Jamie Lee, Vice Chair of Suncorp's ARISE ERG

When someone asked if I would be interested in joining ARISE, I was so pleased to be given the platform and community to influence change.
Since joining the committee, Jamie says she's gained insight into the lived experience of others – which has furthered her appreciation of how multiculturally diverse the Suncorp workforce is.
The ARISE team have implemented a number of programs to support multicultural employees in bringing their whole selves to work, including working with Suncorp's Diversity & Inclusion team to better understand the diverse make up of Suncorp, implement better cultural awareness resources, a partnership with external consultants to nurture ethnically diverse staff and their careers, and arranging speaker events for employees to improve cultural diversity awareness.
Jamie says that while the ERG is working on elevating the voice of ethnically diverse people, she still feels that the Australian workforce has some lengths to go in representing multiculturalism in its leadership.
"Every now and then, I do question myself and my career path. I sometimes feel my ethnicity and being linguistically diverse has influenced my leadership style and that style doesn't always gel with the western style of leadership," she says.
Rather than my thoughts being a limitation though – I want to be a part of the journey in affecting change and helping ethnically diverse employees exceed their potential. It's really pleasing to see Suncorp wanting to support and commit to an ongoing journey.
Opportunities to celebrate Jamie's culture aren't frequent in Australia which is why it's important to Jamie that businesses take the time to recognise and celebrate ethnic diversity and continue the conversation.
"In my view, if we don't celebrate and talk about something enough, it loses its importance," says Jamie.
This week is Harmony Week, which also recognises the International Day for the Elimination of Racial Discrimination on 21 March, which Jamie says is equally significant to commemorate, particularly in corporate Australia.
"I've always felt I've had very supportive leaders and team members over my 11 years at Suncorp, but this isn't the case for many in Australia."
According to the Australia Bureau of Statistics*, 7.5 million people in Australia were born overseas. Despite making up more than a quarter of the Australian population, Jamie says it's still a challenge for many migrants to feel accepted because of perceived visible, cultural, or behavioural differences.
Fiona Thompson, Suncorp Group Executive People, Culture & Advocacy, says the organisation is committed to improving the way culturally diverse employees are represented at Suncorp.
"We know that racial discrimination is still a significant issue for many residents who call Australia home," she says.
"We're working to build a better understanding of who makes up our workforce and their ethnic backgrounds and implement measures that improve pathways to leadership for ethnically diverse employees."
Jamie says her own mission as an ethnically diverse person in a leadership position is to simply use her platform to provide a safe space for her peers.

"We want to help establish a culturally safe environment for our people to thrive and make a difference to our customers every day," she says.
"It's fantastic to create the space to celebrate the rich multiculturalism we have in Australia. I get to celebrate that that with my friends, family, and my team at Suncorp."

Suncorp is committed to employing a diverse and inclusive workforce.