Climbing peaks to help young Australians live a better life
---
Suncorp's Cassandra Hunt shares why climbing Australia's ten highest peaks has given her a greater appreciation for the struggles faced by many young Australians.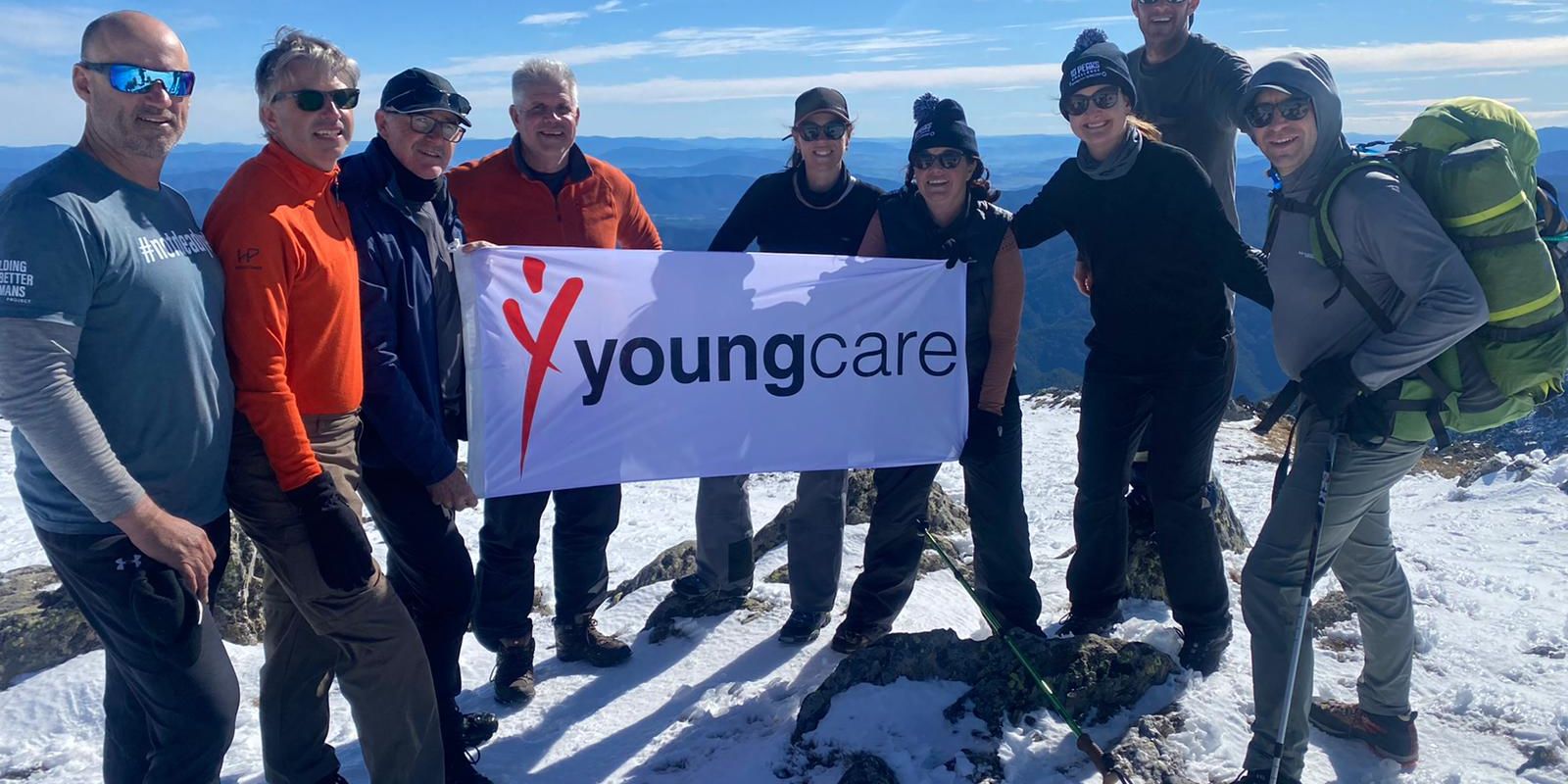 If climbing Australia's highest peak sounds daunting to you – what about our ten highest peaks? In three days?
That's the adventure Suncorp National Dealer Sales Manager Cassandra Hunt recently took on to make a difference for Youngcare, of which Suncorp is a proud foundation partner.
The 2022 Youngcare 10 Peaks Challenge saw Cass, along with nine other trekkers, take on the top 10 peaks in Australia in Kosciuszko National Park, covering 60km in four days.
Cass said the trek definitely took her out of her comfort zone, and the weather was colder than even the experienced trek guides were expecting.
On the first night temps got as low as -10°C and the hiking was made more difficult by recent snow falls in the region. At times, the team was trekking knee deep through unbroken snow and scaling icy mountainsides.
"The cold temperatures at night were a real mental struggle, but when I started to think about the people I was here raising funds for and the fact that they can't get up in the night and put an extra layer on or simply pull a blanket up to keep warm, it gave me the strength to push through," she said.
Ahead of the Trek, Cass caught up with Brian Ross (a Youngcare share house resident) and his sister Tash, and had their story to motivate her to push past her limit and go the extra mile.

Through her efforts, Cass was able to make a genuine difference, raising over $25,000 for Youngcare.
She had the backing of her colleagues and her customers behind her, with one of our contact centres donating $5 for every policy switched to Suncorp.
A big thanks also goes to the 2,244 customers who supported this campaign. We couldn't have done it without you.
Suncorp Brighter Futures