New Zealand has had a difficult start to 2023. In late January, the island's largest city, Auckland, experienced widespread flooding, breaking all records for the wettest month in the region since records began. Shortly thereafter, the impact of flooded homes, displaced residents and businesses was compounded by Cyclone Gabrielle, a natural disaster causing more than 400% of regular rainfall in New Zealand's North Island through February. Most devastatingly, the impact of the cyclone led to 11 lost lives.
New Zealand's primary operations, Suncorp Group insurers AA Insurance (a joint venture between Vero New Zealand and the New Zealand Automobile Association) and Vero New Zealand, received more than 20,000 initial claims by 27 February. We now know that this has been the most significant extreme weather event the country has experienced to date.
While New Zealand worked overtime to provide a care and support to their customers in their most dire moments, Suncorp Group's Australian operations stepped up. By the end of February, Suncorp had physically deployed dedicated support teams from Australia to New Zealand to work on the ground alongside their Auckland-based colleagues in an assessment capacity.
Now, as New Zealand turns towards recovery six months after the first flooding hit the region, we take a look at how the events of this disaster unfolded, and hear from those behind the scenes who acted fast to support those customers in need.
Widespread, catastrophic flooding primarily affects Auckland. The initial flooding across Te Ika-a-Māui / the North Island results in approximately 3,000 claims being received by Suncorp's Vero New Zealand brand and AA Insurance. A state of emergency is declared for the region of Auckland due to the severe weather.
Suncorp Group announces that resources from its Australian insurance operations will be deployed to assist customers in New Zealand, following days of extreme weather.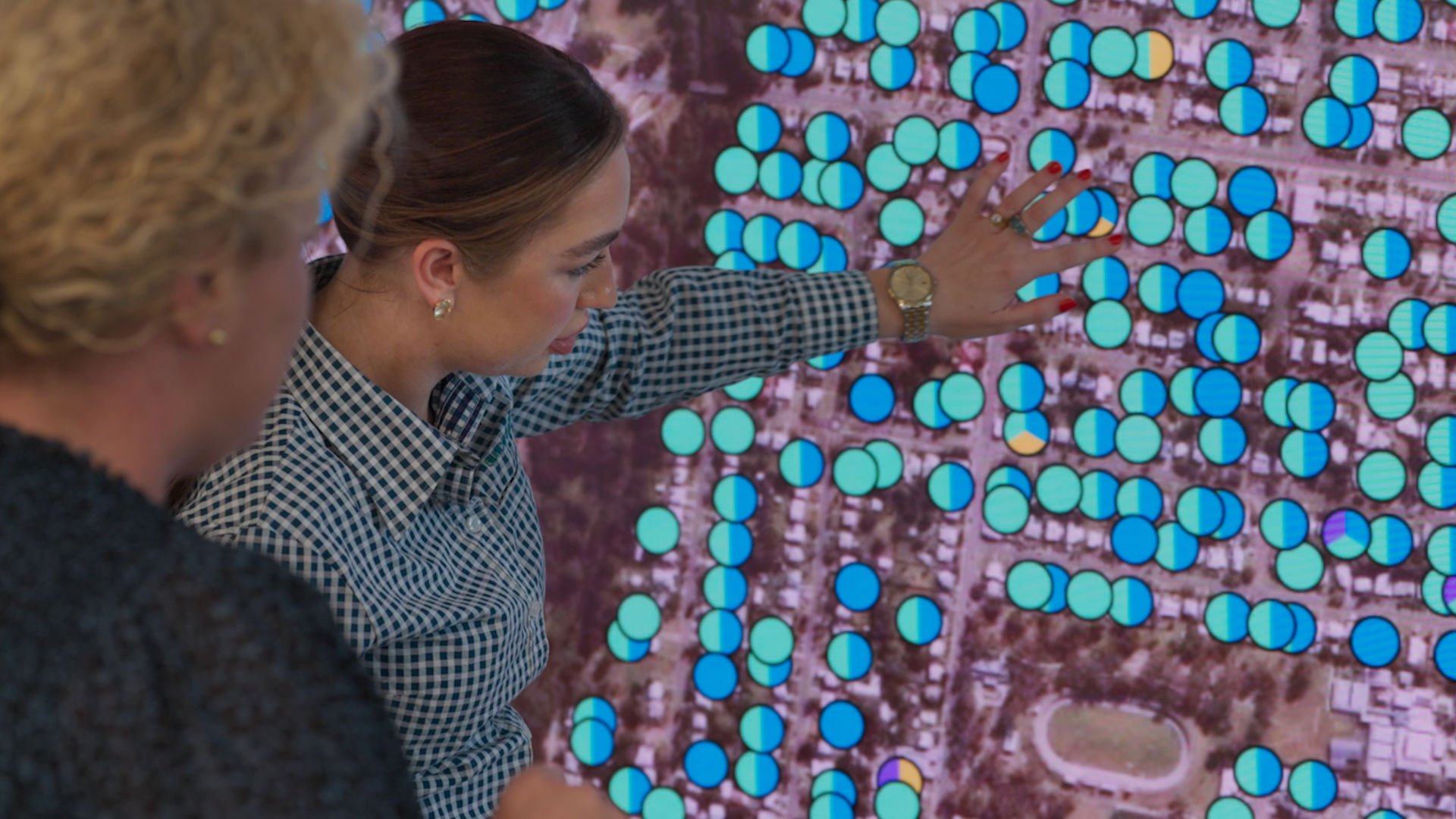 4th February, 2023
Initial correspondence circulates between Suncorp Disaster Management teams regarding the impact of initial weather patterns, which would eventually become Cyclone Gabrielle.
The Bureau of Meterology (BOM) reports a tropical cyclone forming in the northeastern Coral Sea.
A National State of Emergency is issued due to the severe weather impacts from Cyclone Gabrielle. 10 Suncorp assessors from the Suncorp Insurance team in Australia land in New Zealand to support customers affected by the Cyclone and floods.
After a few challenging weeks of severe weather, New Zealand turns towards recovery.
Suncorp Group CEO Steve Johnston touches down in Auckland, New Zealand to express thanks to the support teams working on the event response.
As of this date, an approximate 32,200 total claims have been received by AA Insurance and Vero New Zealand relating to the North Island Floods and Cyclone Gabrielle. The team in New Zealand and Australia are working hard together to ensure all customers can return to normalcy as soon as possible, with a large proportion of customer claims now finalised.
#The faces behind Cyclone Gabrielle
---
Behind the spread of dates and influx of New Zealanders affected by this disaster, are those that worked non-stop to support those customers needing help. It's our purpose in action, and in their own words.

#Indie Grant, VERO Specialist Consultant, Disaster Recovery
---
My role is unique in that I specifically manage commercial claims above $100,000, which means the claims are significantly in-depth, and require increased focus. For this event, I have been working on claims over $300,000 and the number of claims in this range has increased dramatically from my previous workload, so it's really been a challenge to give my all to the business in a time it needs me the most.

I have a personal motivation and passion to help these customers, it's what's kept me going through the challenge of increased claim volumes, vulnerability, and urgency. I can see that my work makes a real difference to the people I'm helping.

Having the Australian team jump up to support with our claims volume made a discernible difference not only to our customers, but to us behind the phones. Having the support of the additional consultants was essential for the ongoing mental wellbeing and work management for our team.
#Rhonda Lee, VERO Claims Technical Advisor, Disaster Recovery
---
When the floods hit, I was working part-time. I actually asked my leader if I could scale back up to full-time duties when I saw the impact on our volume of claims.

From the moment the first bout of heavy rain hit, our team recognised the gravity of the situation. I remember it was a Friday night, and our team was talking late into the evening about how we would need to flex up for the Saturday, which would no doubt be the first influx of phone calls from customers.

Until that point, I'd never experienced something like this in my 25 years at Suncorp. The number of people affected and displaced across New Zealand was horrendous. I was relieved to have the opportunity to work with our Aussie comrades across the ditch, I think it really represents what we can do as an international team when required.
Indie Grant, VERO Specialist Consultant, Disaster Recovery

I have a personal motivation and passion to help these customers, I can see that my work makes a real difference to the people I'm helping.
#Toni-Ann Wootton, Assessing Manager, Home Claims, Suncorp Group
---
My role in this event was to manage a team who would deploy to where they were needed in New Zealand. Considering our team had just been through the biggest disaster to ever hit our Australian operations (the East Coast Australian floods) – we had the knowledge and the skills to flex up quickly and apply them.

When our first team was deployed, it was only a matter of time before the number of claims received went up in volumes in the wake of the Cyclone. That's when we had the conversation about extending the number of assessors to the region – it was working so far, so why couldn't we offer more?

Our claims assessors live and breathe this kind of work. It doesn't matter how big or small the claims were from those events – we're still helping customers and that's what matters.
#Matt Badham, Assessing Manager Assessing and Repair Operations, Suncorp Group
---
I was deployed as soon as the opportunity arose to help out in New Zealand. This was one of the many events I have supported in my two and a half years at Suncorp, most recently attending to Lismore in the wake of the East Coast Australia floods in 2022.

For me, it's part of my job to step up and out of my area when responding to major disasters. I was particularly keen to help in this case because of the volume of work the team were experiencing; I really just wanted to be on the ground.

It was a challenging period, learning new methods of assessment and aligning myself with New Zealand's processes – but I'm glad we were able to make such a significant difference.
#Cherie Barratt, Head of Claims Services, AA Insurance
---
I'm based in Napier in Hawke's Bay, one of the areas most heavily affected by Cyclone Gabrielle. As the event unfolded and the impact on our communities became clear, I provided on-the-ground support for local customers at the community hubs and organised logistics for AA Insurance team members coming to help.

Initially, it was difficult for customers to contact our teams due to the record volume of people needing assistance. Some of our customers needed face-to-face support to help get them sorted with necessities in the first few days, and this is where our team's presence on the ground was so valuable.

We knew we had to adapt quickly so both event and non-event customers were supported. AA Insurance strengthened its ability to support customers by creating a dedicated Major Event Team. With extra hands on deck, we prioritised support for customers in vulnerable situations, while ensuring non-event customers still heard back from us without too much delay.