Supporting those who support us – Suncorp says thanks to those playing their part
---
Whether it's the pandemic, storms, cyclones, fires or floods, everyone has a role to play in keeping their homes and communities safe. Suncorp Group would like to pay tribute to the members of our communities who are doing their bit to protect us all.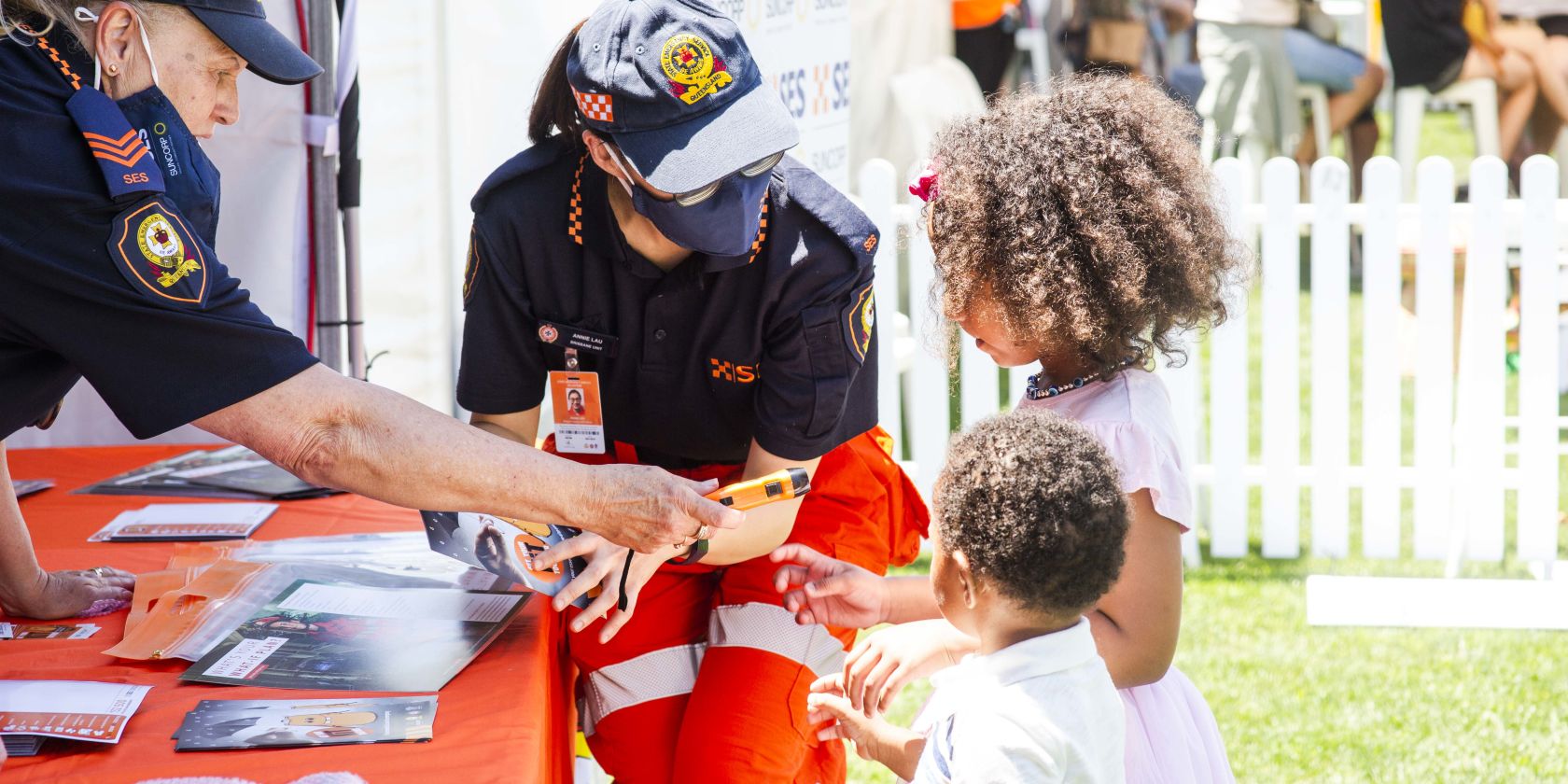 #New Spirit award for SES
---
Suncorp is very proud to introduce a new SES award called the Suncorp Spirit of SES award.

The new award was announced by Suncorp Executive General Manager Alli Smith at the Queensland SES annual awards over the weekend.

The first recipient of the award will be presented next year to someone who embodies the following:

"The SES is designed to empower people to help themselves and others in their community in times of emergency and disaster. Working in teams, SES members train and respond using their broad range of talents and expertise. They're enthusiastic, adventurous, and willing to give back to the community."
It is widely acknowledged that our volunteers and their families make sacrifices and work incredibly hard – particularly during storm season.

However, many people don't recognise that they are leaving behind family, sometimes for extended periods, while they help Queenslanders get back on their feet after a disaster.

The sacrifices made by our volunteers and members' families are no small feat, and so we're thankful to Suncorp for recognising them.

Andrew Short, Queensland SES Assistant Commissioner
We are proud to be the Principal Community Partner of the Queensland SES.

SES volunteers are a vital part of the community, particularly when the storms come or when people need search and rescue, and they do so much more supporting communities in many ways.

On behalf of the Suncorp Group, I thank the SES volunteers for that important community contribution that is consistent with the Suncorp spirit.

Steve Johnston, Suncorp Group CEO
#Thanking those who play their part
---
For health care workers

To assist the heroes looking after our health, Suncorp Group's insurance brand AAMI offers free Roadside Assist for first responders, hospital staff and COVID-19 healthcare workers.
For customers protecting their homes
Suncorp is committed to building safer and stronger communities and protecting what matters. We want to reward our customers for doing the same.

Simple actions from our customers can help build a more resilient Australia, so Suncorp Insurance customers who adjust their homes to help them better withstand the impacts of natural hazards can save money through the Build it Back Better benefit. Basic upgrades such as installing gutter guards can ensure a home is better protected from weather events.
For customers in the north

We thank our Suncorp Insurance customers in cyclone-prone areas of northern Australia who invest in protecting their homes through our Cyclone Resilience Benefit. Customers in cyclone-prone areas can receive premium reductions of up to 20 per cent for making their homes more cyclone resilient. This includes projects like strengthening older roofs, or simply installing keyed locks on windows or bracing roller doors.
#Our people helping others
---
Paid emergency response leave
For our employees doing their bit to protect what matters across Australia, Suncorp Group offers unlimited paid emergency response leave when they are called upon to assist during an emergency or natural disaster.

For the everyday heroes employed by Suncorp Group, we offer one paid volunteer day per year. This allows our people to make a difference in their communities by lending a hand and volunteering at a charity or non-profit organisation close to their heart.

For those employees who don't have a specific charity in mind, but still want to do some good – Suncorp Group supports numerous local charity partners through our Brighter Futures program where they can spend their volunteer day giving back.
Learn more about Suncorp's employee benefits