Choosing a career at Suncorp means working with talented people across a variety of disciplines, contributing to meaningful work and being part of something bigger. We want our people to be successful and feel supported at work, which is why we provide a wide range of benefits for our employees to achieve a healthy work-life balance.
#Employee discounts and rewards
---
Suncorp employees have access to our Suncorp benefits & recognition portal, providing exclusive offers on more than 400 of Australia's large retailers including Myer, David Jones, Coles and Woolworths. We also offer discounts across our brands and various products including Suncorp Bank, Suncorp Insurance, AAMI, Shannons, Apia and GIO.
Discounted insurance and banking products
Retail benefits and discounts
Salary sacrifice superannuation
Travel and holiday discounts
Corporate health insurance
#Flexible working and leave options
---
We understand how important flexibility is to our people – that's why we're committed to providing flexible ways of working for our people. Today, 84% of our workforce take advantage of the various flexible working arrangements we offer as standard.
Flexible ways of working – at work and at home
We embrace a hybrid working model, meaning employees can balance their time between working in the office and from home. We also provide a minimum of two days paid flexible leave (and up to four days after three years of employment).
Industry-leading parental leave

All permanent full-time and part-time employees who are primary carers are offered 16 weeks parental leave. Secondary carers are offered three weeks paid leave, with the option to nominate between being primary and secondary carer.
Purchase additional leave

Maybe you need to take some additional leave? Our people have the option to purchase additional annual leave where required.
Suncorp also provides employees paid volunteer leave and unlimited paid emergency response leave for employees who support our communities during national emergencies. We also offer paid military service leave for up to ten days for each year of employment.
Paid military service leave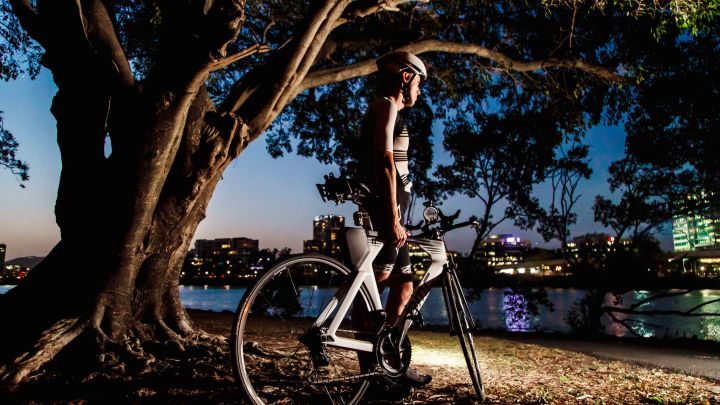 How flexible working supported one Ironman's dream


Suncorp's Wayne Harding explains how Suncorp's flexible work policy and the support of his team helped him to conquer one of the greatest athletic achievements in the world: The Ironman World Championship.
Your lifelong learning journey and career development is key to our continued growth as an employer, which is why we invest in our people and their future. At Suncorp, we want you to grow.
Unpaid career break
We provide eligible employees with an opportunity to take a break from their current role and to return to Suncorp when it best suits their needs.
Study support
We encourage external learning and offer study support to eligible employees, so you can continue to broaden your career opportunities while you work.
On-the-job learning
Our learning options range from structured, formal and facilitated courses through to unstructured, informal, experience-based and social learning.
$1000 referral bonus
We also understand our talented people, know other talented people. To recognise this, we offer a referral bonus if you introduce a new permanent employee to Suncorp.
#Giving back to our communities
---
Our employees are passionate about giving back to their communities and those most in need. Our employee giving program Brighter Futures not only inspires but also enables our people at Suncorp to make meaningful changes in the communities they live and work in.
Payroll giving
We make it easy to donate to one of our 14 local charity partners or your favourite charity using payroll giving.
Donation matching
We help our people make an even bigger difference by matching each donation made, dollar-for-dollar.
Brighter Futures

In 2018 we relaunched our employee giving program Brighter Futures. Brighter Futures not only inspires but also enables our people to make meaningful changes in the communities they live and work in.

We currently have 14 local charity partners in Australia and New Zealand addressing some of the issues our employees most care about including mental health, domestic violence and cancer.
We're here to support your wellbeing – that's why we offer a wide range of initiatives to promote our employees' health and financial wellbeing. This includes discounts on major brand health insurance, as well as discounted gym membership plans for our people.
Employee assistance program

Our Employee Assistance Program provides individuals and their families with confidential help regarding personal concerns that could affect wellbeing. Employees are eligible to receive free wellbeing coaching too.
Short-term incentive arrangements
In addition to their salary, many of our employees are eligible to participate in our short-term incentive arrangements. In addition to these incentives, eligible employees may also receive Suncorp shares based on the Group's performance. In 2021, our employees received $1,000 in gift shares.
Suncorp employee superannuation
Our people are also eligible to be members of the Suncorp Employee Superannuation Plan and can benefit from financial savings associated with reduced administration fees.
#Employee Council and resource groups
---
Suncorp fosters a positive employee culture and workplace environment – that's why we are the only banking and insurance company in Australia that has a dedicated Employee Council.
Employee resource groups
Created by our people, to best serve our people, Suncorp's employee resource groups promote inclusion for all employees where diversity of thought, experience and perspective is embraced. They also provide a great networking opportunity.
Dedicated Employee Council
A free, confidential internal avenue for employees, our dedicated Employee Council gives our employees the ability to obtain workplace relations advice and support wherever, and whenever, needed.