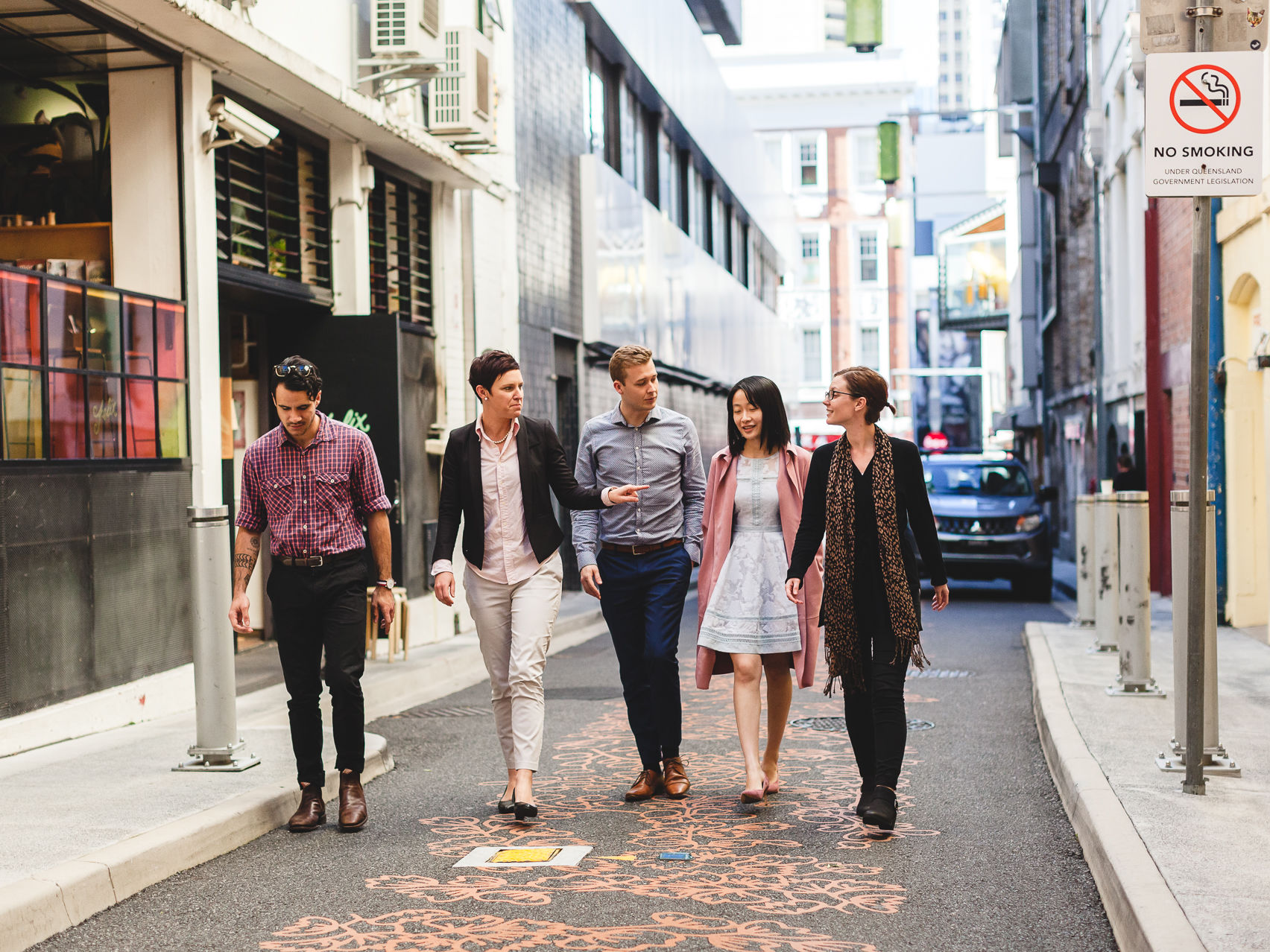 What kind of graduates are you looking for?
We're seeking enthusiastic, flexible and motivated people who are passionate about making a difference to the lives of our customers. You'll be tech savvy and agile, and you'll know exactly why you want to be part of the Suncorp Team.
What type of roles are typically available?
Our specific requirements vary year to year based on the needs of our business. Check out the overview of our Program Areas for a better understanding of what is available in the next Graduate and Vacation Campaigns.
What unique benefits do you offer?
You'll be exposed to a broad range of businesses, locations and experienced professionals. Unlike other financial institutions, we have both insurance and banking businesses which provides a diverse range of roles and opportunities. Check out our Group Benefits on our Careers site for more information.
How are employees recognised?
We have half and full year performance reviews with pay increases and bonuses for top performers. We also have a peer-nominated employee recognition program to recognise and celebrate outstanding individuals and teams for their contribution to creating a better today.
What training and development do you offer your grads?
Leadership is a big focus here. Our professional development program is focussed on what you need to do to be able to succeed in our organisation, as well as in your own personal development. Technical training is provided where needed for you to perform your role (e.g. role specific certification).
How would you describe your facilities?
We have relaxed corporate environments with open spaces and great technology. We operate in a 'Smart Environment' which means you don't necessarily sit at the same desk every day..
What is the social life like at your company?
We're very friendly and sociable within and across teams and locations. Most offices have casual-dress Friday.
What do you offer to promote work/life flexibility?
Staff have access to flex leave, volunteer days and work from home arrangements.
What kind of things do you have in place that promote health and well-being?
You'll be able to participate for free in a number of sports events that Suncorp sponsors, like fun runs and corporate challenges. You can also access the health and wellbeing portal that provides advice and tips on how to live a healthy life, while safety in the workplace is always a big focus.
How does your company promote corporate social responsibility?
Our Brighter Futures program matches dollar for dollar money raised by staff for charity. You're able to set up your own Everyday Hero fundraiser page to raise money and awareness for the cause you're really passionate about.
What does your company do better than your competitors?
We work hard to ensure that our culture is better than anywhere else. 80% of our staff recommend Suncorp to others. We're also leading the pack when it comes to innovation in our business and community. We have dedicated Innovation Days where employees come together and work in teams to tackle ideas and design solutions that help Suncorp improve the service we provide our customers and community.
How can a graduate stand out in your application process?
Show genuine interest in what Suncorp does and a true desire to work for us. Your application should reflect that you have an in-depth knowledge of who we are, what we do and how we align to your career goals.
To whom should I address my application?
You can address your application and cover letter to the Suncorp Graduate Team. The Grad Team will review your application in the initial stages of the application process.
Do you provide relocation allowance?
We only provide a relocation allowance for Agribusiness roles. This is because they are located in regional areas where it is more likely we will not be appointing a local candidate. All other roles are advertised as per their location and therefore you decide whether you are happy to relocate and the costs associated with this.
Do you reimburse travel costs for attending an assessment centre?
No we are unable to provide any reimbursement for out-of-pocket expenses incurred as part of your participation in our recruitment process.
Can I apply for more than one role?
Yes, if both areas suit your skills or if you are open to different locations.
What hours do you work at Suncorp?
Under our agreement we work 37.5 hours per week. We work in a flexible work environment and the hours spent in the office are dependent on what you are working on at the time. We also have access to work from home arrangements.
What is your culture like?
Our culture is very much people focused. We have a workforce that's highly engaged and works together to constantly improve how we do things. The customer is first here, so our people are empowered to come up with ideas and challenge the way we do work. It's a friendly, inviting and innovative culture. If you're interested in working for Suncorp - check out our current opportunities and find the right role for you.