Celebrating 2020's career mentoring graduates
---
Part of Suncorp's ongoing partnership with Multicultural Australia, the Shape Your Future career mentoring program matches newly settled Queenslanders from culturally diverse backgrounds with Suncorp employee mentors, helping create connections, build confidence, and facilitate job readiness.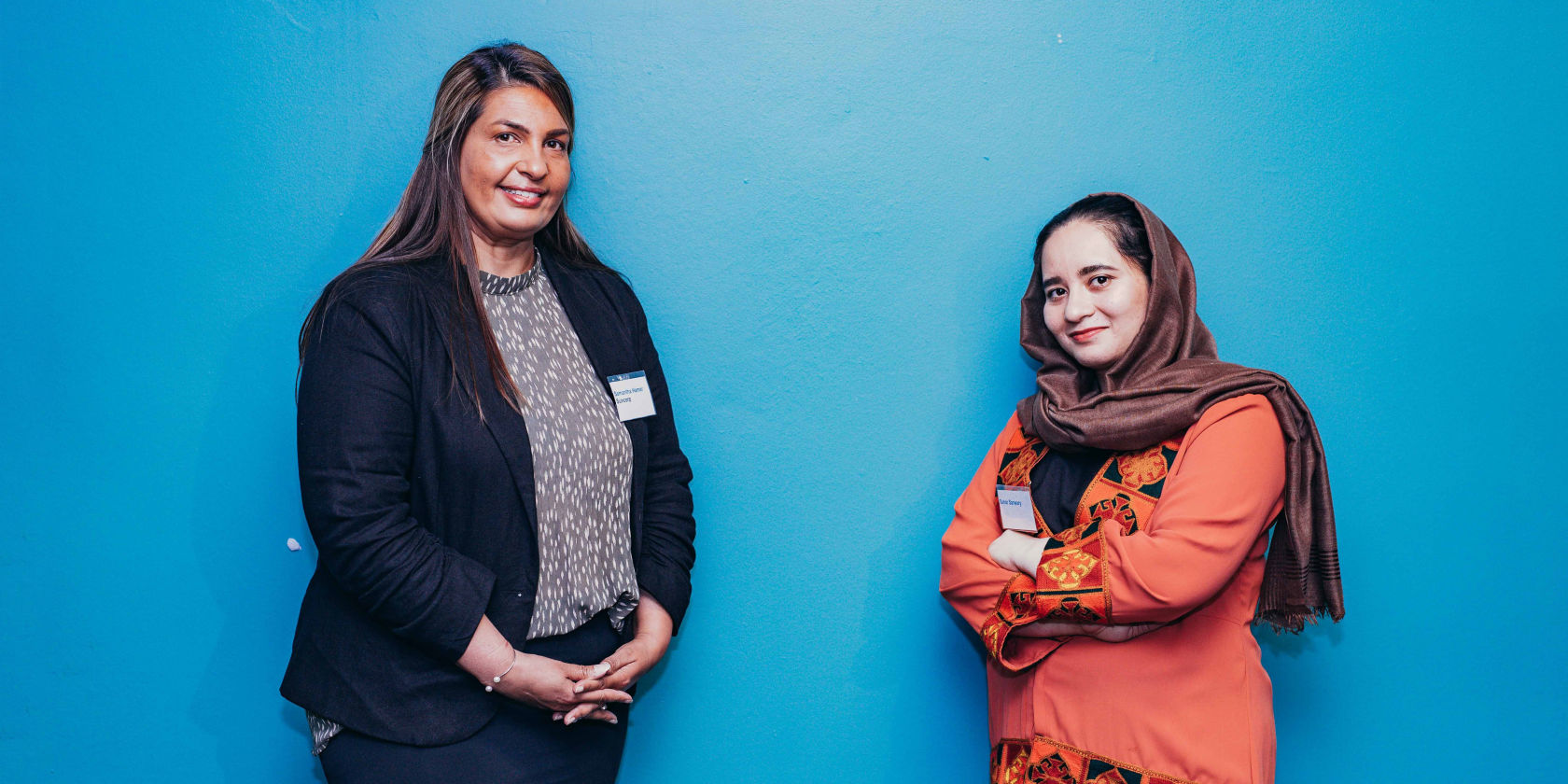 As a key partner of Multicultural Australia and their Shape Your Future program, Suncorp helps support newly arrived, culturally diverse Queenslanders gain meaningful work experience and professional connections in Queensland.
Connecting Suncorp mentors with mentees, the program places individuals in their professional aspirational field, taking into account any previous experience, helping them develop experience and confidence in the Australian workplace before applying for roles.
This year, five Suncorp mentors and mentees were paired, completing a range of activities together including resume and LinkedIn development, searching and applying for roles and developing interview skills.
Confidence building
On average, mentees reported an increase in their confidence, interview skills and resume writing
Job market knowledge
Mentees reported an increase in their knowledge of the local job market
Leadership
On average, mentors reported an increase in their leadership skills, cultural awareness and understanding and a better understanding of the journey of a migrant or refugee
I am proud to work for an organisation that reflects our communities' cultural diversity in its workforce. Suncorp is made up of people from all walks of life and all parts of the world.

40% of our people identify with a cultural heritage other than Australia or New Zealand; we know how important and valuable cultural diversity and diversity of thought can be.

Chris Fleming, Executive General Manager of Consumer Distribution
As part of the program, key speakers joined 32 mentors and mentees from Suncorp, Multicultural Affairs (Queensland Government), Randstad, Australian Red Cross and Deloitte, at a socially distanced, professional networking event hosted by Multicultural Australia, giving participants the chance to network with other like-minded individuals and to build professional and personal connections once the program ends.
Key speaker on the night, Chris Fleming, Executive General Manager of Consumer Distribution at Suncorp, spoke to the ongoing work of Multicultural Australia and Suncorp, with particular focus on how programs like Shape Your Future help promote cultural diversity and inclusion in the workplace.
"Even during these challenging times, we remain committed to our partnership with Multicultural Australia, because we know it can make a big difference in our communities," said Mr Fleming.
Also at the event was Samantha Hamer, Banking Contact Centre Leader at Suncorp, who has been a mentor for the past two years.
"It's empowering being able to make a positive impact on a stranger's life and to be supported by Suncorp to do so," says Samantha of her ongoing involvement with the program. "My previous experience in contact centre recruitment and over six years' volunteering as a mentor for the PJ Foundation has enabled me to prepare mentees for assessment, interviews and what the professional world in Australia expects in a solid candidate.
Ultimately, being involved in the program is about simply trying to improve someone's day, week, maybe even their life in some way."
This year, Samantha was paired with a young woman named Sahar, who recently arrived as a refugee from Afghanistan. Through structured mentoring and coaching sessions, as well as regular catch ups with friends and family, Samantha and Sahar have gotten to know about each other's lives, having built a genuine friendship through the program.
"Watching Sahar take up every opportunity available to her to grow as a professional and a person has been one of the most rewarding parts of the 2020 program. She is a warm, funny, intelligent young women that will enhance my life and that of my family. People like Sahar are an asset to our community."