Suncorp Group encourages Queenslanders to prepare for severe weather season as Get Ready Queensland Week launches
---
Suncorp Group is once again partnering with the Queensland Reconstruction Authority (QRA) for Get Ready Queensland Week, a State Government initiative dedicated to supporting Queenslanders to prepare their home and family for extreme weather.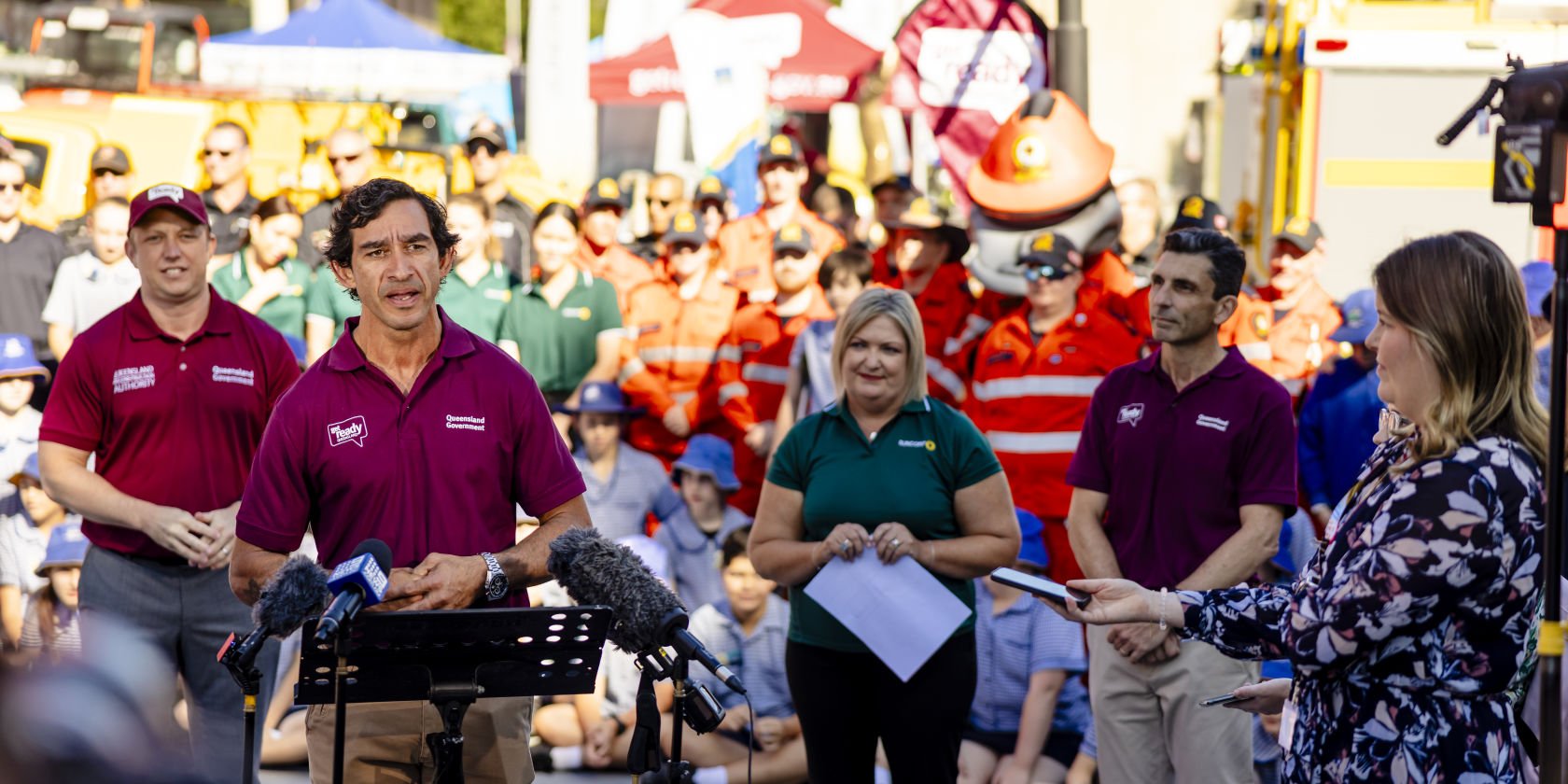 Queenslanders are being encouraged to prepare their home and family ahead of storm and bushfire season, as Get Ready Queensland Week launched on 9 October.
The Get Ready Queensland program is a year-round, all-hazards, resilience building initiative to help communities prepare for natural disasters, while its annual one-week launch in October is dedicated to helping Queenslanders prepare themselves for dangerous summer conditions, particularly with El Niño conditions.
Suncorp Group partners with the Queensland Reconstruction Authority (QRA), who manage the Get Ready Queensland Program.
Suncorp Group CEO Steve Johnston said Suncorp is passionate about helping communities prepare for severe weather season, which is why Suncorp is a proud partner of Get Ready Queensland Week each year.
"It was only last year that South East Queensland and northern New South Wales saw devastating floods which ended up being one of the most costly extreme weather events in Australia's history with nearly $6 billion in claims," Mr Johnston said.
"And now we're facing El Niño conditions and the possibility of bushfires which can also be started by severe storms and lightning strikes."
Research shows that almost half of all Queenslanders are already preparing their home and family by understanding how extreme weather can interrupt their lives, planning what they will do, and having supplies to keep them safe and comfortable.
Get Ready Queensland advises that simple tasks like adding long-life food, drinking water, a torch with spare batters and toiletries to your shopping list can be helpful in the event of a power outage, water stoppage or if the local shops are affected by extreme weather.
Queensland Premier, Annastacia Palaszczuk MP reminded Queenslanders of the very real threat of bushfires and other extreme weather events at the Brisbane launch event.
"Queenslanders know just how bad natural disasters can be, so it is absolutely vital that everyone acts now, to get ready."
Queensland Premier, Annastacia Palaszczuk MP

We know that nearly half of all Queenslanders are already preparing for bad weather, but we want to see that number grow.
"I'm really proud of the QRA team this year for getting out and reminding Queenslanders what they can do around the house to get ready, including making sure you have the right pantry and home essentials, should disaster strike."
Mr Johnston added that Queenslanders should consider reviewing their insurance coverage prior to storm season to ensure they're protected in the event of a disaster.
"Now is the time to make sure you're as prepared as you can be for any severe weather event that may be around the corner and to also check your insurance cover and what you're covered for," he said.