First Nations Foundation Impact Report reveals growing positivity for Indigenous Australians' financial wellbeing
---
First Nations Foundation, a Suncorp Group partner, has proudly presented its first Impact Report, revealing the unique and positive impact that the organisation's training has had on First Nations communities' financial wellbeing.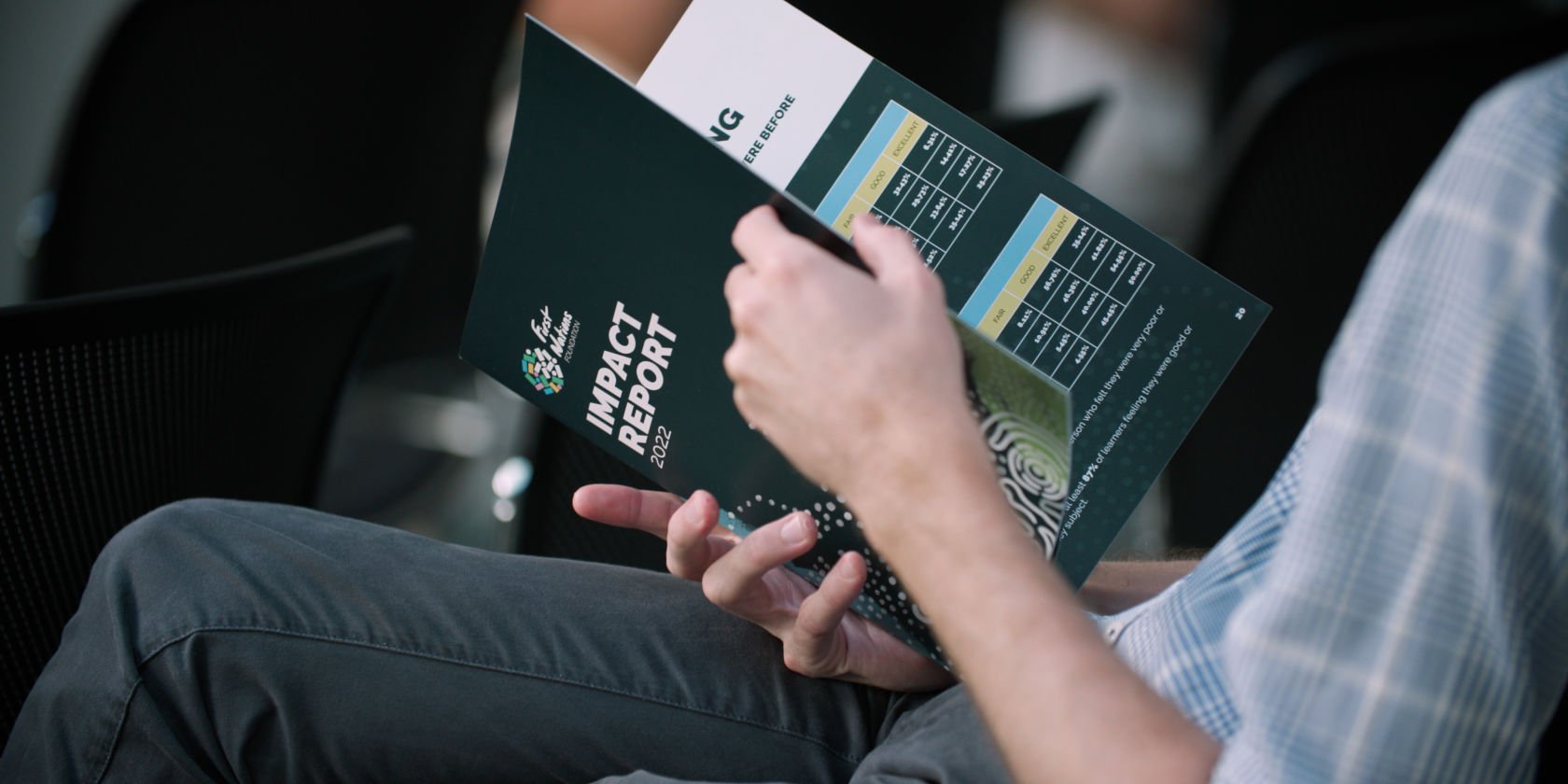 First Nations Foundation, in partnership with Suncorp Group, has released its first-ever Impact Report, revealing positive trends in the way Indigenous Australians manage money.
First Nations Foundation is a charity organisation focused on enabling financial prosperity for Indigenous Australians. The First Nations Foundation team primarily utilise a hybrid method of training sessions, workshops and digital resources to improve Indigenous Australians' understanding of money management, alongside its award-winning online financial literacy training program, My Money Dream. First Nations Foundation also work with financial institutions to enable the delivery of culturally appropriate financial literacy resources for First Nations communities and clients.
Katherine Carmody and Phil Usher speaking at the Impact Report launch event on 14 February 2023
The Impact Report reveals several positive results across the spectrum of financial wellbeing, including an improvement in how First Nations people access and set up free bank accounts, a growth in understanding the importance of a good credit score, and an improvement among First Nations people in understanding how to use online banking tools and set up direct debits.
First Nations Foundation CEO, Phil Usher explains that the predominately low levels of financial wellbeing seen among Indigenous communities reflect systemic and historical issues sustaining their negative impact.
"What most people don't understand is it's not about just telling Aboriginal people the basics of money management. It's about having the yarn on how we perceive money and how we can use it to help our family and communities," he said.
Phil Usher, CEO First Nations Foundation

We have to support Indigenous Australians in healing their relationship with money and how this relates to the trauma they've experienced.
First Nations Foundation CEO, Phil Usher presenting the 2022 Impact Report
Mr Usher reflected on the equal importance of culturally-appropriate training for financial institutions at the Impact Report launch event, held in Suncorp's Brisbane HQ, Heritage Lanes.
"Understanding the Indigenous perception of money and family responsibilities can only be gained through lived experiences. All our training and content is written and delivered by Mob, for Mob," he said.
Suncorp EGM Digital Distribution and Sponsor of the Suncorp First Nations Employee Resource Group (ERG), Katherine Carmody also spoke at event, reflecting upon her own training experience with First Nations Foundation.
"The training this morning was so inspiring; thank you for sharing your stories, authenticity and courage with us," she said.
She also shared that she was proud to discuss Suncorp Group's commitment to reconciliation and the importance of our partnership with First Nations Foundation, particularly as demonstrated in the Impact Report the meaningful and profound outcomes the Foundation is delivering for First Nations people.
The Impact Report can be found on the First Nations Foundation website.