How we're supporting our customers who need extra care
---
Suncorp Group's recent Consumer Advocate Day provided an opportunity to shine a light on some of the vulnerabilities our customers are facing and highlight what we are doing to support them during tough times.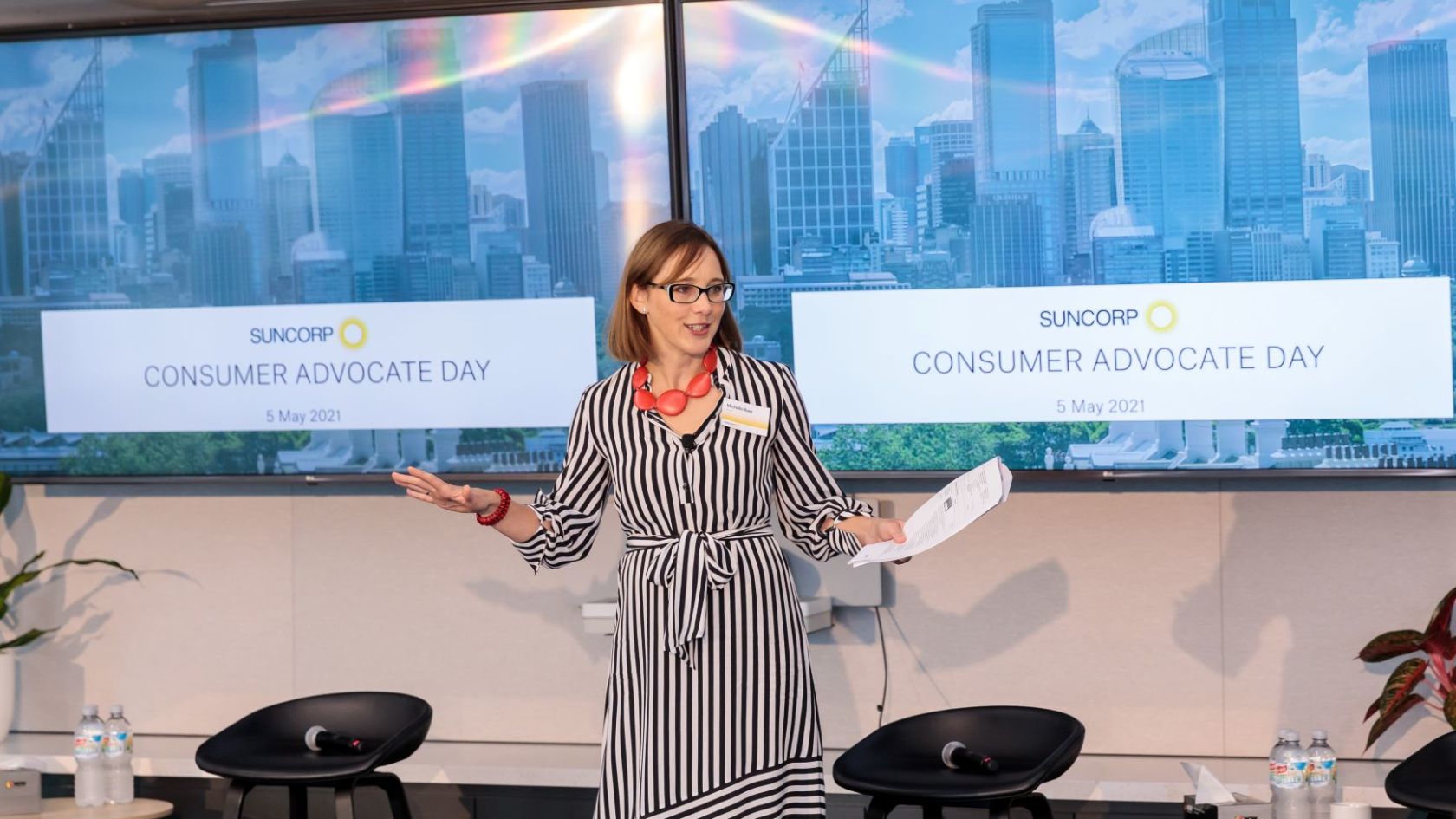 If 2020 taught us anything, it's that anyone can find themselves vulnerable at any time. Life can be turned upside down through job losses, physical and mental illness, natural disasters, the loss of a loved one or the horror of violence in the home.
Here at Suncorp, we understand many of our customers may experience these issues at some stage during their lives. Therefore, we have a skilled team in place to listen, support and show care to these customers at a time when they need support most.
In 2017 Suncorp introduced the Customer Advocate to represent the voice of customers within the organisation and, in particular, to advocate for customers facing challenging and complex circumstances. Given the remit, promoting awareness of vulnerability, its impact on customers and providing tools and training to our people to support those at risk is top of mind for Suncorp's Customer Advocate, Michelle Bain.
To help Suncorp best understand how we can help, experts are invited to share their insights and ask questions at the annual Consumer Advocate Day.
This year's event provided another great opportunity to have authentic and open discussions about topics that are important to our Consumer Advocates and Suncorp.

Michelle Bain, Customer Advocate
Representatives from Thriving Communities Partnership, Uniting and Financial Rights Legal Centre were among those participating in the forum, along with Senior Suncorp leaders. Insurance affordability, domestic violence, COVID-19 support, accessibility and community resilience were some of the many topics discussed on the day.
Suncorp Group CEO Steve Johnston said the insights shared at the event are invaluable in helping Suncorp better understand our customers' emerging issues and environments. "Suncorp is committed to taking a leading role in ensuring our communities have access to the support they need to emerge from the challenging events of the past year," said Mr Johnston.
An example of this commitment includes Suncorp's Customers Experiencing Vulnerability Hubs. The Hubs were introduced in 2019 in Bank and Claims, and more recently in Direct Distribution. Call Centre or store employees who encounter potentially vulnerable customers, often refer them to the Hubs for tailored support.
"Our specialists in the Hubs are highly trained and understand how to support these customers and their specific needs," said Ms Bain. "They are committed to making a difference in the lives of people experiencing challenging circumstances and to help customers get back on their feet. This is our purpose - Building futures and protecting what matters - in action."
I feel like we are all going to experience some vulnerability in our lives.

You can't assume that just because somebody is experiencing one vulnerability that there are not others there. It is our job to listen and make sure that we can discover where we can help.

We need the customer to trust us and feel comfortable talking to us. We have some amazing resources at our disposal, and we honestly can help.

Romany Jones is a Customer Care Advisor for AAMI Distribution
The majority of what we see includes domestic and family violence, severe financial hardship and financial abuse.

Anyone can become vulnerable at any time, and this pandemic has shown me that vulnerability is unpredictable.

Our customers often speak with us when they're at their most vulnerable and they don't expect that anyone, let alone their bank, can do anything to support them. The customers are grateful when we listen and show that we genuinely care.

Rebecca Foss is a Bank Customer Care Specialist
At Suncorp, we have realised that our customers experiencing vulnerabilities may require a flexible and tailored approach to help support them on their journey.

It is a great privilege to be there on that journey with our customers, while they go through what could be the most difficult time of their life.

Nick Zeller is a Senior Customer Advocate Advisor
We see a wide range of vulnerabilities through our team including family violence, homelessness and customers who are elderly and don't have any friends around them to support them.

We have an exceptional team made up of highly qualified people with great life experiences. Each of them treats their customers with the utmost empathy in every interaction.

Laura Scott is a Clients Experiencing Vulnerability Manager – insurance