Welcome to Suncorp's Community Cafe's 2020 Open Day
---
Recently, Suncorp's Community Cafe hosted an open day in Sydney for people from diverse backgrounds looking to find out more about the employment pathway program.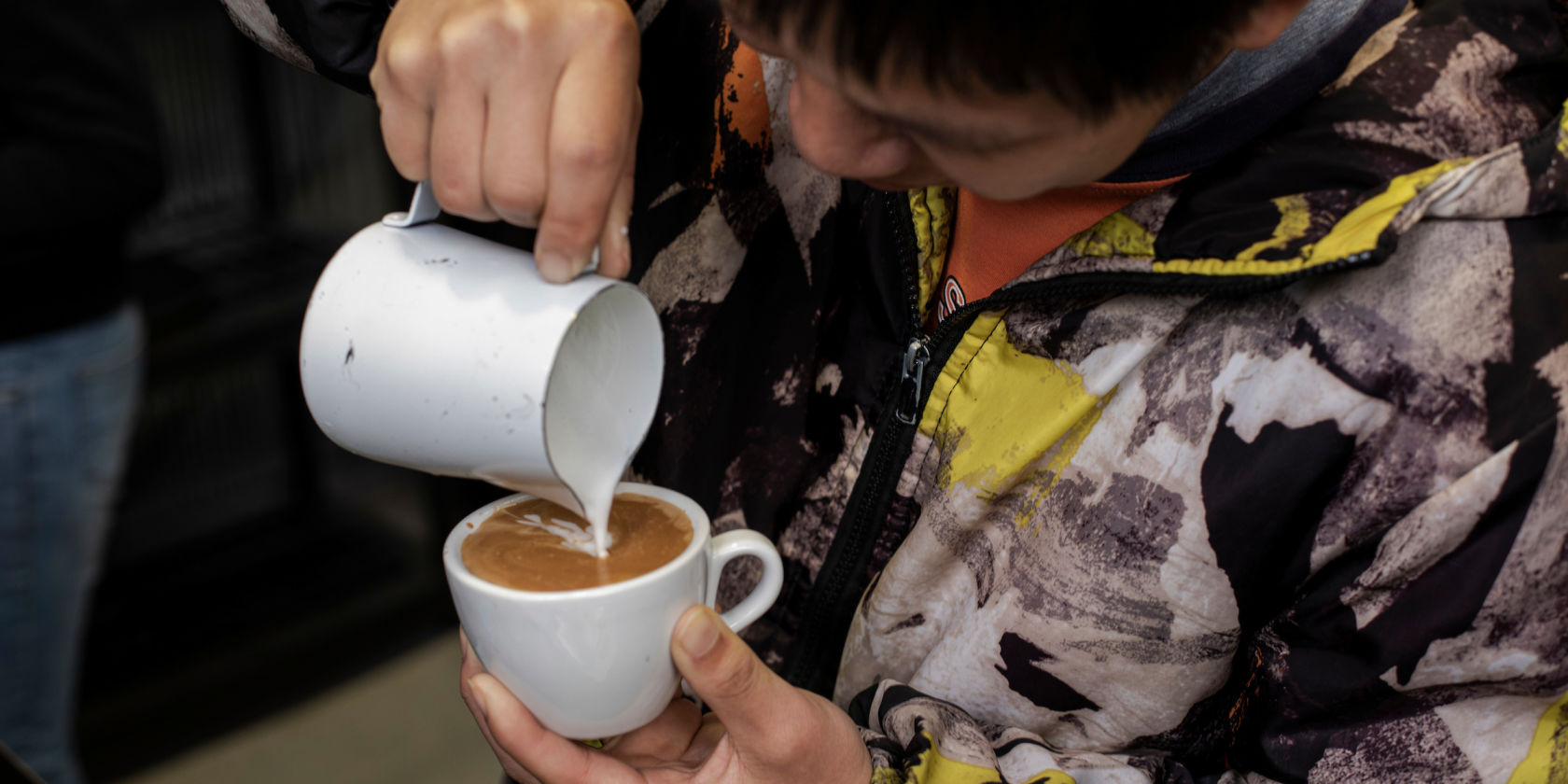 Suncorp's Community Cafe continues to serve our customers, provide employment opportunities and offer valuable on-the-job training.
Now in its third year, Suncorp's Community Cafe program offers a formal qualification, work experience and support services to people who've encountered barriers to entering further education or employment. The 10-week hospitality program provides a space where individuals looking to enter the Australian workforce can build confidence and a professional network, and learn applicable skills to gain meaningful employment and thrive in the future.
Each year, 32 students participate in the program and so far, 100 per cent have completed a full or part Certificate II Hospitality and 100 per cent have reported an increase in their confidence and skills. Many of the students also complete a financial literacy program through Wesley Mission to further support their financial future. Hosted by Suncorp Group's community partners, Darcy Street Project and Wesley Mission, the morning was an opportunity for individuals to learn about the opportunity and to speak with program leaders and Suncorp Discovery Store Manager, Rupa Narayan. Also in attendance were a number of the program's graduates, on hand to talk about their personal experiences while completing the program.
To give potential students a taste of the program, the open day included a coffee-making masterclass courtesy of the team at Darcy Street Project and Suncorp Community Café graduates.
Speaking of the program's success to date, Sara Parrott, Head of Corporate Responsibility sees how crucial these types of programs are to build the social and financial resilience of people who face barriers to entering further education and employment.
"We are incredibly proud to be part of the work being done at the Suncorp Community Café. For people who are at risk of being financially excluded and from culturally diverse backgrounds, finding meaningful work is crucial to feeling a sense of connection, belonging and purpose and being financially secure. Suncorp is committed to building resilient people and communities".
Glenn Haslam, Executive General Manager of Lending and member of the Suncorp Financial Inclusion Action Plan (FIAP) Steering Committee said the Community Café program was a great example of Suncorp's commitment to developing services and resources which minimise hardship and improve resilience within our communities.
"Our work in financial inclusion builds on our history of supporting our customers and communities when they need it most. We want to help build great futures for all Australians through access to inclusive financial services and increased financial resilience within our community," Mr Haslam said.
Darcy Street Project Founder and CEO, John Cafferatta said the initiative at Suncorp's Community Café has been invaluable over the past two years. "It provides a supportive environment for our students to learn and experience a real work environment – engaging with customers and Suncorp employees makes a big difference to their confidence and employment prospects" said John. "What started as a passion project has become something much more meaningful to the wider community."
The Community Café serves free coffee to Suncorp customers inside the Discovery Store located at 197 Pitt Street in Sydney and is open Monday to Saturday.
Learn more about the Suncorp Community Café here and the work Darcy Street Project and Wesley Mission.