How Suncorp's community partners are offering support
---
While Suncorp continues to provide our essential banking and insurance services, our community partners continue to do what they do best. Together, we are committed to standing by communities through these challenging times.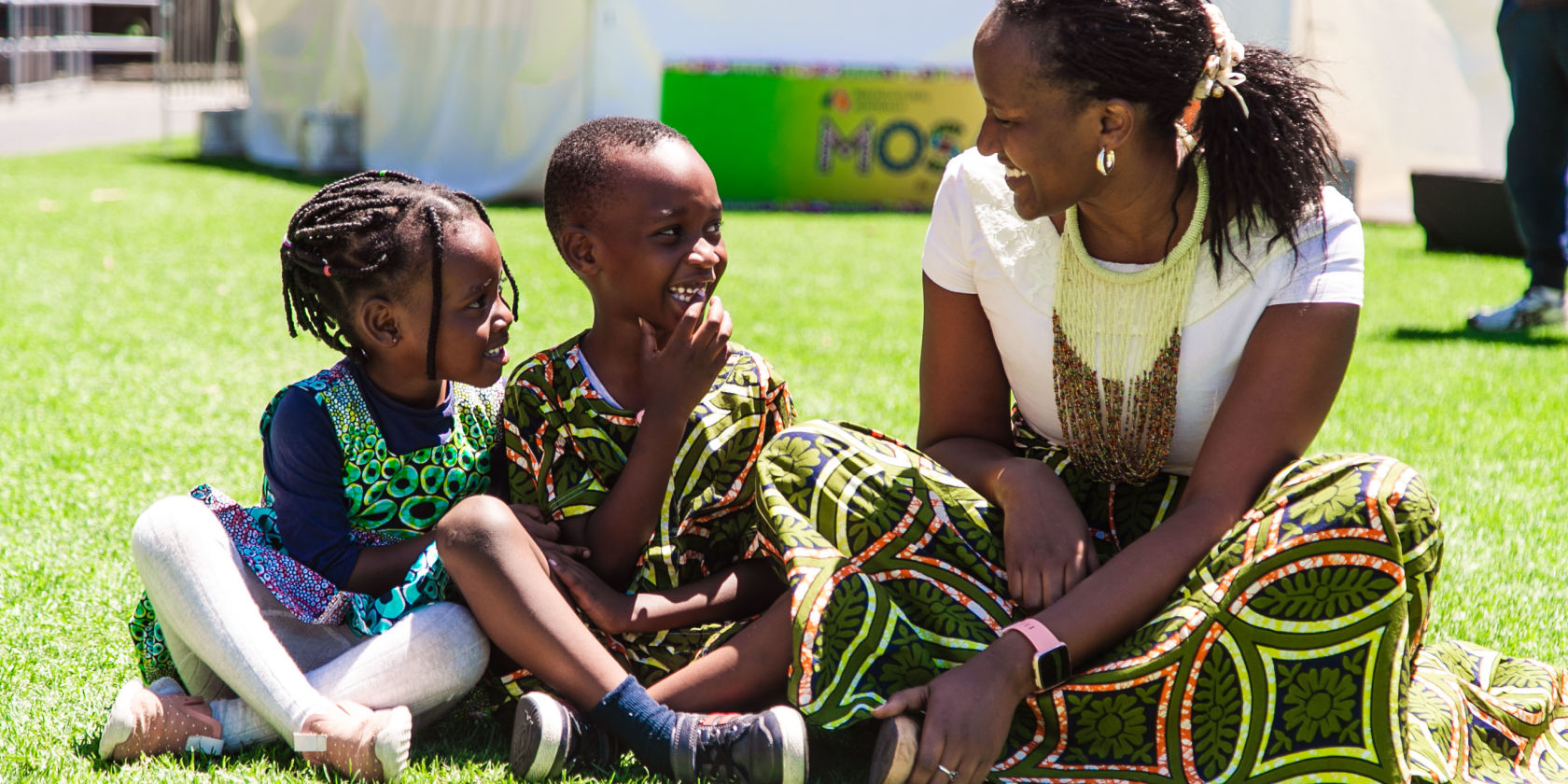 Suncorp Group has a long history of supporting the Australian Red Cross to deliver emergency assistance to communities affected by disaster. Suncorp Group employees also donate much needed blood, plasma and platelets through the Red 25 program.
In response to the current pandemic, the Australian Red Cross are:
making daily phone calls to people in self-isolation and people experiencing vulnerability
delivering emergency food and hygiene packages
sharing health and safety messages to prevent the spread of COVID-19; and
sharing useful resources to help people maintain their wellbeing and manage isolation.
The Australian Red Cross are calling for:
Donate to Red Cross Calling
In 2015, Suncorp teamed up with Good Shepherd to provide low-income earners with access to affordable, easy-to-understand insurance via a trusted network of providers.
During this difficult time, Good Shepherd will continue to provide critical family violence, youth and family services including family, adolescent and financial counselling by transitioning these services to the telephone, where possible. Good Shepherd are also expanding their No Interest Loans Scheme (NILS) which low income earners can access to purchase essential goods and services such as white good, furniture and education expenses.
Good Shepherd always welcome donations. Your donation will help women, girls and families experiencing disadvantage in Australia stay safe and well during this current climate and into the future.
To donate to Good Shepherd check here
Wesley Mission and Suncorp have joined forces to provide financial literacy and counselling, as well as facilitating education and employment pathways for people from disadvantaged backgrounds, all through Suncorp's Discovery Store in Sydney.
To support people impacted by COVID-19, Wesley Mission will continue to provide essential services to support people experiencing vulnerability. To find a Wesley Mission service click here.
If you need immediate support please call Lifeline on 13 11 14.
Find a Wesley Mission service near you
Since 2017, Uniting has been helping Suncorp teams better understand and design ways to help support customers experiencing vulnerability who may face unemployment, family breakdown, or mental health issues.
While many services will be delivered differently, Uniting will continue to provide essential services during these difficult times.
To find a Uniting service check here
Suncorp is a member of the Thriving Communities Partnership, a national cross-sector collaboration aimed at ensuring fair access and streamlining hardship processes for modern essential services.
Thriving Communities Partnership has launched a COVID-19 pandemic online resource that includes response packages, support and information available from TCP partners and other organisations across Australia. This online resource is available to all Australians.
Click here for more information
In partnership with Multicultural Australia, Suncorp aims to build the financial resilience of refugees and new migrants to Queensland.
In response to COVID-19, Multicultural Australia are:
providing additional case management support to refugees, people seeking asylum and international students living in Queensland;
supporting multicultural communities to stay connected and safe through their Culture of Connection campaign which can follow on Facebook; and
offering online community information sessions for multicultural communities to ensure they are informed on the COVID-19 pandemic
Multicultural Australia is here to help Queenslanders from diverse backgrounds.
Click here for more information
Suncorp aims to help close the gap between First Nations' Peoples and all other Australians by partnering with Clontarf Foundation to improve education and employment prospects for young Aboriginal and Torres Strait Islander men.
To keep their students engaged in their education, Clontarf Foundation are:
delivering school and essential items to homes;
providing interesting activities for the students to engage in at home; and
working with Clontarf Foundation alumni who have lost their job due to COVID-19 to find alternate work.
Keep up to date with Clontarf Foundation's response to the current pandemic here
Suncorp's five-year partnership with Netball Australia supports netball from a grassroots level, through to the national league.
While netball has been suspended in Australia, Suncorp has partnered with Netball Australia and NETFIT to deliver online netball clinics. This free program, for girls aged 12-16 years is deigned to keep young netballers engaged with the sport they love. Running across 8 weeks, it features six hour sessions each day with netball skills and drills, fitness, cooking and nutrition, mental health and more.
In partnership with Queensland Ballet, Suncorp supports the delivery of ballet performances across Queensland including regional community tours.
During these difficult times, Queensland Ballet is offering free online dance classes for children (aged two years and above) and adults to do at home. Take one of Queensland Ballet's dance classes today. Click here for their timetable.
Queensland Ballet has also launched the Keep the Magic Alive campaign which will inject creativity, dance and happiness into the community during these strange times.
To support this campaign and Queensland Ballet, make a donation here
As part of the Suncorp Group, GIO partners with Wheelchair Sports NSW to provide opportunities for Australians of all abilities to experience the challenge, camaraderie, and sense of achievement that sport can offer.
Over the next few months, Wheelchair Sports NSW is hosting 'Rolling Conversations', a live discussion with athletes about keeping active while in isolation and much more.
Suncorp and Youngcare have partnered since 2006 to solve the national crisis of young people living in aged care and those at risk of entering aged care.
In this time of crisis, the reality of not having enough suitable housing available for people with disabilities and what that means for our community is overwhelming. Many will face the reality of being moved into Aged Care, simply because they cannot remain in hospital and have no other options.
The Youngcare team are working harder than ever for young people with high care needs to live with independence choice and dignity. This includes ensuring that their Youngcare Connect services are available in a WFH environment, the upcoming At Home Care Grants round proceeds, and their lobbying to government efforts increase to ensure appropriate pathways for young people who are currently stuck in hospital.
For assistance from Youngcare relating to the Coronavirus pandemic, check here
#Australian Road Safety Foundation
---
In partnership with the Australian Road Safety Foundation, Suncorp has supported the promotion of road safety to achieve a significant year-on-year reduction in road deaths and injuries nationally national road safety awareness programs.
Road safety is a vital health and wellbeing issue, the Australian Road Safety Foundation will continue to communicate their focus on the social and health impacts that road trauma impacts create each and every day. While we are experiencing a worldwide focus on a pandemic that the world has never seen before the Australian Road Safety Foundation will continue to strive for a zero-road toll. Their community campaigns will shift a gear with messages tailored to Australians as we adjust our driving habits, campaigns will focus in on mental health and the importance of now more than ever staying safe on our roads. Australian Road Safety Foundation are also working diligently on an online "road safety passport" funded by the Federal government.
#Freedom Solutions Australia
---
GIO, part of the Suncorp Group, is proud to support Freedom Solutions Australia in their mission to change the lives of people living with a disability through the delivery of affordable, specialised technology and equipment.
During this current crisis, Freedom Solutions Australia has continued to prioritise their service to the community while maintaining a safe and healthy work environment for all clients, volunteers and staff. Freedom Solutions Australia have ramped up their online offerings and have continued existing projects – they will just be delivered differently. Freedom Solutions Australia is continuing to communicate through social channels keeping information flowing as well as sharing the good stories and braveness about their community with a wider audience.
To learn more about Freedom Solutions Australia's services, check here
Suncorp employees In New Zealand are passionate about supporting domestic violence victims and improving child safety, which is why they have proudly partnered with Shine for the past two years.
In response to the Coronavirus pandemic and the Alert Level 4 lockdown in New Zealand, Shine have begun identifying vulnerable families who do not have access to computers, laptops or the internet to ensure their children can participate when school resumes later this month. Suncorp Group have donated an additional $100,000 to Shine which will enable them to support approximately 200 vulnerable families and hundreds of disadvantaged children with a computer or laptop and internet access.
To learn more about Shine and their services, check here