Lessons from the desert - improving the lives of young Australians one step at a time
---
Suncorp's Brendan Bolton shares why he decided to trek 250km across the Simpson Desert for Youngcare and how the experience changed his outlook on life.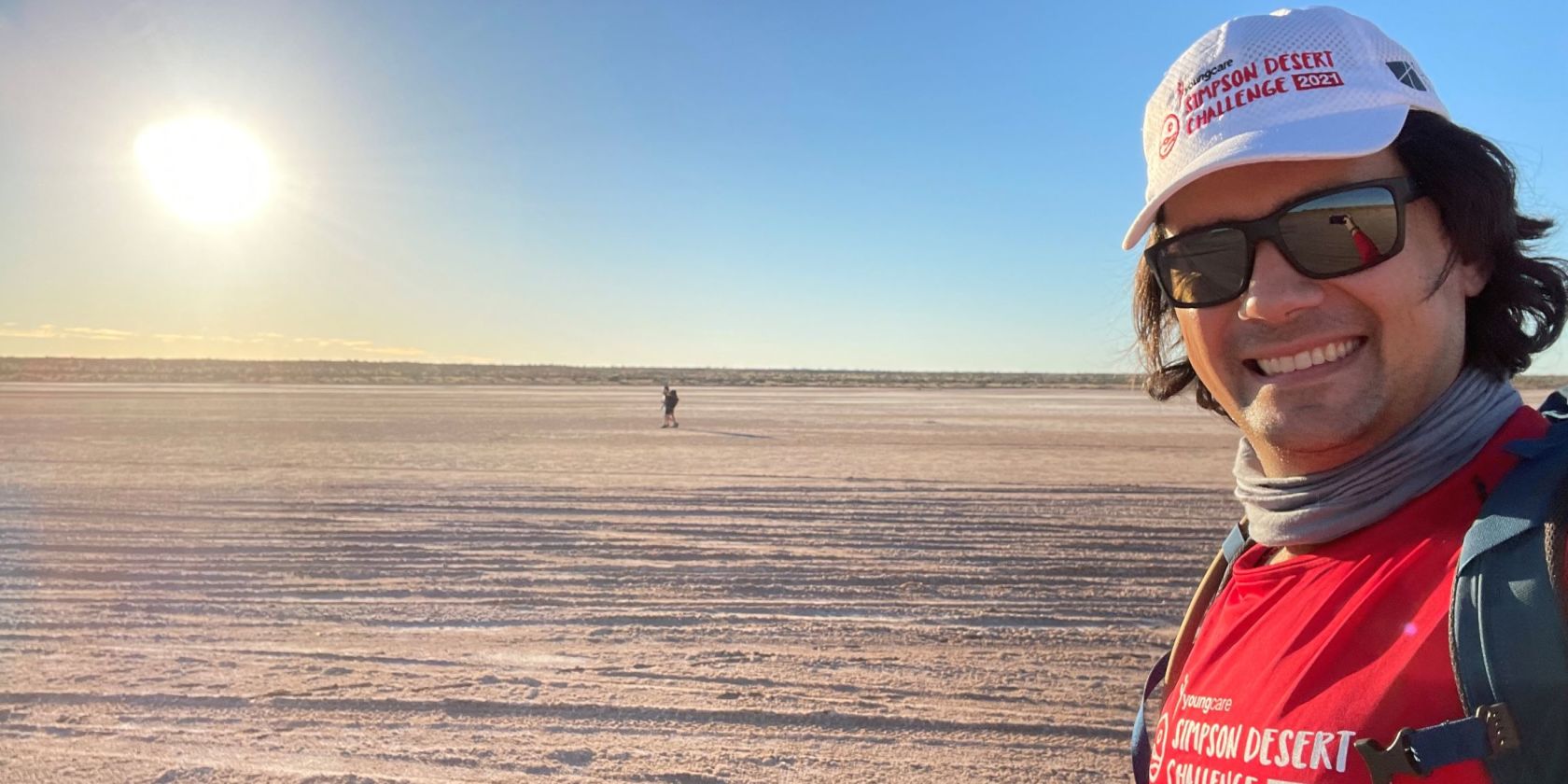 No beer will ever taste as good to Brendan Bolton, as that first sip of freezing liquid gold at the Birdsville Hotel in late May. The Suncorp Policy and Regulation Manager and 13 other adventurous volunteers had just endured 10 days of sand, sun, heat, blisters and flies as part of the Simpson Desert Challenge.
The 250km trek from the Northern Territory/Queensland border to the town of Birdsville is designed to raise funds and awareness for Youngcare, a charity Suncorp has supported since its inception in 2005.
This year's trekkers raised close to $1 million. Funds which will help build more relevant and age-appropriate housing for young Australians with high care needs, keeping them in their homes, rather than in aged care.
Brendan Bolton raised an incredible $75,000. A heart-breaking childhood memory of visiting his grandmother in a dementia ward inspired his interest in the charity.
"One of the residents was a young man with cerebral palsy," remembers Brendan Bolton.
"His story is that he put himself in a dementia ward, like the one my grandmother was in, because he was scared that if he didn't, the stress of his care would make his parents get divorced."
Since then, that young man secured a spot in a Youngcare home. He's now 35 and has even written and staged a play.
The other trekkers shared similar heart-wrenching stories each night around the campfire, of loved ones with high needs struggling in aged care.
"The point of the challenge is to take people out of their comfort zone and expose them to an environment where they feel isolated and don't have any control or independence," said Brendan.
"The idea is to simulate a day in the life of a young person with physical disabilities in an aged care facility. What you eat is very regimented, when you sleep, and by day six you're covered in dirt. You lose your control and independence and it's a very effective lesson. I've never been more grateful for the world that I live in."
There were also some unexpected lessons learnt during the challenge. The team witnessed a shocking motorcycle accident. "The rider crashed into a tree or a rock, busted his visor and was bleeding from the face," remembers Brendan. "Luckily, we had two medics walking with us so they rushed up and secured him." The injured rider was then flown to Birdsville with seven broken vertebrae.
You recognise how fragile life is. Seeing things like that accident, so many dead trees and animals and having so much time to think made me realise how precious life is – far more than I ever considered.

Brendan Bolton, Suncorp Youngcare supporter
"When you're at home and stuck in lockdown you almost wish the time away, but out there, you're painfully aware of how fleeting life is. It was a life-changing experience."
Suncorp has a long history of taking part in the Simpson Desert Challenge and is also proud to support many other incredible Youngcare initiatives such as, the organisation's first financial literacy masterclass. The class is designed to equip people living with a disability with the skills and knowledge they need to set themselves up financially for the future.
"Youngcare helps these Australians build their confidence, social resilience, connections and hope for the future," said Brendan Bolton.
"I'm proud of Suncorp's strong support of an organisation that really does make a difference in the lives of so many."