Finding a new perspective through Suncorp's mentoring program
---
Suncorp's mentoring program, Ment2Learn, has helped more than 160 participants meet their perfect match since its inception in 2022. In this interview, one successful alumnus shares his takeaways from the program, and the longer term impact its had on his career at Suncorp Group.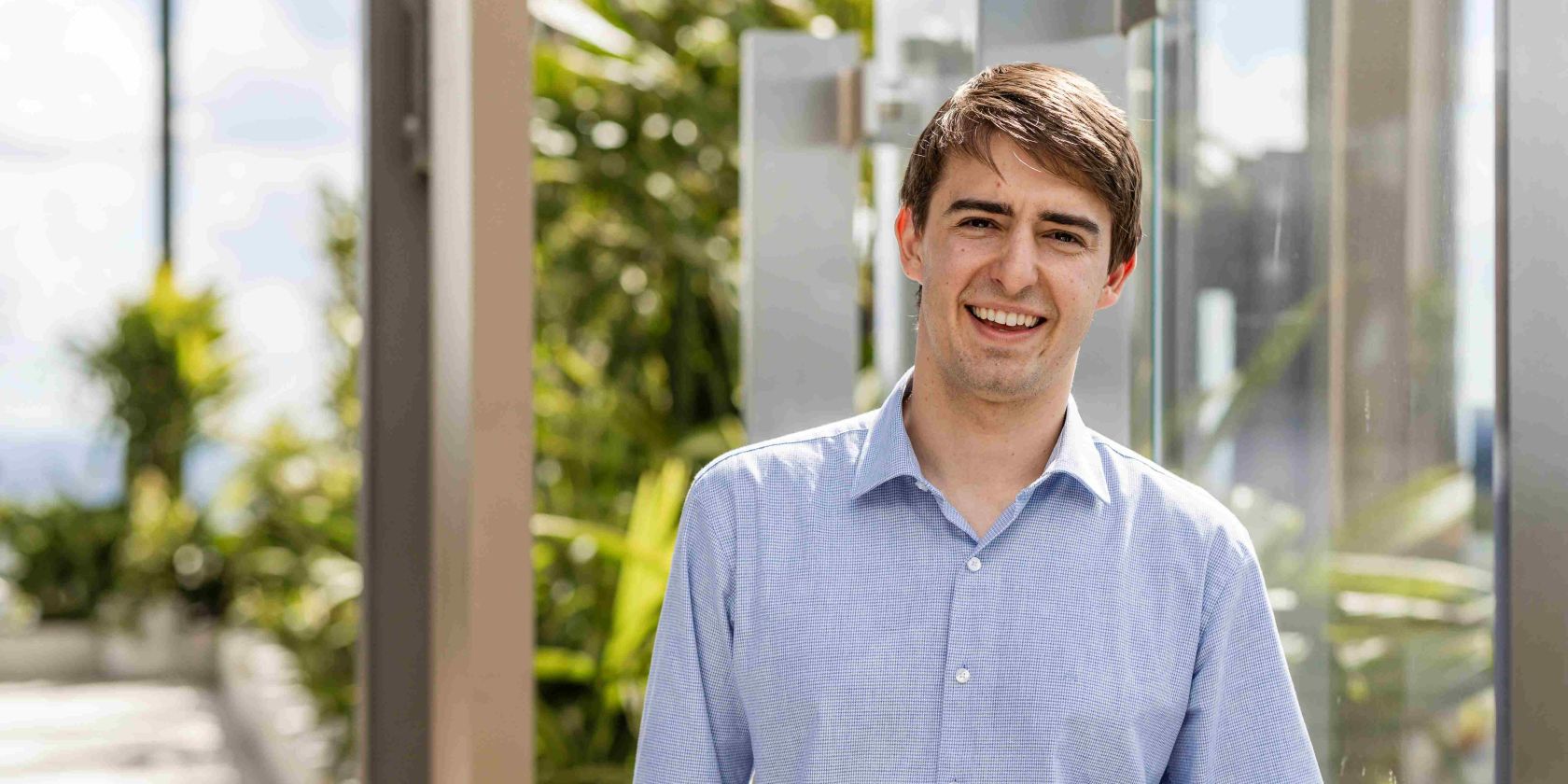 Harrison Veraa has had a unique entry to the workforce.
Joining Suncorp in 2020 as a Banking Consultant, Harrison juggled a part-time, first-timer job while studying at university, all while grappling with a worldwide pandemic.
"I guess you could say it was an uncommon start," says Harrison. "But overall, the team was optimistic and supportive, so you would sometimes forget we're working frontline in the middle of a global pandemic!"
Despite the unusuality of a career disrupted by COVID-19, Harrison persisted. He was accepted into Suncorp's graduate program within the People, Culture & Advocacy team in 2021 and shortly after, in an effort to progress his networking skills and learn from others, he joined Suncorp's Ment2Learn program – a mentoring program designed to enable mutual learning between partners, who are often in different age brackets.
The Ment2Learn program was initiated as a joint-venture between two Suncorp Employee Resource Groups (ERGs), LIFE-X, created for Suncorp's mature workforce, and Evolve, an ERG dedicated to the 'future thinkers' of Suncorp. The first cohort of participants – of which Harrison is an alumnus – were paired in early 2022. The Ment2Learn program received such positive feedback from its 110 participants that the program re-opened its registrations just six months after its first round.
What makes the Ment2Learn program unique is its focus on challenging the stereotypes that often come with employees who have been in the workforce for longer periods of time. Katherine Li, Evolve Sustainability Lead, says that while there was a strong demand for a mentoring program at Suncorp Group, the intergenerational element enabled a unique give-take relationship that one might not normally find in a mentoring program.
"Given the diverse age profile of Suncorp's workforce, we were seeking an initiative which would foster inclusion, challenge stereotypes around age and support employees in their development," says Katherine.
Katherine Li, Evolve Sustainability Lead

While the program has since evolved from its intergenerational focus, the reciprocal nature of the partnerships we foster remains solid. We really encourage our participants to build relationships with people who are often separated by age, tenure, position or hierarchy in the business.
Since the program concluded, Harrison has stayed close to his mentor, developing a friendship with them that supported his confidence to take the next steps in his career.
"The program is not just a one-sided mentor and mentee relationship; there were plenty of times when my mentor would ask for my thoughts and opinions," he says.
"That really helped build my confidence as a graduate in the workforce and I think it's quite a unique offering in comparison to traditional mentoring programs."
Since the mentoring program finished for Harrison, his career has continued to thrive. Harrison decided to join the Evolve ERG committee following his strong involvement in the mentoring program, and has since had significant involvement in strategic initiatives for early career development.
"I will always put my hand up for career development opportunities, particularly networking opportunities. Meeting new people within Suncorp is something I am passionate about and the Ment2Learn program has been a great facilitator for that," he says.
"I'd love to take my career further with Suncorp; maybe in a Business Leader role. Something that I have learnt whilst working at Suncorp is there is an abundance of opportunities, so anything's possible."