Know what to do before you barbecue
---
With thousands of Australians enjoying family barbecues every summer, we're urging everyone to stay safe by follow these steps to prevent any flare ups.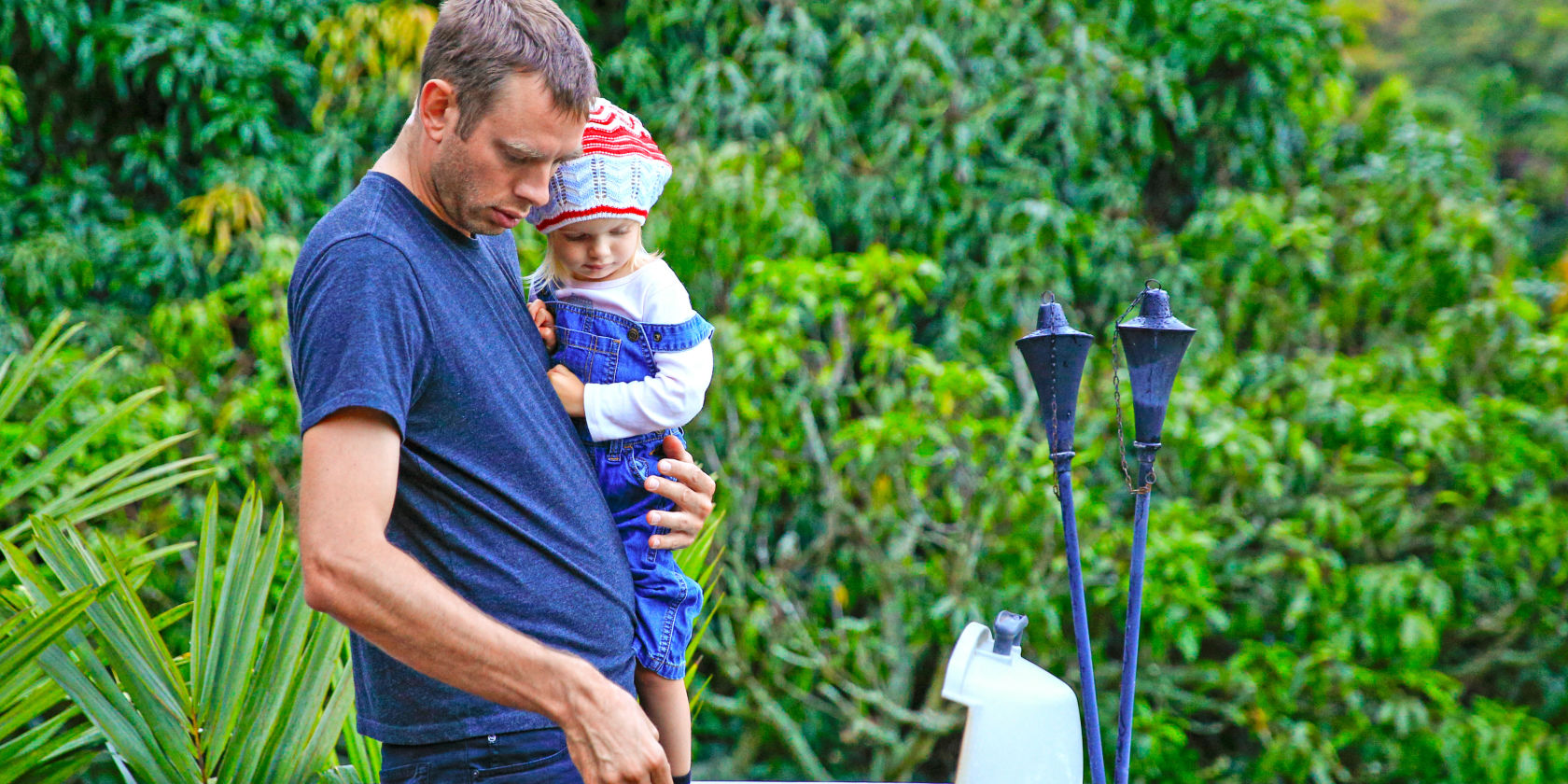 Suncorp is warning Australians about the dangers of gas barbecue fires as the nation heads into the first long weekend of 2019.
Suncorp spokesperson Ashleigh Paterson said insurance data shows an average of three gas barbecue fires occur each day throughout December and January. Total barbecue-related fire claims in Australia topped more than $6 million in 2018 alone.
"Across the summer months, we see a spike in barbeque fires and they often come with increases in both property loss and personal injury," Ms Paterson said.
Last year alone, Suncorp received more than 900 claims relating to barbecue fires or explosions, with a quarter of those occurring in December and January.
"The cost of a fire, in terms of injuries and loss or damages to property is simply too high, and we want everyone to enjoy the rest of summer safely," Ms Paterson continued.
Barbecues are extremely popular around Australia at this time of year. But the combination of warm weather, a relaxed atmosphere, consuming alcohol and open flames are a potential recipe for disaster if complacency creeps in and the appropriate safety steps are not followed.
The most common fires involved unsafe gas cylinders or grease fires from leaving cooking unattended. Some of these fires turned into housefires, resulting in loss or damage to the family home.
Brisbane resident James Ready knows the destruction a grease fire can cause after experiencing a near miss due to a dirty barbecue. After lighting his gas barbecue, the fat absorbing product he placed on the drip tray caught fire.
"Shortly after lighting the gas, the barbecue was engulfed by flames and had smoke billowing out of it. We turned the gas off but the fire in the grill continued to burn so intensely that the powder coating bubbled and grease flames dripped onto the balcony.
"All we could do from that point was shut the lid to starve the fire of oxygen and keep our distance until it burnt itself out," said Mr Ready.
Such fires can be avoided by cleaning your barbecue and removing any leftover grease to ensure your barbecue does not become a fire hazard the next time it's fired up.
Ms Paterson says following simple precautions, pre-planning and taking care will help keep you and your property safe while grilling this summer.
"The family barbecue is a quintessential summer tradition and fires are avoidable if people take simple steps to make sure their gas bottle is in good working order and properly connected.
"Checking the gas bottle for leaks before lighting the grill and not leaving your cooking unattended – particularly if children are nearby are so important. Never pour accelerants on to a barbecue and once you're finished cooking, ensure everything is correctly turned off and keep kids away as the surfaces will still be hot.
"It's also a good idea to have a hazard plan in place and know what to do if there is a fire or if someone gets burnt," Ms Paterson concluded.
Top tips for the barbecue extraordinaire
Before lighting your grill, check with your local council website to ensure that you comply with any fire restrictions that may be in place, such as total fire bans
Carry out a soapy water test on the LP gas cylinder connection. If it bubbles when you turn the nozzle on, it's leaking and should be replaced as soon as possible
If your gas cylinder has not been tested for more than 10 years, or if the cylinder has been damaged, exchange it at a reputable supplier to avoid any problems
Check the hose is not damaged. Look for any splits, perishing or cracking
Check the connection from the hose to the LPG cylinder to make sure it is tight – get into the habit of doing this regularly
Avoid leaving the gas on for too long before igniting and do not leave your cooking unattended
Buy a fire blanket and fire extinguisher, and have them easily accessible Do not put water on a fat fire. Water can rapidly spread the fire and lead to serious injuries and property damage
If there is an emergency call Triple Zero (000) as soon as possible