Mirvac tops out Heritage Lanes at 80 Ann Street, as Suncorp moves into Brisbane's first post-COVID workspace
---
Suncorp has started moving into Brisbane's first post-COVID workspace, Heritage Lanes, at 80 Ann Street. Mirvac Group and M&G Real Estate have announced that construction of their state-of-the-art building and precinct is almost complete and the building has now topped out.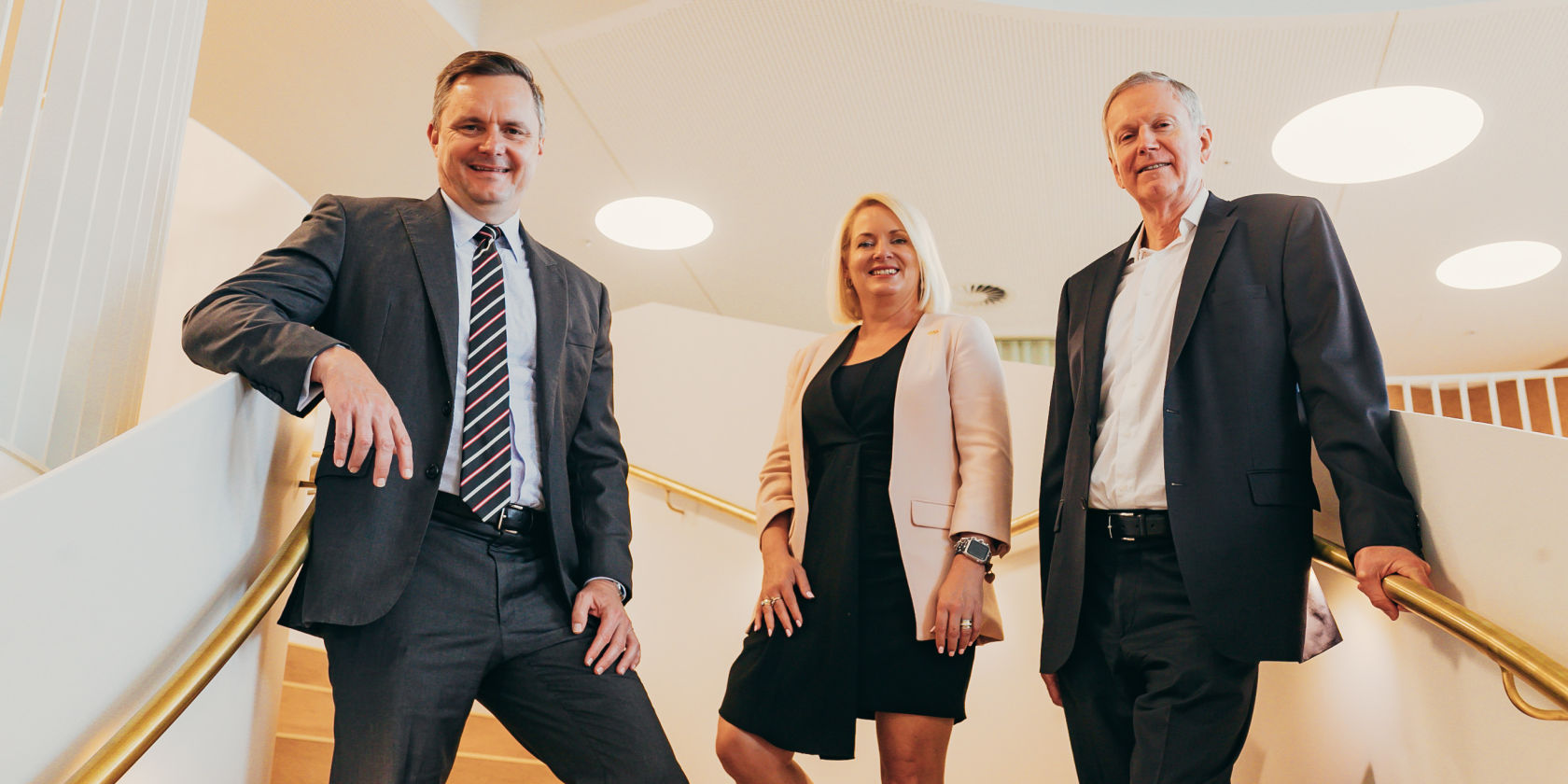 The $856 million world-class office tower, spanning 35-levels incorporating more than 60,000 square metres of premium-grade office space, will be one of Australia's smartest buildings, embracing leading technology, sustainability, and design. Creating a new destination for Brisbane set to entice people back to the office and into the city, Mirvac is revitalising the urban precinct at Heritage Lanes with a unique retail offering, public spaces, and activation program.

Suncorp Group CEO Steve Johnston said Heritage Lanes was a symbol of Suncorp's commitment to Brisbane and would help revitalise the CBD.
"As one of Queensland's largest employers, Suncorp is committed to bringing people back into the city, supporting small business and helping Brisbane get back on its feet following the pandemic," Mr Johnston said.
"Heritage Lanes will allow us to reduce our Brisbane CBD physical footprint by consolidating three offices into one location," he said.
"It is truly a workplace of the future that will revolutionise the way we work at Suncorp, allowing for greater team collaboration and flexibility to support our hybrid working model.
"Our employees are excited to move into the building, spend more time both in an office environment and in the CBD.
"We have ensured the building design can adapt to suit the post-pandemic world, allowing for changing social distancing rules, and if required, spaces to carry out on-site vaccinations as well as rapid antigen testing."
As one of Queensland's largest employers, Suncorp is committed to bringing people back into the city, supporting small business and helping Brisbane get back on its feet following the pandemic.

Suncorp Group CEO Steve Johnston
Mirvac Head of Integrated Investment Portfolio, Campbell Hannan, said Heritage Lanes sets a new benchmark for Brisbane's premium office market and for workplaces all over the country as we enter a new era of work.
"As our major cities prepare to reopen, the return to the office is high on the agenda for Australian businesses so workforces can re-connect and collaborate. This means a focus on health, safety and wellbeing is paramount for employers and employees. Heritage Lanes is a next generation workplace that responds to these trends, providing industry-leading technology, sustainability, and flexibility."
"Completion of the development is on schedule for the end of February next year, after recently topping out. We collaborated closely with Suncorp throughout the entire construction journey, including aligning our timeline with their desire for early occupation of part of their new headquarters. We're ready and excited to welcome the Suncorp team to their new home."
"Heritage Lanes will be the first development in Australia to target the highest rating of the Green Building Council's newly released rating tool 'Green Star Buildings' alongside 5 Star NABERS Energy and 4 Star NABERS Water ratings and a Platinum Core and Shell WELL Certification. These leading environmentally sustainable design standards enable a healthy and sustainable workplace, with a significant focus on occupant wellbeing and COVID safety management," added Mr Hannan.
Mirvac has focused on creating a 'destination office' at Heritage Lanes through restoring a significant piece of Queensland history at the site, the former Brisbane Fruit & Produce Exchange on Turbot Street. The ground plane will become a modern-day open marketplace, with a number of retail offerings set to open in the coming months and spaces designed to encourage workers, locals, and tourists to mingle from day through to the evenings, creating a real sense of community in the city.
Brisbane Lord Mayor Adrian Schrinner said Heritage Lanes heralded a new era of post-pandemic design and would be a key driver in luring workers out of the home office and back to the CBD.
"Office occupancy is sitting at just 51 per cent of pre-COVID levels and the reality is there is still a lot more work to be done to get back on an upward trajectory and keep our CBD business doors open," Cr Schrinner said.
"Heritage Lanes has set the new standard of what a modern workplace should be - a destination that marries COVID safety, wellbeing and sustainability to create healthier and more practical spaces to work."
Suncorp will occupy 40,000 square metres at 80 Ann Street. KPMG recently signed an agreement for lease for 6,600 square metres, as well as APA for over 4,400 square metres at the building. The remaining 4,300 square metres is currently under negotiation. Mirvac also recently announced plans for its redevelopment of neighbouring 200 Turbot Street, cementing its commitment to the Brisbane market.
"Brisbane is set for significant economic activity and growth in the coming years, with the announcement of the Olympics and continued population growth. As a result, we see significant opportunity and growing demand in the market for buildings of this calibre to accommodate the city's growth," Mr Hannan said.
Suncorp's early occupation of Heritage Lanes commenced in October 2021, with full completion of the project on track for February 2022.