Building resilient communities: get your kit together
---
Suncorp and the Queensland State Emergency Service (SES) are urging residents to get your 'kit together' with the help of a cute new character: Kit.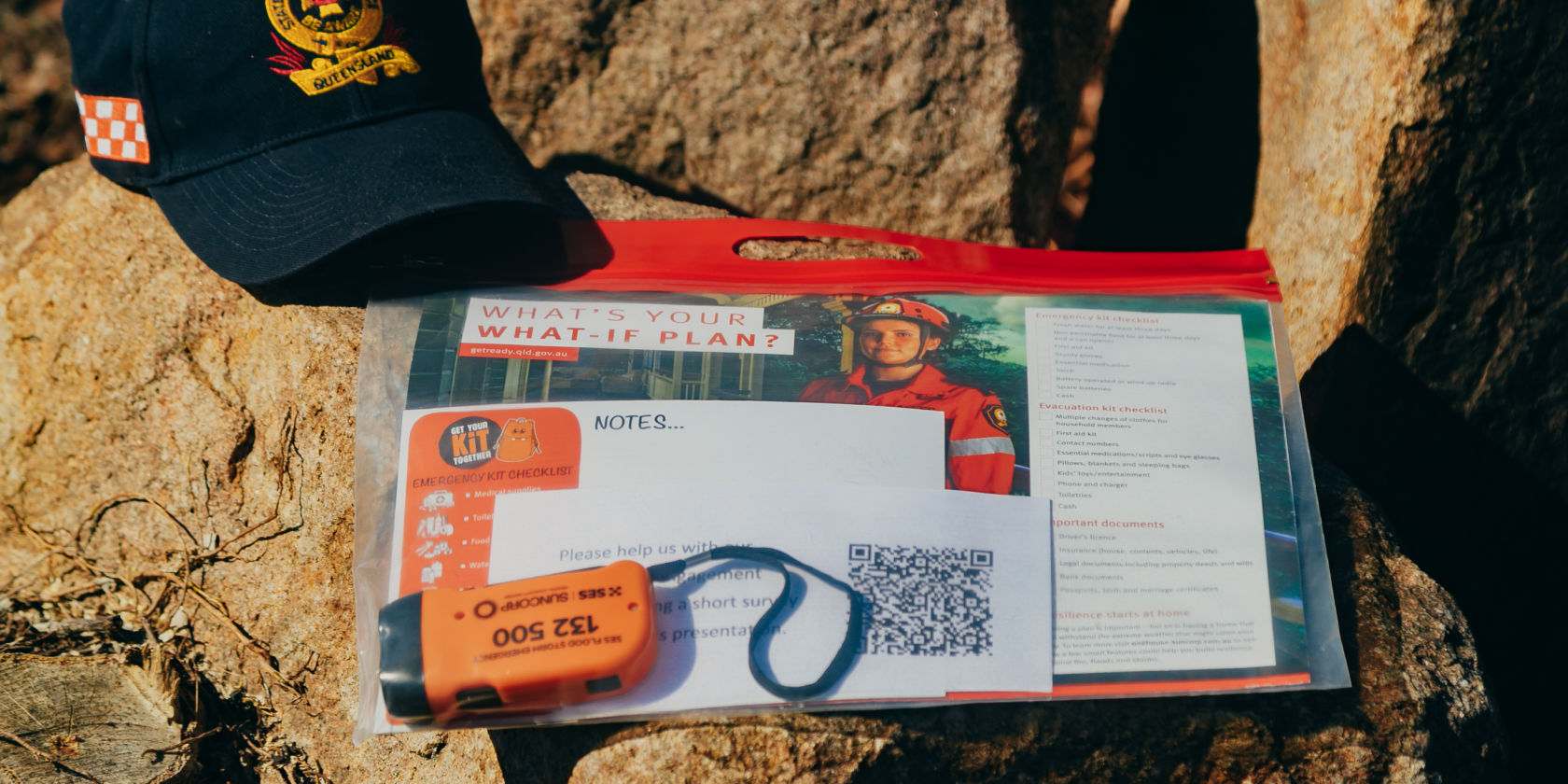 To help our communities prepare for severe weather and other emergency events, the Queensland SES, in partnership with Suncorp, has introduced a new range of community engagement materials.
The materials include a document wallet, emergency household plan, fridge magnets stickers and a wind-up torch, and feature a new character, Kit, whose task is to remind residents to prepare an emergency kit.
The new materials were revealed this week when SES volunteers dropped in at local not-for-profit The Brookside Tuesday Ladies Club, and will be used by SES volunteers at other upcoming community group events.
Suncorp Manager Government & Community Sallyann Innes said a key focus of our partnership with Queensland SES was to increase the natural hazard resilience of our communities.

"We're looking for new opportunities to provide education that helps people understand the actions they can take individually and collectively to reduce the impact of a natural disaster," she said.
More information on the kits can be found by contacting your local SES group.