Suncorp CEO addresses key issues in North Queensland
---
The Cairns business community came together last week to hear from Suncorp Group CEO Steve Johnston as he addressed some of the key issues affecting North Queensland communities.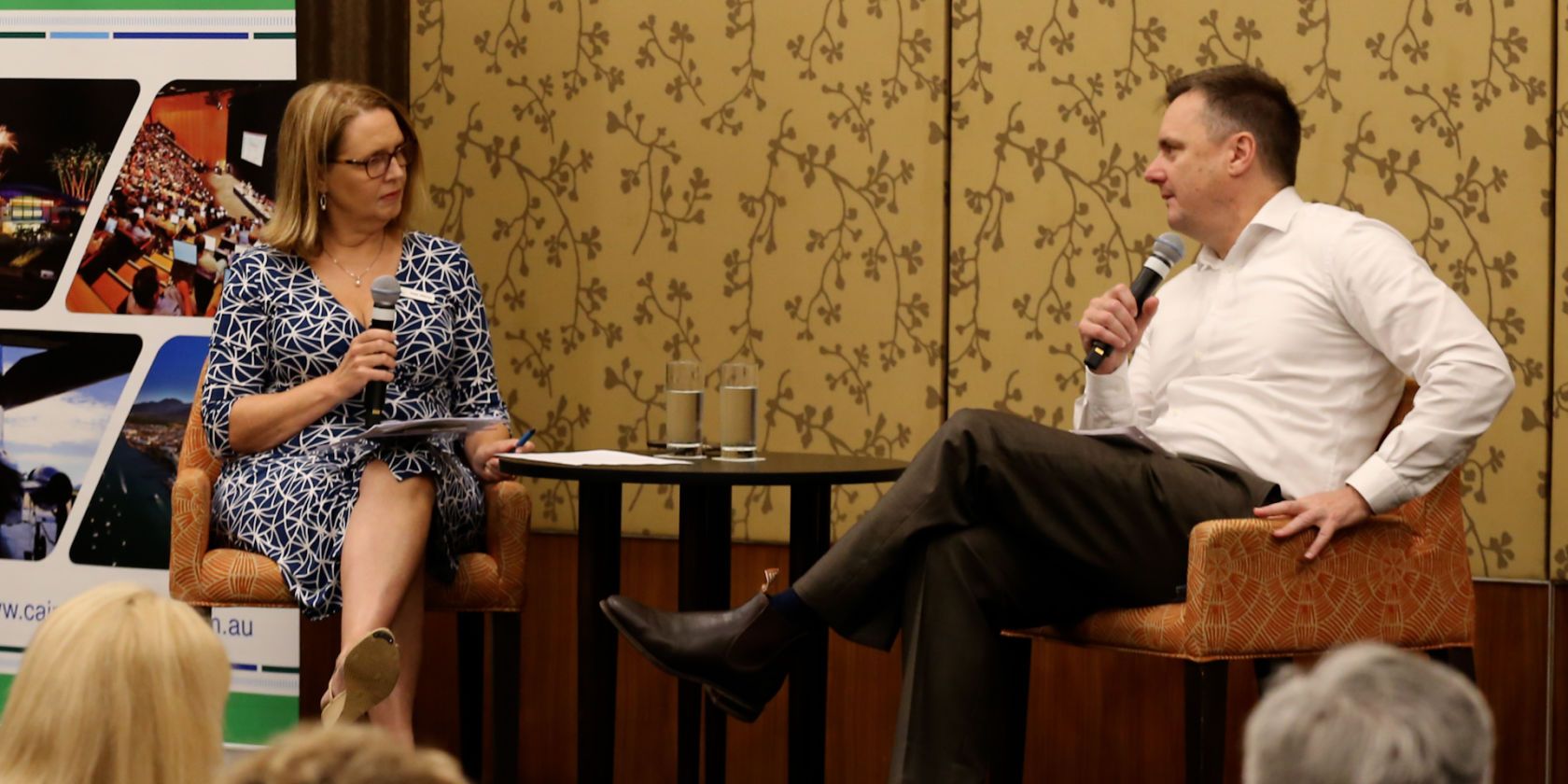 More than 50 business owners and industry representatives from a variety of sectors attended the Cairns Chamber of Commerce breakfast to discuss the region's post-pandemic recovery and how to address extreme weather and insurance affordability across north Queensland.
Speaking from the breakfast, Group CEO Steve Johnston said, "It has never been more important for me to spend time with local business owners and members of the community to get a deeper understanding of local conditions and how we can help local economies recover and rebuild.
Suncorp Group CEO, Steve Johnston

We know insurance affordability is top of mind for many local businesses and homeowners. As the region's largest insurer, Suncorp is absolutely committed to making regions more resilient and ensuring insurance remains accessible and sustainable into the future.
It is on companies like Suncorp, all levels of government, industry, and communities to work together to find a solution to improve the affordability and accessibility of insurance.
Mr. Johnston also reaffirmed his confidence in the outlook for regional Queensland, citing the return of domestic tourism and strong property prices.
"We know many sectors are still doing it tough, especially those reliant on tourism, and it is really important that as a nation we rally behind these businesses. It is pleasing to see how busy the city is with domestic tourists choosing to visit the region for the school holidays."
"Overall, I am very optimistic about the region's recovery – we have been monitoring our Bank activity and are seeing customers wanting to invest and grow, and also our insurance data is showing more drivers on the roads and traveling around the state."
Cairns Chamber of Commerce CEO Patricia O'Neill said it is really important to be having the right conversations which tackle local issues head-on.
"We were privileged to have the calibre of Steve Johnston visiting our region. Further to hearing from Steve, it is comforting to know that he is across the key challenges and priorities of our business community and where possible will advocate for change in both the banking and insurance sectors," Ms. O'Neill said.
Mr. Johnston's appearance at the Chamber breakfast coincided with the launch of Suncorp's new One House, one of One House, one of Australia's most natural disaster-resilient homes.