Suncorp invests in Australia Post partnership
---
​Suncorp has signed a five-year partnership deal with Australia Post to help continue delivery of over-the-counter banking services for more than 3,500 communities across Australia.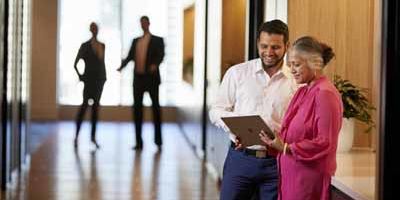 Suncorp Banking and Wealth CEO David Carter said Suncorp was proud to support Australia Post and invest in the renewed partnership which provides customers with additional banking services.

"Bank@Post is an important service, particularly for those living in regional and remote communities, and Suncorp is committed to ensuring the service is sustainable and continues to evolve with customer needs," Mr Carter said.
"For more than 110 years, Suncorp has supported customers in these locations. We recognise changes in customer behaviour have increased the costs of providing Bank@Post services, however this is an investment worth making so our customers can continue to access banking services locally.
"Alongside our Suncorp App, stores network, Contact Centre, and Australia-wide ATM network with RediATM, our Bank@Post partnership gives our customers greater choice in how they bank with us, wherever they are in Australia."
Australia Post Group Chief Executive Officer and Managing Director Christine Holgate said she was delighted Suncorp had made a long-term commitment to Bank@Post.
"Suncorp's support for the essential Bank@Post service demonstrates their strong commitment to their customers, ensuring they can continue to access banking services across the nation through their Community Post Office. Suncorp's strong leadership will enable us to invest in the future of our Post Offices, many of which are owned and operated by small business people."
The renewed agreement continues to allow Suncorp customers to make deposits and withdrawals at any Bank@Post outlet across Australia free of charge, and also provides for ongoing investment in customer experience including security and technology.