Six months on, progress continues in Townsville
---
​Suncorp Chairman, Christine McLouglin, and Insurance CEO, Gary Dransfield, visited Townsville to meet customers and local teams, and to see firsthand the progress following the devastating floods that hit the north Queensland city in February.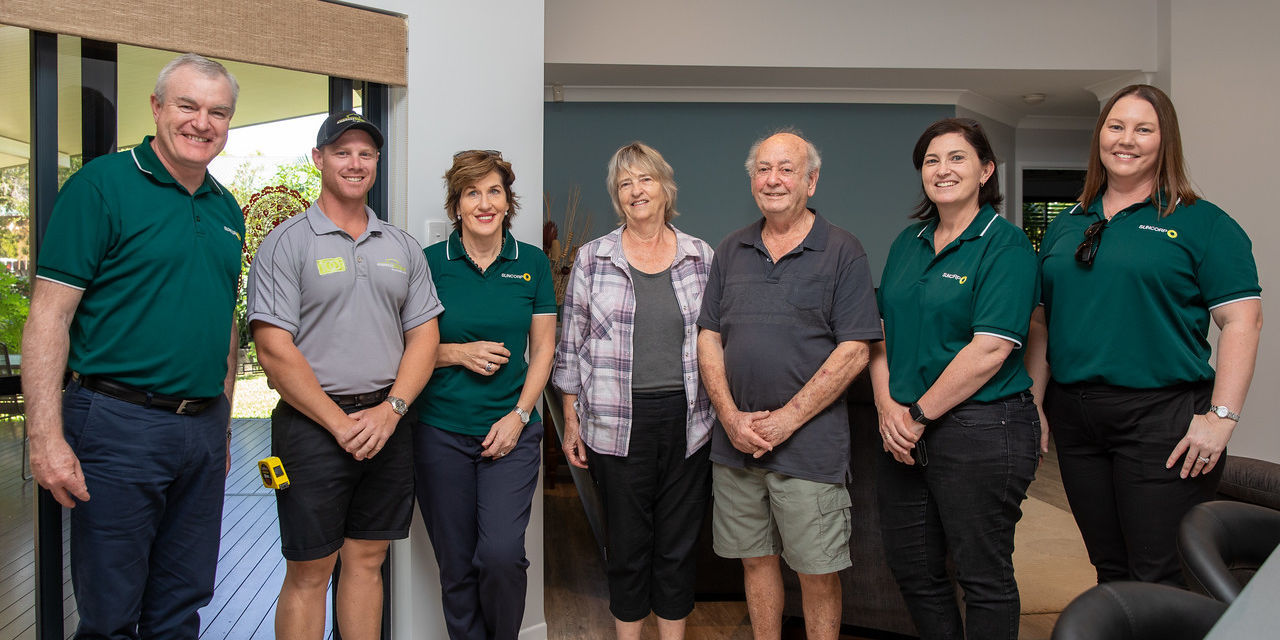 Their visit also included a stop-over at Suncorp's Customer Support Centre, based in Townsville's CBD, where the Chairman and Mr Dransfield were able to discuss progress with assessors and other Suncorp employees.

Six months on from the floods, Suncorp has continued to make good headway on claims, managing almost 6,000 home claims with the assistance of more than 500 local trades, companies and suppliers. With 73 per cent finalised, Suncorp has paid $202 million in home claim payments and finalised 67 per cent of commercial property claims.

Suncorp is in Townsville for the long haul and will continue working to ensure our customers are back into their homes and communities are back to normal no matter how long it takes.
Local Lincraft store Manager, Meryl Swan, said it was good to get back on deck after the flood and Suncorp had played a pivotal role in helping the team get back to business.

"We had 60 centimetres of water. Everything was gone. We've ripped up the floors, rebuilt the walls and restocked. It's a good feeling to be open for business and get back to normal. Without insurance, we would not have jobs today," Ms Swan said.
Suncorp's Customer Support Centre remains fully operational with local teams on hand to answer any customer questions.