A purple light for UNiTE at Brisbane's HQ
---
On Friday 25 November, Suncorp Group, in partnership with Mirvac, lit up its landmark Brisbane headquarters in iridescent purple to commemorate the United Nations International Day for the Elimination of Violence Against Women.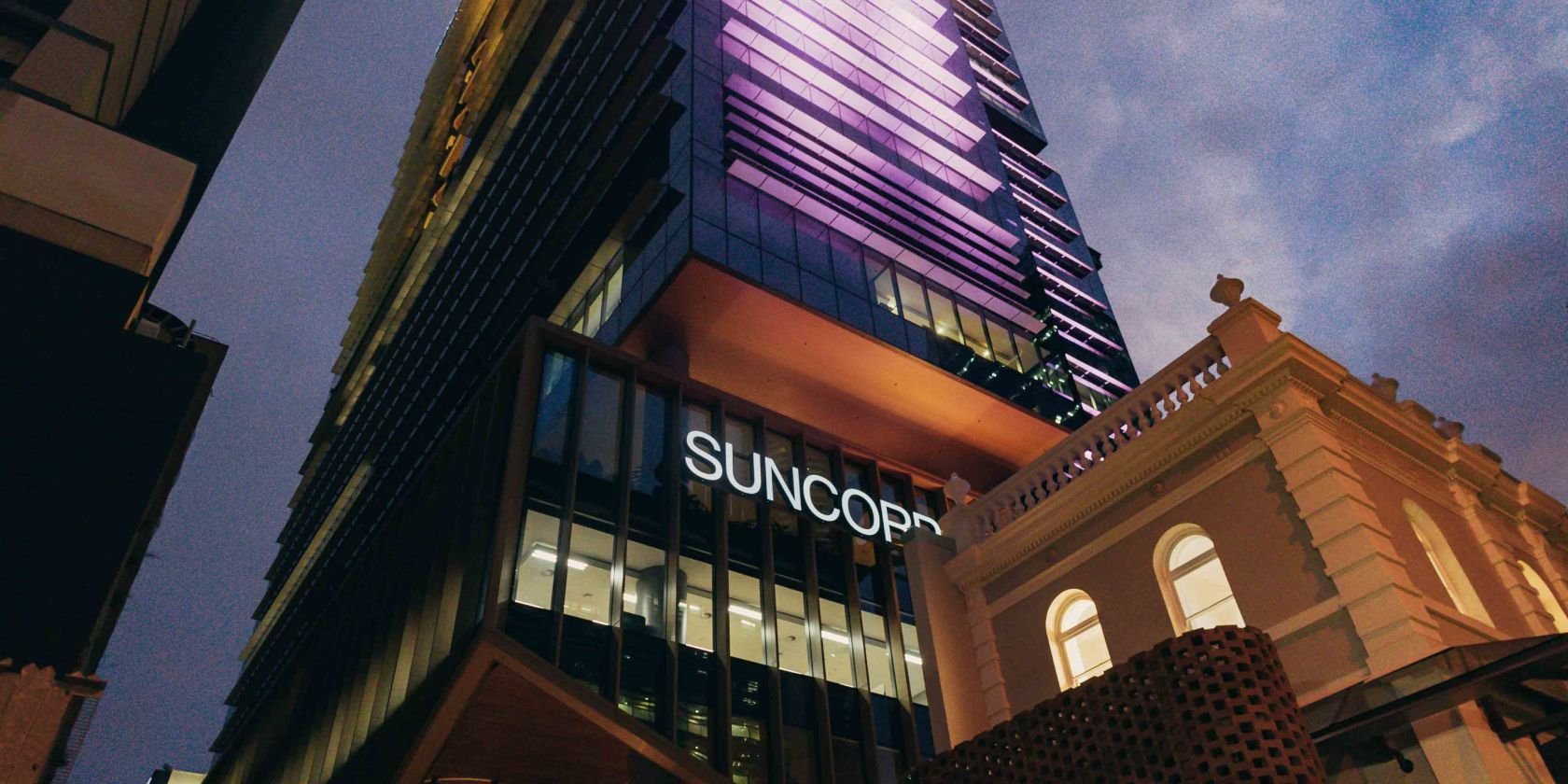 More than 116,000 people were facing potential homelessness in 2020-21 as a result of Domestic and Family Violence. That number accounts for 42% of all clients who present to specialist homeless services in Australia.
Domestic and Family Violence remains an epidemic in Australia, particularly affecting women, and often their children. These families account for a large proportion of victims who are forced to find alternate housing arrangements due to their circumstances.
While relocation services for families affected by DFV exist, very few organisations support the difficult family circumstances that come with leaving abusive environments - like children needing to move schools and purchase all new supplies.
Suncorp Brighter Futures partner, Zephyr Education, is a one-of-its-kind charity enabling positive outcomes for children escaping their violent homes. The charity partners with domestic violence shelters to provide a speedy turnaround for children who've recently relocated and need to return to school. The charity provides these children with all they need to settle in in their new environment, including new uniforms, books, laptops, tablets, backpacks and lunchboxes.
Coinciding with the International Day for the Elimination of Violence against Women, Zephyr worked with Suncorp Group to collect donated lunchboxes for child victims of violence, so far collecting approximately 50 lunchboxes to meet the needs of children returning to school following their relocation.
The holiday season is a particularly tricky time for most charities, in particular those dealing with domestic and family violence.
Co-founder and President of Zephyr Education, Isabella Bevan, says those working with the organisation through the Christmas period need to work thrice as hard just to meet the increased demand.
Isabella Bevan, Co-Founder and President of Zephyr Education

Christmas is our busiest time of year. Zephyr is entirely built on volunteers, who have to triple their efforts over the holiday season. This extra bit of help from Suncorp makes an unbelievable difference to our resources.
The Co-founder and President set up Zephyr Education with her husband, sister and brother-in-law in 2013, on the back of reading about the limited support children receive when returning to school after leaving an abusive home. Isabella made it her aim to turn around the resources needed for child victims of violence within 48 hours of being prompted by their shelter partners.
"Setting a child up with the right resources for school is critical," Ms Bevan explains. "If the children settle in well at their new school, their mothers are less likely to return to an abusive partner."
She explains that being a small charity has its benefits, but with the busyness of Christmas – the extra support received via lunchbox donations has an immeasurable impact.
Every child needs a lunchbox. Some children take a plastic bag for lunch, which of course contributes to them looking different from others.
"Having this lunchbox drive at Suncorp allows us to tailor our support for these children; it allows them to feel that extra bit special by receiving a lunchbox that's 'right' for them," she says.
Brighter Futures is Suncorp's Group-wide employee giving program, enabling employees to support causes and programs important to them.
Zephyr Education is one of Suncorp Group's 14 local charity partnerships. Learn more about our Brighter Futures program.