LUMINOUS returns to Brisbane, lighting up South Bank
---
Brisbane's iconic LUMINOUS Lantern Parade returned to the city, lighting up the riverside at South Bank once again after more than a year of restrictions.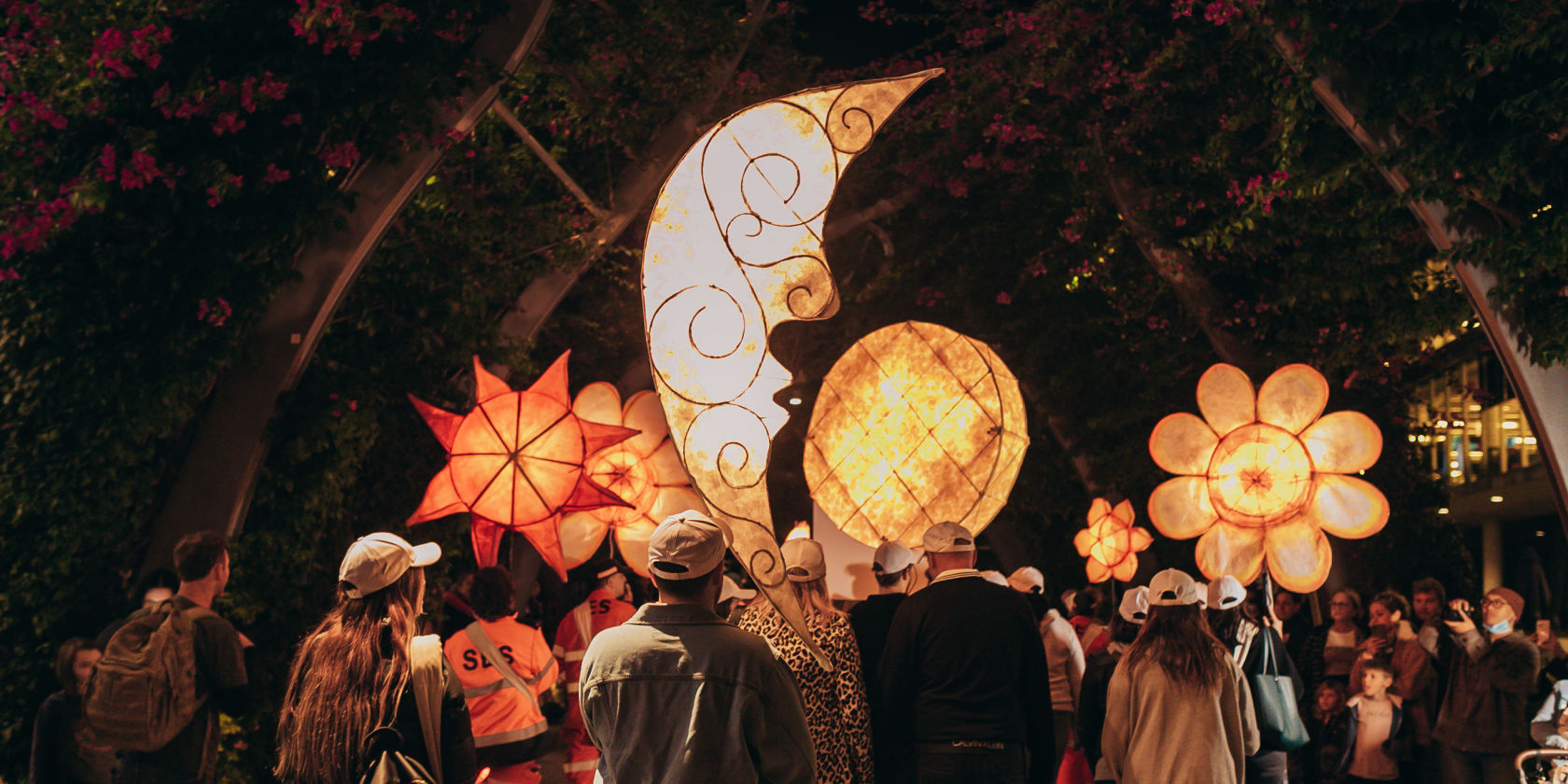 Returning to South Brisbane after more restricted, COVID-safe celebrations in 2020, LUMINOUS Lantern Parade lit up Brisbane's South Bank with its iconic array of paper lanterns. Held annually around Queensland Day celebrations, this festival of light is now in its 14th year, celebrating Queensland's rich cultural diversity and welcoming the state's newest migrants.
As a principal partner of Multicultural Australia, Suncorp has participated in the not-for-profit's annual parade of light for the past four years and was incredibly proud to once again support the 2021 LUMINOUS Lantern Parade.
"We're incredibly proud of our partnership with Multicultural Australia," said Catherina Behan, Suncorp Group Diversity & Inclusion Manager.

Its dedication to uniting the wider community, especially after a difficult 18-months where our communities have been doing it tough, is testament to how important it is to bring people together.
"LUMINOUS has long served as a wonderful way for the Queensland community to come together," said Multicultural Australia CEO, Christine Castley. "It's a celebration of our country's multiculturalism and a way to welcome new Queenslanders, including migrants, refugees, international students, and people seeking asylum."
To mark the occasion, Suncorp staff were joined by another Suncorp community partner, Queensland SES, as they walked the parade, holding lanterns made especially for the event, supporting Suncorp's ongoing partnership with Multicultural Australia.
This year, both our people and QLDSES volunteers walked the LUMINOUS parade, helping celebrate the diverse cultures of our migrant and refugee communities in Queensland. After the challenges of 2020, it's fantastic that we can all come together safely.
Last year's LUMINOUS Lantern Parade was affected by COVID-19 restrictions, and was recreated as REIMAGINED; a combination of virtual and smaller community events. And, while celebrations were still held across the city, this is the first time the event has come together in full force since 2019.
In the spirit of the annual parade, some of the larger lanterns which feature in the parade took to the road, visiting regional centres around Queensland. Toowoomba's Taste of the World Festival and Languages and Cultures Festival were just a few of the cities visited by the festival's famous 'Giant Kookaburra' lantern, bringing communities together from right across the region.
"Events like LUMINOUS are so important in our journey to break down barriers for new Australians and to provide a warm welcome for all," said Multicultural Australia CEO Christine Castley.