Why communities banding together build back better than bricks and mortar
---
A year on from the devastating East Coast Floods of 2022, Disaster Resilience and Recovery Lead at FRRR, Nina O'Brien reflects on how the social fabric of affected communities can be the pillar of difference in how they recover and respond to severe weather events.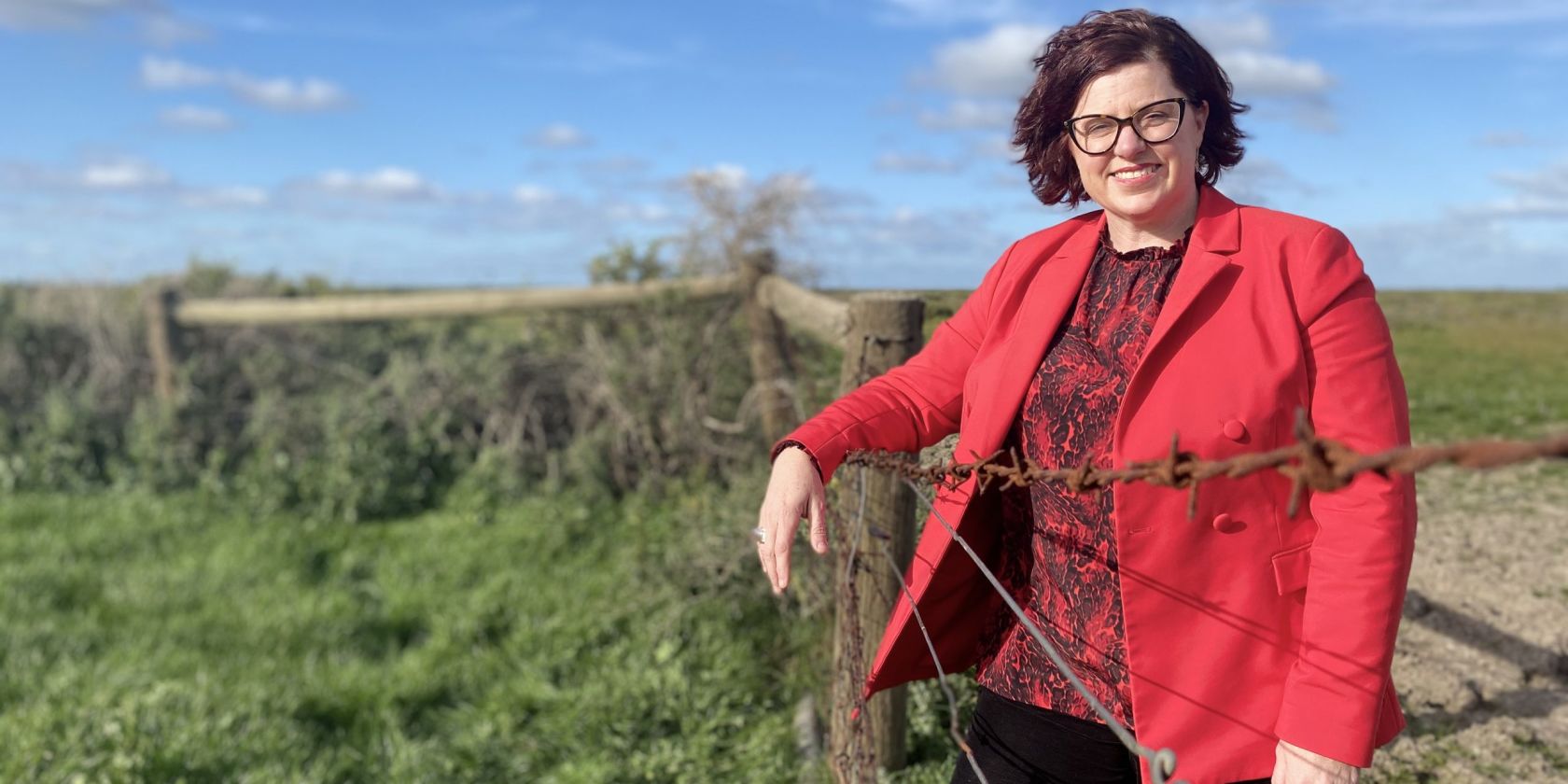 Nina O'Brien is the Disaster, Resilience and Recovery Lead at the Foundation of Rural & Regional Renewal, an organisation that provides funding and capacity-building support for communities who need it, particularly in the wake of natural disasters. Here, she reflects on how community events are often the underrated driver that builds resilience in communities affected by severe weather.
—
The Foundation of Rural & Regional Renewal (FRRR) has been supporting communities affected by severe weather events for more than 20 years. Over that time, my colleagues and I have observed an evolution in the way that communities respond and recover to being hit by storms, floods and bushfires.

In recent years, many communities have been impacted by natural disasters several times over, and often in rapid succession. The imperative to prepare for the next natural disaster is increasing; particularly across the East Coast of Australia where climate-related events are more frequent, less predictable, and often overlaid with other significant community disruptions. This places enormous pressure on Australia's social, economic, environmental and policy systems. Our recent research and feedback from communities strongly indicate that we need approaches that strengthen social capital and create room for innovation and ground-up solutions, which communities can adopt and adapt to better prepare and respond to these events, especially in remote, rural, and regional areas.
FRRR's underpinning principles behind who we fund and what projects we fund, all strongly reference the fundamental approach of 'building back better' and strengthening the capacity and capability of communities to respond, now and into the future. Despite what people assume, this doesn't exclusively refer to infrastructure. FRRR is increasingly considering the likelihood of recurring events, what that recurrence could mean for so many communities, and how investment in preparedness now can pay dividends in the longer term future. While the support for infrastructure and building materials is useful in assisting communities to get back on their feet in the short to medium-term recovery, funders are increasingly looking to invest in opportunities for communities to strengthen longer-term resilience building.
The south-east Queensland and northern NSW floods of 2022 reflect the persistence of severe weather in these frequently hit regions.
Community events, social collaboration, forming connections and information sharing however, is the true meaning of 'building back better'. Events funded by FRRR and run by local community organisations provide a valuable opportunity for people to connect with each other, share experiences, gather information, and connect with services and support in the area. Events also offer an opportunity to address one of the most detrimental impacts of natural disasters: mental health.
According to a survey run by YouGov in partnership with BeyondBlue in 2022, 80 per cent of those surveyed reported they had experienced a natural disaster, and alarmingly, half of all Australians said their mental health had been detrimentally affected by extreme weather events. And it's only predicted to get worse as our now 'disasters' become the new normal in future decades.
Nina O'Brien, Disaster Resilience and Recovery Lead at FRRR

Half of all Australians said their mental health had been detrimentally affected by extreme weather events. And it's only predicted to get worse as our now 'disasters' become the new normal in future decades.
Mental health and how our potential recipients planned to address this was a significant theme for our team in the second round of the recent Rebuilding Futures grants, in partnership with Suncorp and GIO. We have seen firsthand the positive impact that community events can have on mental health, but objectively, we also have the support of extensive research backing up the importance of strengthening social capital. Research conducted by the University of Sydney in partnership with FRRR proves community inclusion activities, networking opportunities and information sharing, among others, has a direct link to improving the sense of resilience felt by communities who had experienced a natural disaster. The wide range of projects that we support cements the importance of listening directly to communities affected by disasters in Australia and trusting the self-determined ways they can recover, and move forward. It's critical to recognise that there is not a one-size-fits-all when it comes to recovery and resilience. With the growing impact of climate change, the knock-on effect of the pandemic and increasing demands on community organisations, there's no doubt that the way we learn to recover from weather events like the 2022 Floods will evolve. It's also clear that support for grassroots organisations needs to increase.
Resilient Lismore, a community organisation dedicated to building back the community of Lismore after the 2022 floods was a recipient of second round FRRR grants.
As we have discussed, the benefit is twofold and backed by significant special reports such as 'Update to the economic costs of natural disasters in Australia Australian Business Roundtable for Disaster Resilience & Safer Communities 2021)' by DeLoitte.
According to the report, "There is the potential for large economic gains from investments to improve Australia's resilience to natural disasters. Targeted investments in both physical (such as infrastructure) and community (such as preparedness programs) resilience measures are predicted to significantly reduce the increasing costs of natural disasters."
That's why our primary focus today is to both to enable community organisations to build their confidence; support the skills required to better prepare; to enable community collaboration and to rebuild small infrastructure in a climate-informed way in the face of future disasters. We hope that with the support of our funding, enabling community events and bringing mental health support to the forefront, we can offer these communities some respite, knowing they're better prepared for whatever the future looks like.