Australia's flood-affected east coast share in $500,000 to rebuild communities
---
The Foundation for Rural & Regional Renewal (FRRR), in partnership with Suncorp Group and GIO has released its second round of grants to not-for-profit and community organisations as part of its Rebuilding Futures program.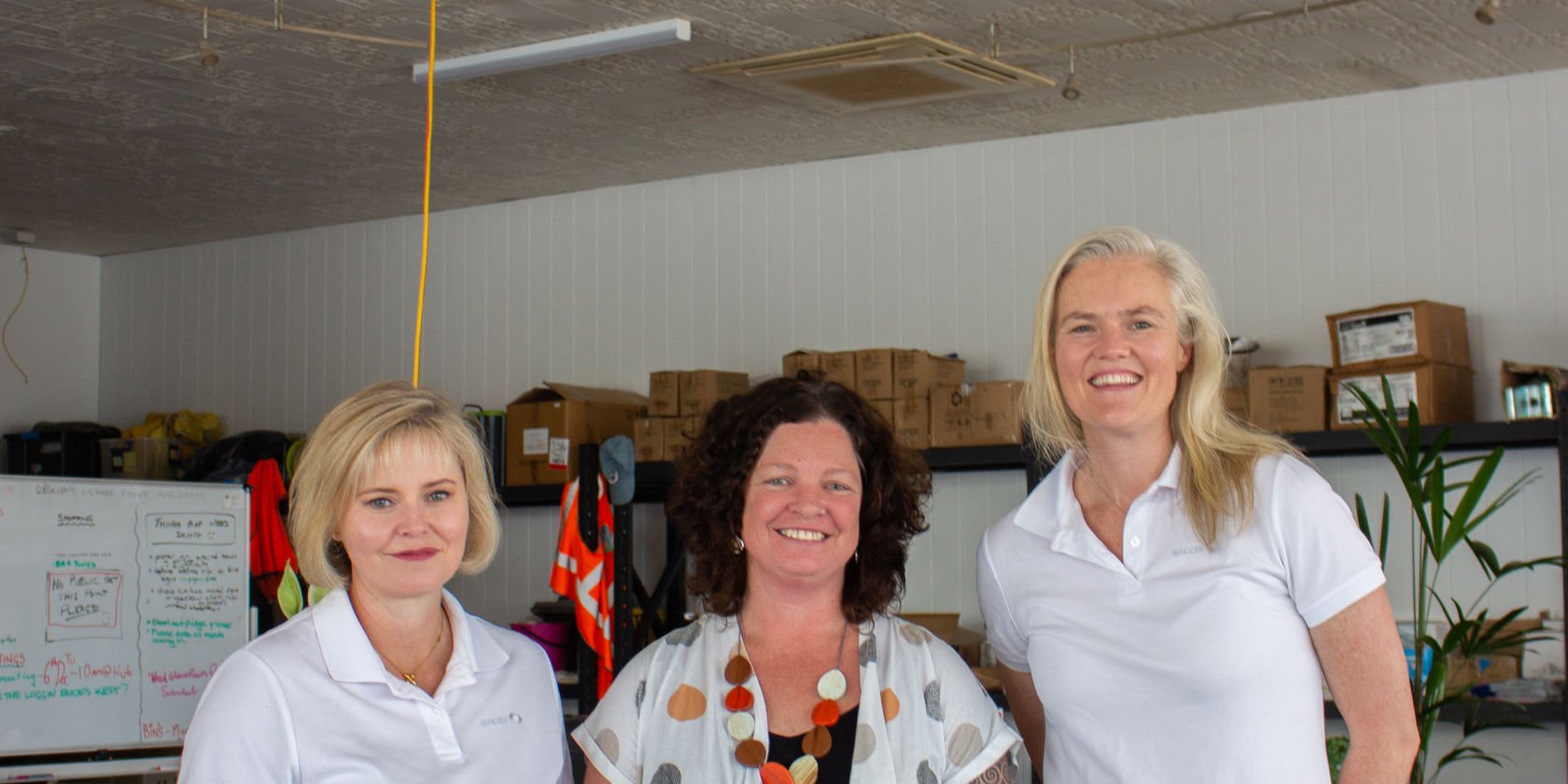 The Foundation for Rural & Regional Renewal (FRRR), in partnership with Suncorp Group and GIO awarded $500,000 to 27 not-for-profit groups and local community organisations to support with the rebuild and recovery from the devastating impact of the 2022 east coast Australia floods.
The grants have been awarded as part of the Rebuilding Futures program and was formed in 2021 with the aim to support flood-affected communities in building resilience to natural disasters.
The grants awarded range from $4,129 to $25,000 and will be used to fund a range of projects from equipping community facilities to be prepared for disaster, to mental health training, community resilience and healing events, food security initiatives, environmental restoration, buying emergency equipment and restoring flood-damaged infrastructure to developing preparedness plans, mental health programs and mentoring initiatives.
Suncorp and FRRR awarded $200,000 in grants in December 2021 to 17 community groups to assist the flood recovery from the March 2021 floods. Both the first and second round of grants awarded to these community groups come from the $1 million pledge that Suncorp Group launched as part of the Rebuilding Futures partnership.
Suncorp Group Head of Disaster Response & Customer Experience, Cath Stewart said the diversity of applications shows the importance of responsive and flexible funding.
"The grant applications we received in this round are all the proof needed to reaffirm community leaders are best placed to understand exactly what the people in their areas need at this moment in time," said Ms Stewart.
"These communities were all impacted by the same natural disaster yet it's very clear that they have diverse needs based on the point that they're at on their road to recovery."

Cath Stewart, Head of Disaster Response & Customer Experience

We are pleased to be able to support a range of initiatives from building organisational capacity and giving locals the opportunity to develop their skills, to investing in life-saving equipment and improving access to services.
Nina O'Brien, Disaster Resilience and Climate Solutions Lead at FRRR, said the grant recipients have shown commitment to the long-term recovery and resilience of their communities.
"People have had their lives turned upside down, yet they're determined to work together to make sure their communities bounce back stronger than ever from the floods. Thanks to the generous support of GIO and Suncorp, we are able to offer the funding that will allow them to address their unique community recovery needs for rebuilding their future and that's exactly what each of the NFPs and community groups receiving funding are on a mission to do.
"Each of these initiatives, whether it be an upgrade to existing community facilities, the renewal of shared social spaces, improved community facilities, the purchase of emergency equipment or mental health support, is a practical response that will support long term recovery, which is exactly what is needed in the areas affected by floods and storms in early 2022.
"Recovery will take many years and every community has different needs and different capacity levels when it comes to tackling the recovery process. That's why it's so crucial that we provide these local groups with the support they need to build back better and design their own path to recovery, when they are ready," said Ms O'Brien.
#Among the projects funded this round are:
---
Resilient Lismore Incorporated, Lismore - Resilient Lismore - community recovery and connection events - $25,000
Wilsons Creek Community Hall Inc, Wilsons Creek - Wilsons Creek Community Hall Solar Storage Battery - $12,240
Surf Life Saving Far North Coast Branch Inc, Byron Bay - Mental Health Training and Support - $9,650
Casino Indoor Stadium Association Inc, Casino - Blue Light Nights - $10,572
Tansey Show Society Incorporated, Tansey - Upgrade facilities at Tansy Show Grounds - $15,000
The Trustee for Top Blokes Foundation, Beaudesert - Building the resilience of vulnerable young men in the Scenic Rim - $25,000
Glastonbury Hall & Recreation Association Inc, Glastonbury - Rebuilding for the Future - Glastonbury Disaster Centre Hub - $25,000
More information on the Rebuilding Futures grant program, including the full list of grant recipients, is available on FRRR's website.