Suncorp continues to proactively engage, support and protect our customers who are experiencing vulnerability.
Key roles, such as that of the Customer Advocate, help to both promote awareness of vulnerability and its impact on customers, as well as identifying what needs to be done within Suncorp to support those at risk.
Matthew Leslie has performed a number of roles across Suncorp and is now our EGM Group Customer Advocate. In an era where the need to support all customers is greater than ever, he takes his busy role seriously.
"There is a great need within our community to ensure that we help our customers when they need it the most. My team partners with many areas across Suncorp to help ensure that our customers who may be experiencing vulnerability have a voice and are supported," Mr Leslie says.
The man who has developed a passion for the customer, says it is the role of his team to explore the opportunities that make banking and insurance easier for the customer.
"There are some big issues impacting our customers and the broader community. Some of the figures are alarming. As employees of Suncorp, we should be really proud of the valuable role we are playing in making a real difference."
*Statistics sourced from the ABS, CSU and Mindframe Media.

of Australians are functionally illiterate (meaning that they do not understand our products)
of Australians are living in financial stress
Australians were born overseas
Australians don't speak English at home
of Australians will experience mental health issues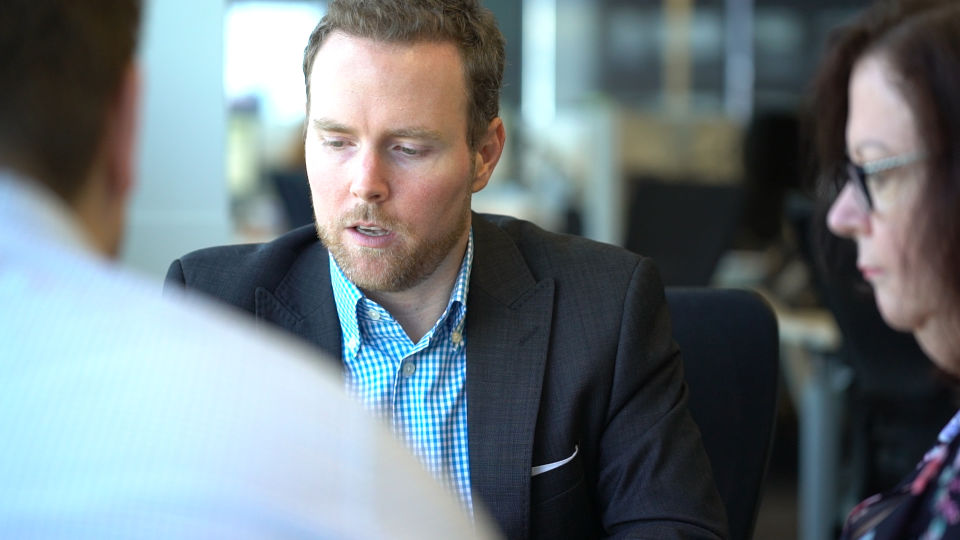 People of Suncorp: Matt Leslie
In an era where the need to support all customers is greater than ever, Suncorp's Customer Advocate Matt Leslie takes his busy role very seriously.