Advocating for fairer customer outcomes – Meet Suncorp's new Customer Advocate
---
Suncorp's new Group Customer Advocate Michelle Bain shares why she's drawn towards protecting customers during times of stress.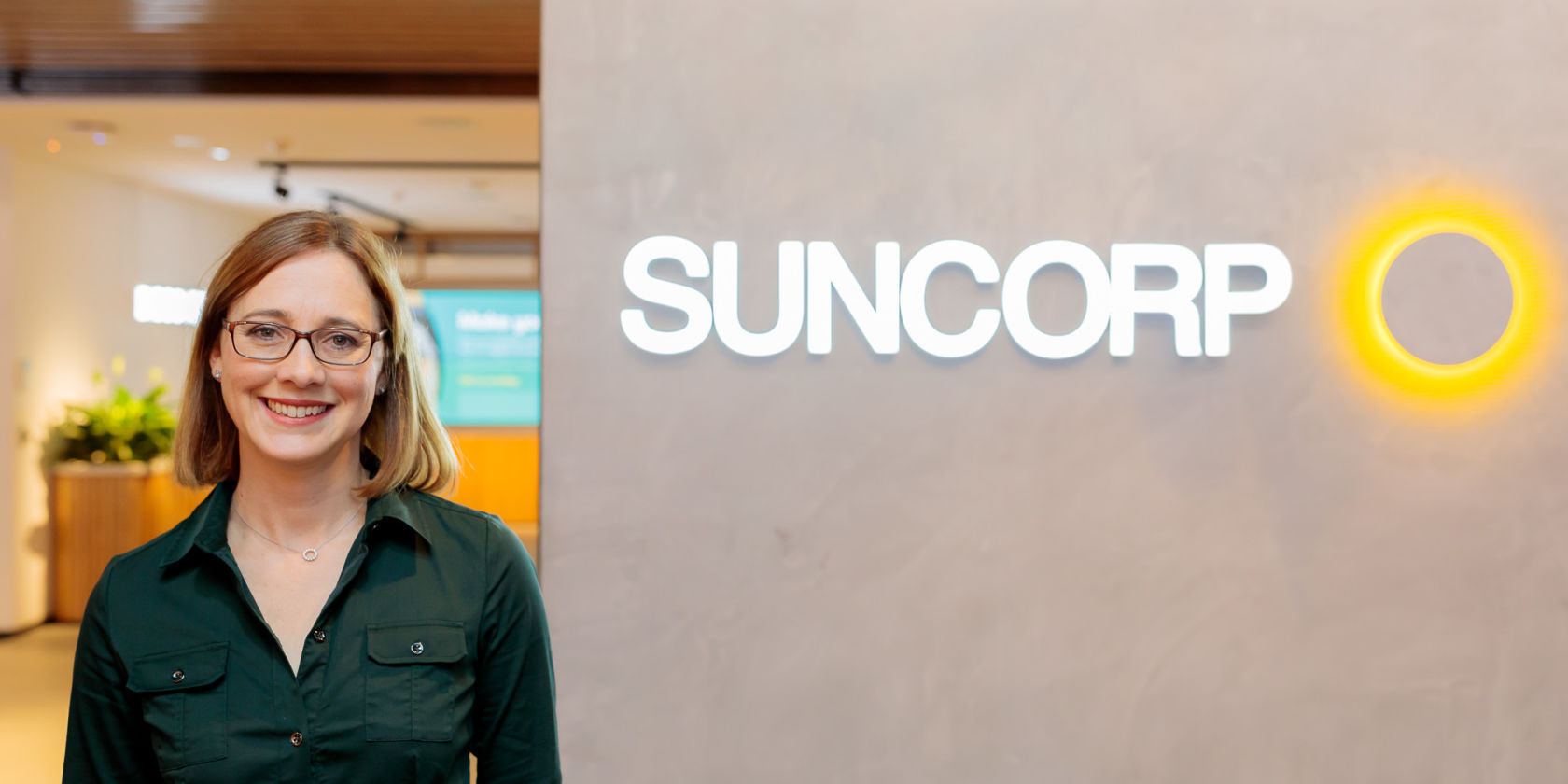 As Suncorp's Group Customer Advocate, Michelle Bain is an independent voice who ensures our customers are heard, understood and treated fairly.
Suncorp first introduced a Customer Advocate in 2017 to ensure we're driving fair and ethical outcomes for our customers. Michelle works closely with our people, our customers and our communities to make sure Suncorp continues to care for our customers during the times they need us the most.
It's a cause that's close to her heart, and has become particularly important this year. Since the start of COVID-19, we have seen more customers present to us in vulnerable circumstances with rising trends of family violence, mental health concerns and financial stress.

"Throughout our lifetime, we all experience significant events and some of these can have a big impact on our circumstances," Ms Bain said.
"Things like adverse weather events, grief or being exposed to a scam can cause some people to experience vulnerability and during those times it can be extremely difficult to navigate life.
• Joined Suncorp in 2003.
• Previous role: Executive General Manager, Compliance & Regulatory Affairs.
• A key member Suncorp's Risk Leadership Team.
• Has performed numerous roles in Legal and Risk.

—

"My role is to ensure our customers have a voice in Suncorp, that we are identifying customers who might be going through some particularly tough times, and that we have the right processes and support in place to get them back on their feet as quickly as possible."
"The past 12 months in particular have seen some extreme circumstances, from devastating and widespread weather events like the bushfires to a global pandemic that's resulted in large job losses, increased mental health issues and many people being isolated from loved ones.
"My role is about making sure we are identifying customers who might be going through some particularly tough times, whether it be due to a vulnerability or an experience they've had with us, and ensuring we have the right processes in place to get them back on their feet as quickly as possible."
With over 20 years' experience in financial services spanning Legal and Risk roles, Ms Bain understands the importance of ensuring the right systems, processes and employee capabilities are in place to protect and support customers.
But it's the firsthand interactions with customers and advocacy groups that drew her to the role.
"Having attended Suncorp's annual Consumer Advocate Day over the past three years, where I've engaged with consumer advocates such as community legal centres, financial counsellors and AFCA, I am aware that the key role we play in safeguarding the financial wellbeing of our customers is also part of a broader ecosystem that is there to support customers, particularly those experiencing vulnerability."
She added: "We acknowledge too that sometimes we don't get it right, so it's really important that we listen to the feedback and cues our customers are giving us through surveys, conversations and their complaints to develop clear insights on what our customers want and need.
"I'll be working across the Group to make sure we continue sharing these insights and collectively driving outcomes that improve the experience of our customers."
Suncorp Chief Risk Officer Fiona Thompson said Ms Bain was the ideal choice for this role.
"In her past roles, Michelle has been passionate about ensuring that we are doing the right thing by our customers and the community at large. She is committed to amplifying the voice for customers by ensuring their best interests are at the centre of the choices we make at Suncorp."
Read more on how Suncorp delivers better customer outcomes
#Australians need support...
---
of Australians will experience mental health issues at some point in their life.
of Australians have been without a permanent place to live at some time in their lives.
migrants are living in Australia.
Australians are living with a disability.
Statistics supplied by the Australian Bureau of Statistics.