Why we wear it purple with pride today, and every day
---
This Wear it Purple Day, our people proudly wear it purple, coming together to show support and solidarity for our LGBTIQ+ community.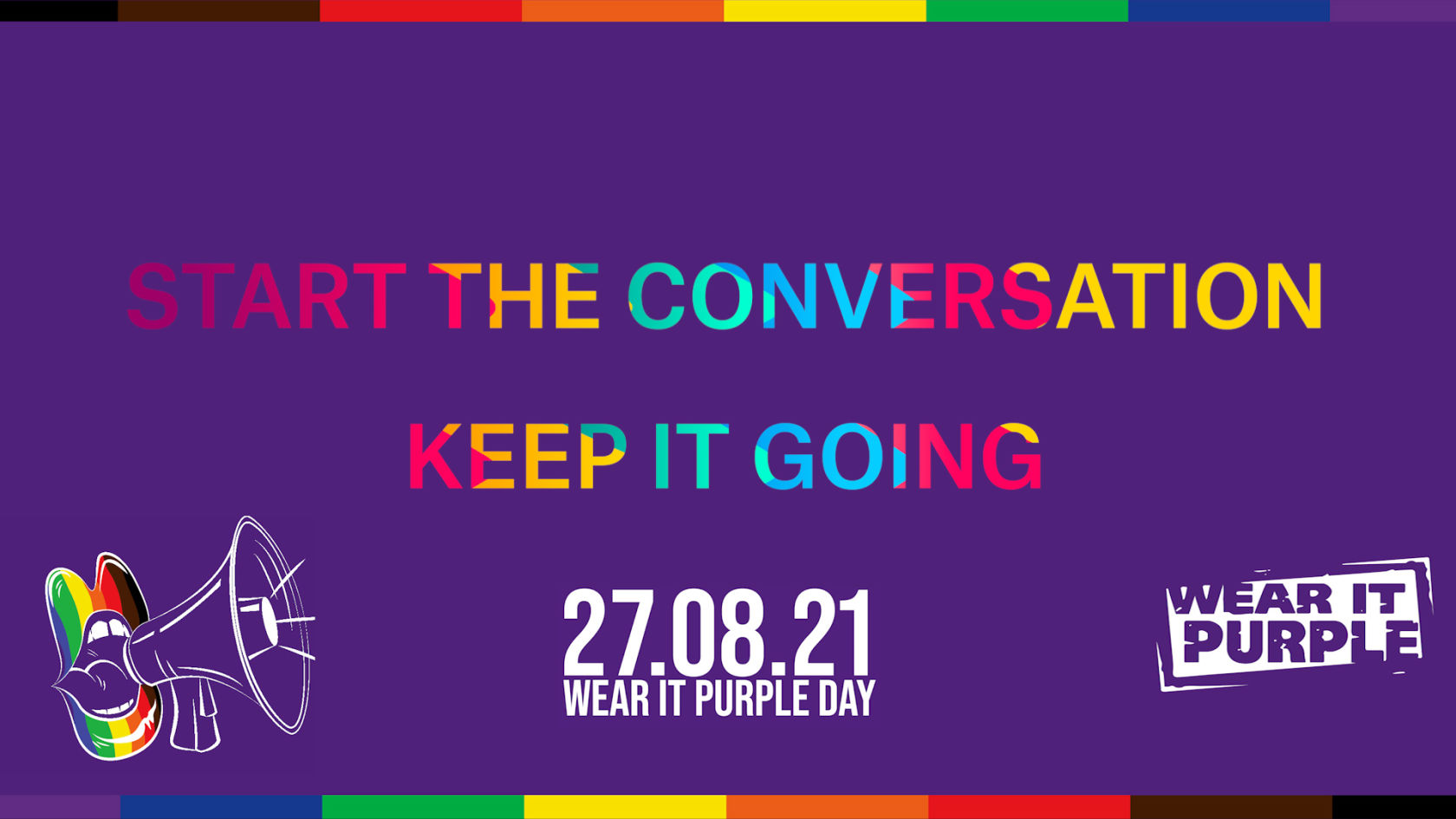 Held annually on the last Friday in August, Wear it Purple Day is a chance for our people and communities to proudly show support for our young LGBTIQ+ community.
Created to foster safe and supportive environments for our rainbow youth, Wear it Purple Day was established in 2010 in response to distressing global reports of young people committing suicide due to bullying and harassment because of their sexual and gender identity.
This year's theme 'start the conversation, keep it going', calls on all Australians to support our young LGBTIQ+ community, not just today, but every day. It highlights the importance of creating a safe environment for necessary, sometimes difficult, conversations on the issues faced by our LGBTIQ+ youth – particularly around sexual orientation and gender identity.
Dade Edwards, Co-Chair of Suncorp's first employee resource group Amplify*, says this Friday is a chance for all employees to show our LGBTIQ+ community they are accepted, supported, and celebrated at Suncorp.
"Many of us in the LGBTIQ+ communities have had to do some serious thinking about who we are, where we fit, and what our families, and society, expect from us," he says. "If you feel unsafe because of your sexual or gender identity, you're safe here, you're safe now, and I see you."
To support people of diverse sexual orientations and gender identity, a good place to start might be to reflect on how those things shape you. If we can each understand ourselves and each other better, maybe we can be kinder to each other.
At Suncorp we believe we all have a role to play, either as an ally or member of the LGBTQI+ community, to help create a safe space to talk about important issues individuals face on a daily basis. Everyone has the right to bring their whole selves to work, and our strong culture of celebrating diversity and inclusivity is something Group CEO Steve Johnston has long advocated for.
"A diverse and inclusive culture is crucial in enabling our people to be themselves, to be comfortable with who they are, and to feel safe, secure, and supported in the workplace," Mr. Johnston says.
"It's a reality that COVID-19 has impacted our lives in so many ways, cutting us off from our family, our friends, and our allies."
Now, it's more important than ever to communicate with one another, to reach out to those doing it tough, and most importantly, to celebrate diversity and inclusion for all. Today, I'm wearing purple with pride, to lend my support to the LGBTIQ+ community.
AMPLIFY
*Created by our people, for our people, Suncorp's staff resource group, Amplify, exists to support our people with diverse orientation, gender identity, expression and sex characteristics, and their allies.
Wear it Purple
For more information on how to support the LGBTIQ+ community, or to donate, visit the Wear it Purple website.