2022 floods: "They did not think the water would come as high as it did"
---
Suncorp claims specialist Danielle Mackenzie shares her experiences helping flood-affected customers in south-east Queensland and in Lismore.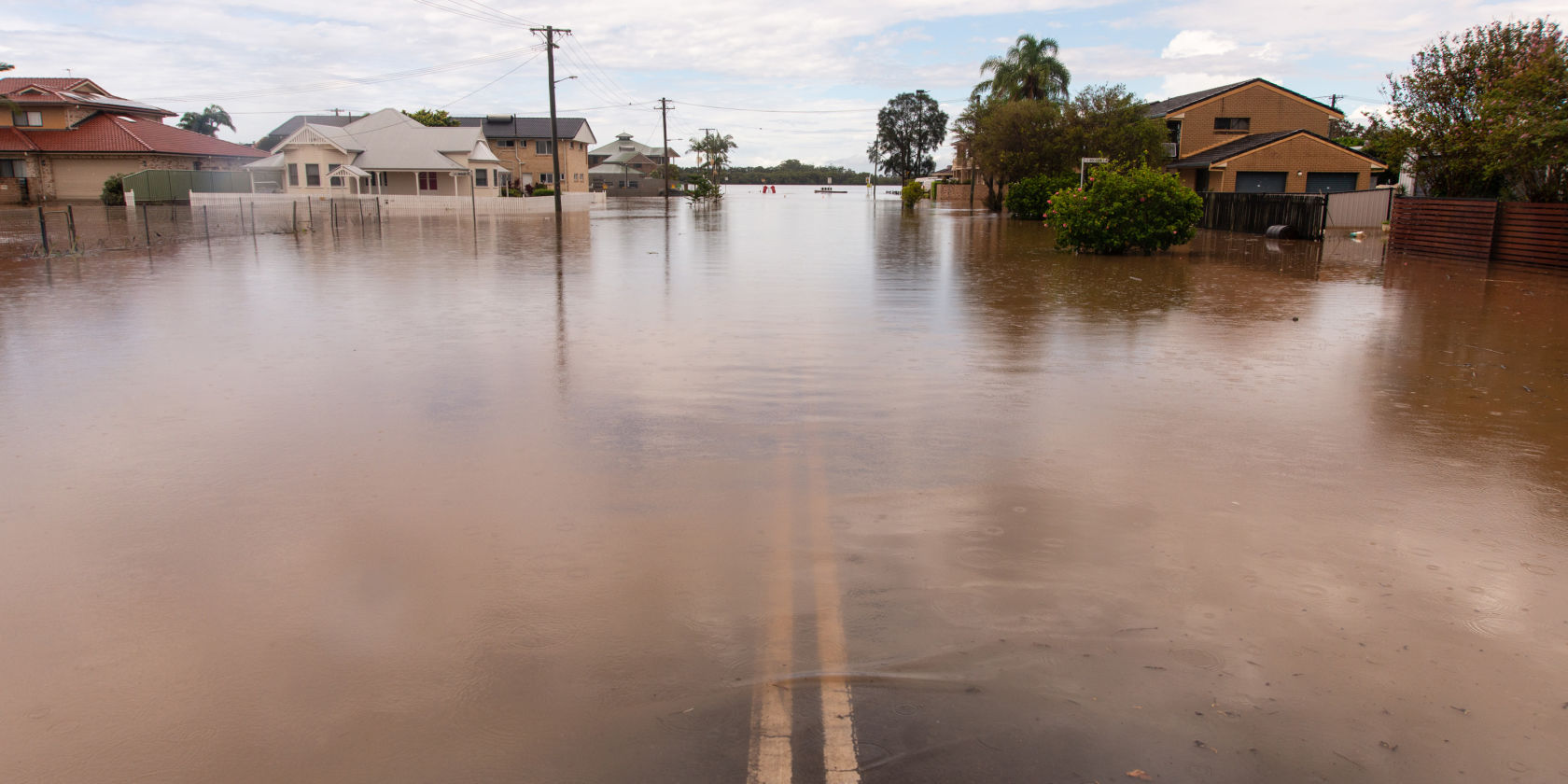 As a Suncorp Claims Specialist, Danielle Mackenzie is there to support customers during some of the hardest moments of their lives. While she is usually based in Townsville, this is the first time she has been deployed as part of Suncorp's mobile Customer Support Teams to help communities on the ground following a severe weather event. As she tells, being surrounded by a supportive team is helping her be there for her customers during this difficult time.
I was watching the news, and I knew this rain was going to be bad, so I was expecting the call when it came. I knew they were going to need people on the ground and I was ready to help.
With only 2.5 hours notice, I had my bags packed and I was boarding a plane from Townsville to Brisbane. I'm not even sure how I made it on time. This is my first deployment, so I was feeling a bit nervous.
It was 9:30pm by the time I arrived. The first thing I did was lay out my new uniform so I was ready for the next day.
This morning we have set up at the Beenleigh PCYC and I have been learning the ropes from some of the more experienced Customer Support Team members who have seen weather events like this before. It's been amazing seeing all of the different teams here and services available, ready to support people.
Today, I travelled with two other women to set up our customer support hub in Lismore, now that it's safe for us to go in. We're based at the Southern Cross University, which is also being used as an evacuation centre. It's very busy here, and heartbreaking.
Driving through the town, it was the first opportunity we had to see the direct impact this event has caused. I just feel devastated seeing the town.
I am so proud and honoured to be a part of such a hands on and supportive team, supporting our customers in their most vulnerable times of need.
Pictured: Danielle (centre) in Lismore with fellow customer support team members Rae Mitchell and Hayley Wallace.
Day six at the Lismore hub and we have started to see some repeat customers. I love that they have the ability to come into the hub, knowing we are there and knowing we can get some things done for them.
There's a common thread to the stories. They did not think the water would come as high as it did. They didn't think the second floor of their high set home would be inundated. It never gets any less devastating hearing their stories.
Many of the people who I looked after had not realised they had flood cover, and when I was able to reassure them that they are covered, I saw their eyes swell and their heads drop from sheer relief.
It was good to see about half of the donated linen leave the centre today and we are still seeing many donations brought in for those in need.
Oh, and today I also had the pleasure of meeting Red! A five-week-old German Shepherd foster puppy, on his way to his new foster home. He came into the hub, which is animal friendly, with his owner and gave everyone the boost in spirits that we all needed. He was a little ball of energy who is still too young to work out how to walk up stairs.
Two weeks later and my first deployment has come to an end. There's nothing quite like sitting face to face with our customers: pointing them in the right direction; helping them; reassuring them; simply being there for them.
I have shed tears and I have borrowed many tissues. But the people of Lismore and south-east Queensland are resilient, and there are many services to get them back up on their feet.
This event has been absolutely devastating, but we will rebuild and we will go on. I could not be prouder to have been a part of it.
Pictured: Top picture taken in Lismore by Suncorp photographer. All other photos are Danielle's own.

Join Suncorp and help our communities rebuild