Weathering the storm – is lack of trust leaving Australians exposed?
---
Disengagement and underinsurance: industry's challenge to address the Royal Commission's unintended consequences.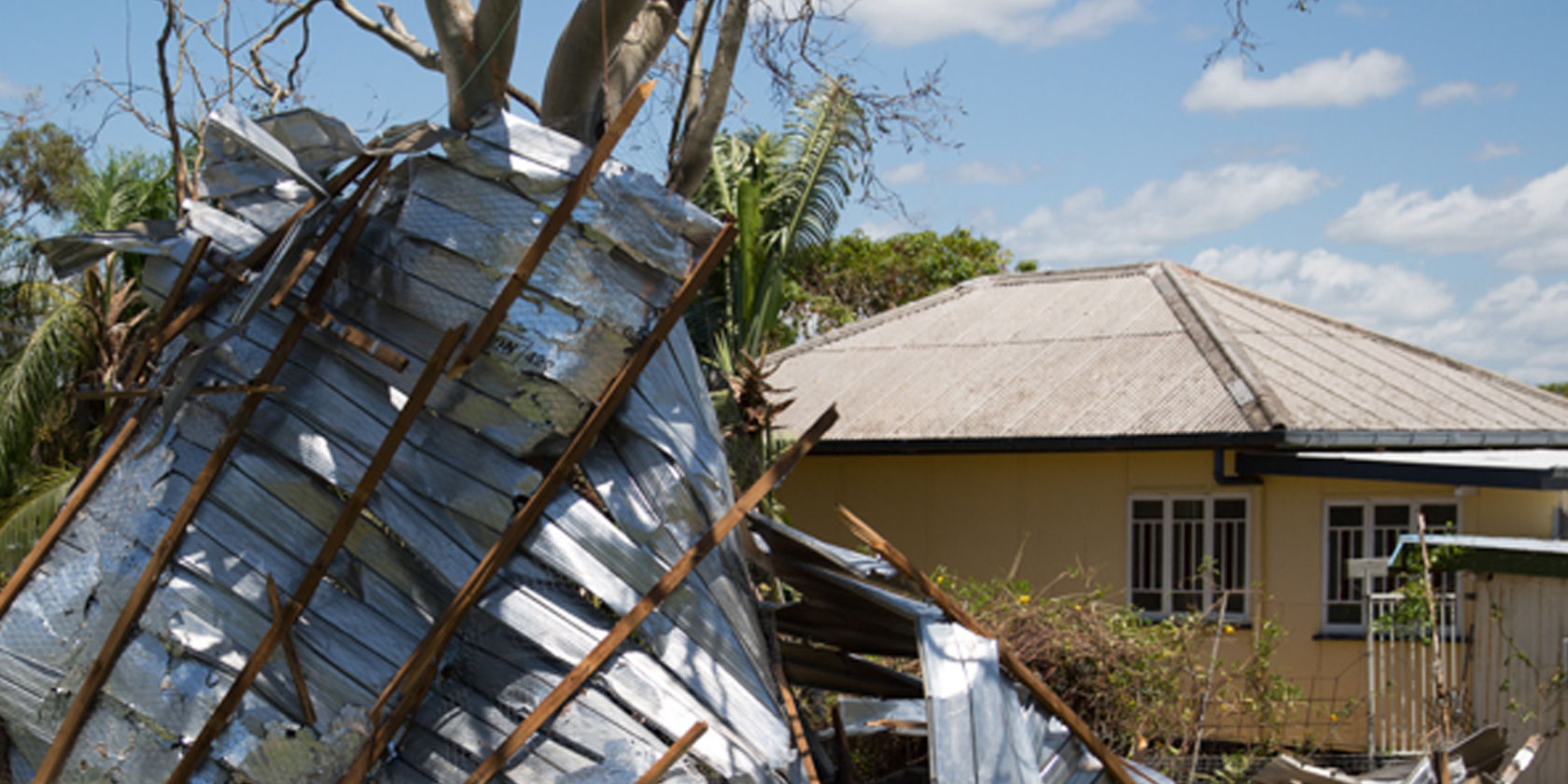 In December more than 100,000 Australians were hit with over $900 million in damage from just three natural disasters. Melbourne was inundated by flash flooding, Sydney pummelled by hail and central Queensland burned under extreme bushfires – and we're only half way through the peak disaster season.
So as thousands of our team members work tirelessly to help get our customers back home, on the road or operating their businesses again, our core purpose to be helping people when they need it most couldn't be more in focus.
However, we know there are times when the industry doesn't always get it right and last year's Royal Commission was a stark reminder that we can and should always do things better, and must learn from our mistakes. This has, naturally, tarnished trust in insurance.
As we await Commissioner Kenneth Hayne AC QC's final report and recommendations we need to consider the complex cultural issues driving mistrust in the sector, and the way we want to conduct our business.
But this isn't a simple task. The challenge we collectively face is how we, and our policymakers, deliver on the need for reforms that better reflect community expectations, while also maintaining the integrity of an insurance system that delivers significant economic and social benefits each year.
Or put simply, one of the unintended consequences of the public losing trust in insurance is that more Australians may be left unprotected when they need it most.
The Victorian Government already estimates one in two don't have insurance, or don't have enough to cover the costs of replacing home and household possessions that are damaged by fire, storm, flood and other emergencies.
With that in mind, it is vital that we understand the value insurance brings to individuals and their communities, particularly the critical role it plays in helping to stabilise economies following a natural disaster and in supporting consumers to get back on their feet.
When Cyclone Debbie hit Queensland and northern New South Wales in early 2017, the economic impact was estimated to be a $7 billion reduction in GDP. For the Whitsundays, its 2017 [GDP/GRP] reduced by more than 60 per cent. The Whitsundays are still on the road to recovery, with an additional $1.9 billion expected to have been added to GDP in 2018.
Insurance boosted the regional economies affected by Cyclone Debbie by more than $2.7 billion, with money injected through claim settlements and rebuilding of homes and businesses flowing throughout the region, creating demand for local trades, accommodation, raw materials and other essential services.
Strikingly, without insurance the Whitsundays could have experienced up to a permanent 23 per cent loss in [GDP/GRP], changing the community forever.
These are big numbers and undoubtedly have a big impact on so many communities across our country. But ultimately, no numbers can come close to reflecting the devastation these natural catastrophes have on people. Everyday Australians who may have lost everything, have faced terrifying conditions and may even have lost loved ones.
As insurers, we don't take lightly the responsibility we have for being there to support these people when they are hurting.
However, despite the best intentions, people can be left confused and angry when they need to make a claim. This is made worse when they need to deal with a new person every time they call their insurer.
In response, Suncorp now gives customers, who have suffered medium and large-scale building losses, a dedicated client manager to case manage their claims. This will further improve our communication and transparency, deliver the service people expect and give them peace of mind.
We must better serve our customers by designing products that people understand and can easily compare. And more than anything, we must be there for the most vulnerable members of our community, by having skilled staff, trained to listen to the signs, hear a customer's concerns and able to provide a solution that suits their needs.
The industry will take a major step forward later this year when a new code of practice, designed to better reflect community expectations, comes into effect. The challenge will be for all insurers to live up to the spirit, and not just the letter, of the new code.
At this pivotal point for our industry, we must rebuild trust, demonstrate our value and always, deliver on the promise. Because if we don't, we not only risk losing our license to operate but will let our customers and communities down.