SES and Suncorp – one team member shares how she supports both
---
Suncorp is now the Principal Community Partner of the Queensland State Emergency Service (Qld SES). We sat down with Jacqui Schloman – a Suncorp team member and Qld SES volunteer – to discuss how she serves her community by supporting both.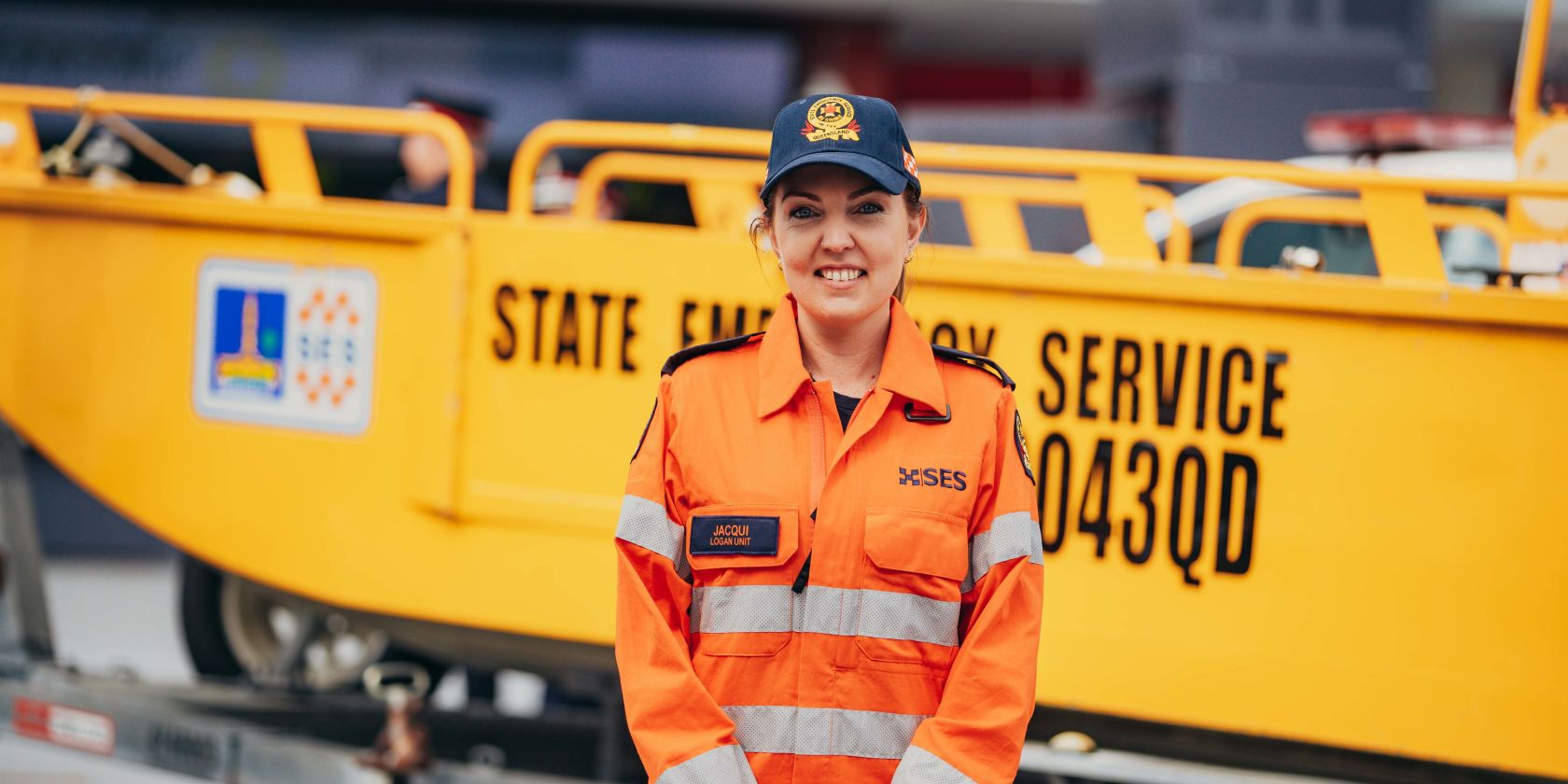 It isn't every day you look out of your back window and see a SES rescue boat sailing through a grazing paddock.
It certainly caught Jacqui Schloman's attention, who was working for Suncorp from her Logan home during the 2017 flooding that followed Tropical Cyclone Debbie in Queensland.

"I was working from home at the time and through my window I saw an SES flood boat venture into what used to be a grazing area, but was now part of the Logan River," she recalled.
"I became overwhelmed with a sense of gratitude for these people who were working so hard and in such tough conditions to support their community, and I wanted to say thanks. So I went and delivered some doughnuts to the SES volunteers based at the bottom of my street and I started talking with one of the volunteers.
"That night I looked into becoming a volunteer myself. I signed up to the next recruit course and haven't looked back!"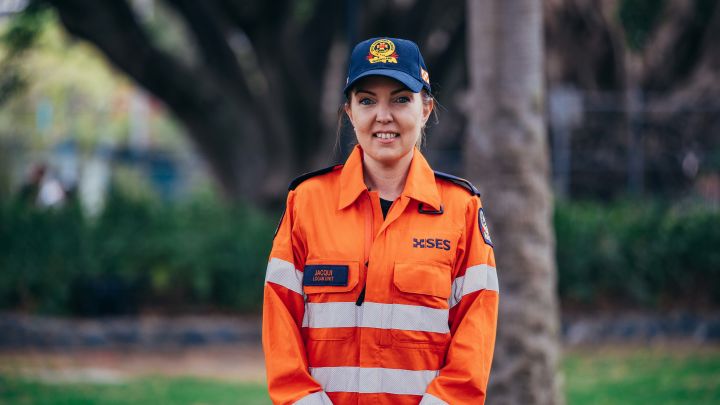 Meet Jacqui
—
Suncorp role: Suncorp Value Specialist
Time with Suncorp: 4.5 years
Region: Carindale Hub
SES Role: Community member/volunteer
Region: South East Region – Logan Unit (Beenleigh Group)
Time with SES: 1.5 years
Since then, she has volunteered during the Canungra fires in 2019, the Boonah bushfires in 2019 and, more recently, helped with Queensland's response to COVID-19.
"My role now includes 'SES staging' – meaning I am responsible for knowing where our members are at any one time, what jobs they are going out on and what vehicles and other SES assets we have available for deployment," Jacqui said.
"It is a very demanding role, but it ensures that we get our people and equipment to the places it is needed the most."

Jacqui said that while she signed up to help her community, she's discovered that she's personally gained so much confidence from her training.
"I have this incredible new skillset, and a new 'orange family' (other SES employees, members and volunteers).
"I've also been able to translate these skills into my role here with Suncorp, so while I have definitely provided support and comfort to my local community and those affected by events, I've also benefitted a lot from joining the SES and I'm incredibly grateful for that opportunity."
Jacqui said she hadn't found it too difficult to balance her work commitments with her commitments to the SES.
"Suncorp has provided me with time off for deployments and training, and now with the new volunteer leave scheme, which was announced after last year's horrific bushfires, I know that when disaster strikes, I have the full support of the business to go out and help.
"Suncorp has always had the customer at the forefront and great customer service and care during the moments that matter is what we strive to achieve. Likewise, the SES is about helping our community when they need us the most – so essentially, both organisations aim to put the customer first and ensure they are supported when impacted by a crisis or event.
"Basically, I think the partnership is fantastic."