Living our purpose: How caring for others drives Suncorp's Chief Economist
---
A long and distinguished career involving stints with the Organisation for Economic Co-operation and Development (OECD) and Federal Treasury, has inspired Suncorp Economist Paul Brennan to work to make the world a better place for younger generations.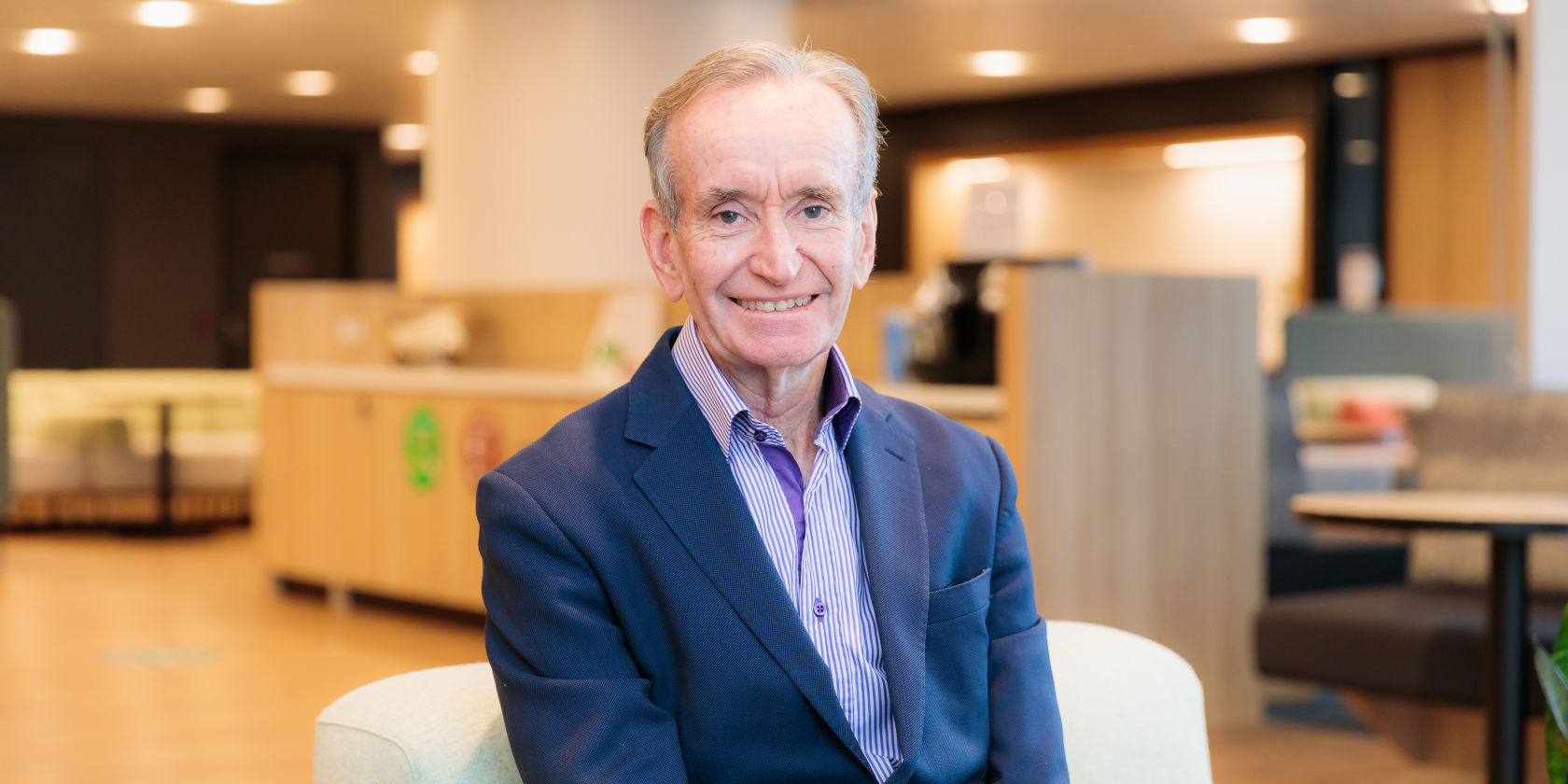 He's one of Australia's brightest economic minds but even Senior Suncorp Economist Paul Brennan wasn't immune to the inevitable challenges that emerged while suddenly working from home.
Paul had only been in his role at Suncorp for two days in March 2020, when Australia was plunged into a COVID-19 lockdown.
The next few months became an extremely busy time.

"There was an incredible demand for views on what COVID-19 meant for markets and the economy," he said.
I've worked through a number of recessions in the Australian economy but this one was the monster of all.
Paul Brennan joined Suncorp after 23 years at Citigroup and roles with the Reserve Bank of Australia, Federal Treasury and the OECD in Paris in the mid-1980s.
"That was when the economy was coming out of a very deep recession, probably the deepest global recession since World War II," Brennan remembers. "Of course, that has now been massively surpassed by this pandemic.
"At the time there was a lot of discussion about how global economies could coordinate their policy responses but there was no internet and Australia felt a lot further away then, communication was much slower," he said.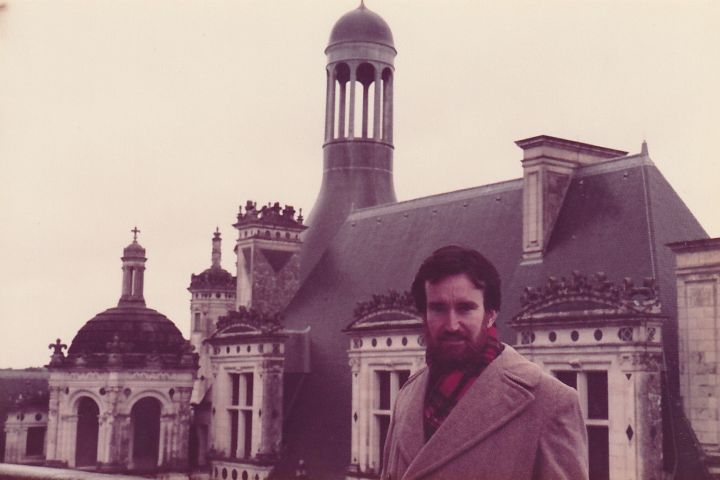 Paul in the Loire Valley, 1984
It was a friendship struck in Paris, with fellow economist Dr Adrian Blundell-Wignall, that inspired Paul's work with youth mental health.
"I had some good friends I met at the OECD in Paris. They came back to Australia at a similar time to me and we both had young children at the same time," said Paul.
Years later though, in 2004, a tragic event occurred. Dr Blundell-Wignall's daughter took her own life.
Her name was Anika. She was an excellent student who won prizes for science. She had a close supportive family and was studying for her High School Certificate. Anika also wrote poems about her battle with depression.
"Adrian wanted to do something that would give her a legacy and help prevent this from happening to other young kids," said Paul.
Dr Blundell-Wignall established the Anika Foundation; to raise funds to sponsor research into adolescent depression and suicide. He asked Paul Brennan to be on the Board of the foundation with other close friends, including the then Governor of the Reserve Bank, Glenn Stevens.

"Through our generous sponsors, we've been able to fund scholarships for teachers, who are really at the coalface of interacting with kids, to go overseas. They study best practice in identifying children at risk and supporting them," said Paul.

"We're also funding PhD scholarships to advance research into the management and prevention of adolescent depression."

The Anika Foundation also works in partnership with Departments of Education in New South Wales and Western Australia and the Black Dog Institute.

"It's a very pressing issue and I think most people are deeply touched by it in very personal ways, either through family or friends who have experienced this. It is very much a lifetime commitment from the Board," said Paul.
Paul Brennan acknowledges the COVID-19 pandemic has made life even more challenging for young people. "Unemployment rates for youth have risen much more than what it has for the general population and that's created a lot of concern," he said.
"There's another set of concerning statistics, which is the number of calls to services like Kids Helpline. Those numbers during the pandemic were off the scale, which does suggest that kids are feeling disconnected and that's very worrying.
"Hopefully this year is going to be different to last year and there are already positive signs," said Paul.
"Employment has been picking up and underemployment has been falling quickly as well, which is a good sign, particularly for younger people. I think businesses and the Federal Government are more aware of these challenges than in previous downturns and can provide more targeted support programs."
"The recovery is not going to be synchronized across all sectors, tourism and hospitality for example were badly affected and they employ a lot of young people," he said.
"I do sympathise with young people who were unable to go overseas for their gap year, it is a missed opportunity for many."
As we begin to emerge through to the other side of the COVID-19 pandemic, Paul Brennan believes there is another, even bigger global challenge ahead of us, climate change. "As a human race we can't take our existence for granted," he said.
Brennan is confident we have learnt many lessons from 2020. "There was an incredible community response to the pandemic," he said.
"I think there has been wider recognition that the community has to step up and support those less fortunate. I think we can take a lot of confidence from that because we're going to be living with the legacy of this pandemic for a long, long time."
If you or anyone you know needs help contact:
LIFELINE (AUS) – 13 11 14
LIFELINE (NZ) - 0800 LIFELINE