New Head of Legal on leading and homeschooling during COVID-19
---
As New Zealand headed towards lockdown, Suncorp Executive Manager for Corporate Legal in New Zealand, Annette Quesado, stepped up to cover two new roles: the vacant Head of Legal role, and the role of school teacher.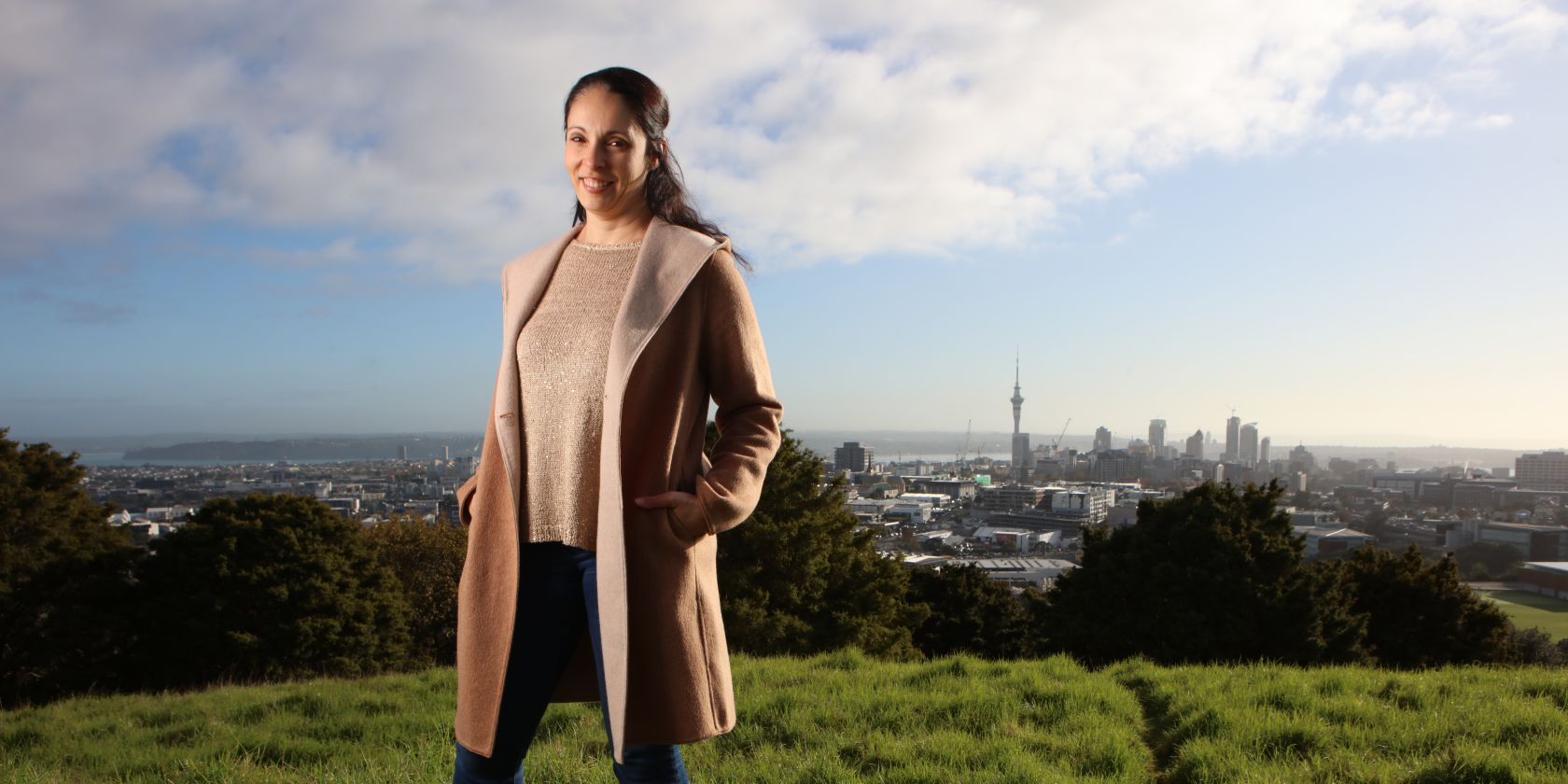 Like many other parents at Suncorp, Annette has recently been working from home and home-schooling her two school-aged children – Catalina (eight) and Lucia (seven). Then there's four-year old James.
As any parent will agree, juggling work and home life is no easy feat – especially mixing it together in one house and navigating a challenging new role all in one.
However, Annette rose to the challenge and has now been permanently appointed as Suncorp New Zealand's Head of Legal.
Here, she discusses her new role, adjusting to COVID-19 life, and flexible working.
Have you always lived in New Zealand?
I was born and raised in Melbourne by my 'very Australian' Portuguese parents, who immigrated from Portugal when they were teenagers. In 2006, I left Australia to live and work in France and the UK, where I met my Kiwi husband Rowan, and we ultimately moved to New Zealand ten years ago.
What do you bring to your new role as Head of Legal?
I have been a lawyer for a few years now and have a very broad range of experience, but I primarily see myself as a leader. I'm passionate about the culture we work in, developing talent, looking to the future and seeing how the team can add value in new ways and build its profile. A high calibre in-house legal team is a real asset to a business, and Suncorp New Zealand is lucky to have one.
What excites you most about your new role?
For me I love the strategic part of my role and having more of a global view of how the Legal team operates in the business. I'm excited about the opportunity to bring in some new ideas and understand how our team can add further value and contribute to the success of the business.
Being the parent of three small kids...I could have easily fallen into that category of putting my career on hold. But with our flexible work options, I never expected my career to progress the way it has at this stage in my life.

Annette Quesado, Suncorp New Zealand Head of Legal
Can you tell us a little more about what your team does?
Our team isn't just a 'mini law firm' within a corporate organisation; we're really embedded in the business and we're able to mould solutions based on what the business is setting out to achieve. Day to day we can be doing anything from claims response, policy wording, corporate transactions and projects – anything that requires some legal input.
How is your team going during COVID-19 life and how would you like our way of working to change going forward?
Prior to COVID-19, most of our team were working from home at least once a week. So the transition to this new way of working for us hasn't been too difficult.
There have, of course, been challenges with working remotely. We have had to tread new waters – the Courts, for example, have had to adapt to this new way of working, and it is quite a different experience working on a mediation via Skype. However, this experience shows we can still manage these challenges from our home if need be. I hope we see more remote working going forward.
What do you love most about Suncorp?
Quite a few things! I love the people. Coming from a background of working in law firms, I love working with so many people in different roles across our business and getting daily insights into what they do.
I really enjoy the variety in my role and that our team touches on absolutely every part of the business. And my team is brilliant – smart and dedicated, they genuinely care for the business and for each other. Working remotely has only enhanced that connection.
One of the greatest things about Suncorp is its flexibility and ways of working. Being the parent of three small kids with a husband who has an intense career, I could have easily fallen into that category of putting my career on hold while I got through this crazy part of my life. But I have been able to benefit from so many of our flexible work options and still be there for my family. I never expected my career to progress the way it has at this stage in my life, and our flexible working has really enabled me to do that.