Our People | Kate Johns
---
Mirroring the fast-paced environment of banking real estate, Kate's personal life juggling motherhood and being a foster parent is as rewarding, as it is busy.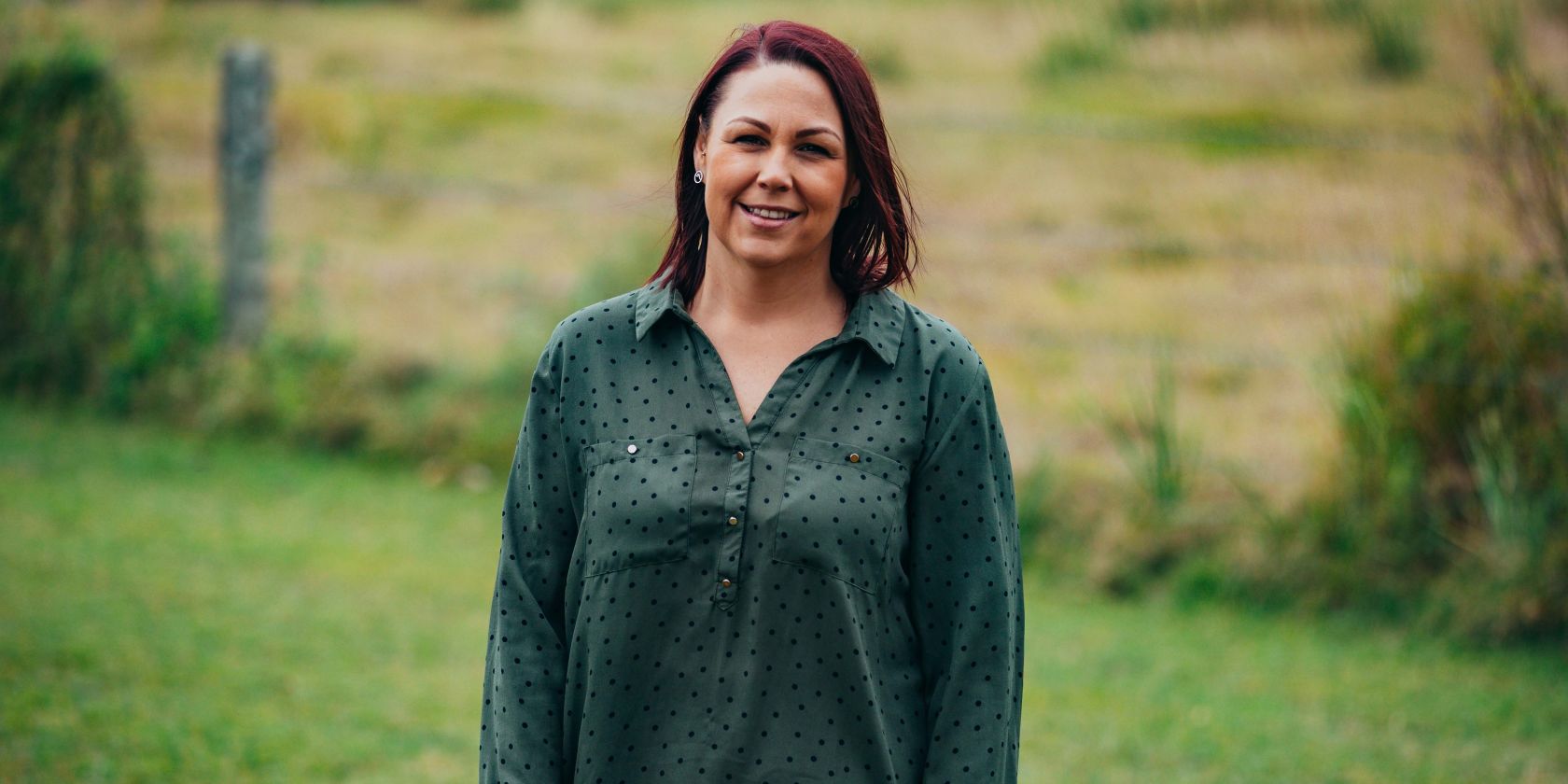 Kate Johns plays an important role within Suncorp Bank, making sure our stores are best geared for the future and meeting customer needs; whether that's through relocations or refurbishments. But when she's not working on matching the needs of Suncorp's customers and people to the store network, she's a mum to Tarlow and wife to Keita, who also works at Suncorp.
"I am stores born and bred – starting out as a teller, it's been so beneficial in my roles at Suncorp. Doing what I do now, I feel like I can provide really useful advice and make informed decisions, because I've been there and done that and, I understand the consequences to our people and our customers," Kate said.
"I'm kind of like air traffic control between Suncorp's real estate team and our stores team and that coordination role seems to be a bit of a theme in my life!"
Kate finds her work rewarding, loves the fast pace, and the fact no two days are the same, and her life outside of work mirrors these elements, because in addition to being a wife and mum to a boisterous two-year old, Kate and Keita are also foster parents to twin five-year olds and a six-year old.
"Fostering was how Keita and I actually bonded when we first met. Keita had previously done kinship care, where you look after a family member, and getting into foster care was something I had always been interested in," said Kate.
"I was lucky enough to have a great upbringing, but I always knew that when I was financially and emotionally in the right place that fostering was something I wanted to do. And then I met Keita who'd already done it. It was a match made in heaven!
"There are so many kids, even in our own neighbourhoods, who are in desperate need of care. In fact, since COVID-19 hit there has been a 30 per cent increase in the number of children that require fostering, so I'm so pleased we're in a position where we can help."
Starting the fostering journey wasn't quick, but Kate said doing it right was important to her and Keita, so they committed to doing additional training and working with other carers to best prepare themselves.
"The process is a long one! For us it took about a year and a half, but so it should. Fostering isn't something to take lightly or something to just jump into," Kate said.
"Keita and I really wanted to do it right, and we undertook a lot of training and working with other carers before we accepted the first kids into our home. We wanted to make sure we were fully equipped and could give the kids the best possible care."
Children that require fostering come from a range of circumstances, but may have a parent dealing with mental illness, drug or alcohol issues, or a background of domestic violence and depending on their situation, the length of care they require will vary.
Kate said fostering is a commonly misunderstood concept and was eager to help people understand what it means for the carer and their families, and the kids and their families.
There are so many kids, even in our own neighbourhoods, who are in desperate need of care. In fact, since COVID-19 hit there has been a 30 per cent increase in the number of children that require fostering, so I'm so pleased we're in a position where we can help.
"People often think they will have their foster kids forever, but that's not what fostering is about. The aim is to get foster kids back to their parents or a member of their natural family" Kate explained.
"The three siblings we currently have staying with us have been here for a couple of months and could be with us up to two years, but as long as Mum – who they love so much - does everything she needs to do, then they will be going home to her.
"And while they're staying with us, we will do all we can to love them, help them build their resilience, and develop life skills such as washing their dishes and cleaning their rooms to not only help them cope, but also make their parents' lives easier when they go home."
For anyone thinking about fostering, Kate is a passionate advocate for the care system and encourages anyone able to do so, to get involved.
"If you're thinking about fostering there is never a perfect time so just do it! Kids need love and if you have any extra love to give, that's enough for them, especially when they're coming from a stressful or unsafe environment," Kate urged.
"It's not a simple or quick process, but a very worthwhile and rewarding one, and the best way to get started is by researching foster agencies in your area and finding one that aligns with your values."
Kate also said that fostering kids and raising kids share the same adage of 'it takes a village'.
"It's your workplace, the local schools, or kindergarten all leaning in and providing support that make it possible for us to be able to foster," said Kate.
"We couldn't have done it, and wouldn't be able to put our hands up as foster carers, if Suncorp hadn't supported us like they have and provided us with flexible work arrangements. They are actually helping kids in care, because they're supporting us!"
Kate and Keita are thrilled to be able to open their home to kids who need care and will continue doing so for as long as they're able.
"People often say that these kids are so lucky to have us, but we're the lucky ones. These kids teach us – including Tarlow – so much about resilience and love; we're blessed to have them come to stay," Kate said.