Suncorp Spotlight: Women in Insurance
---
Women in Insurance is a series highlighting the incredible female talent working in the insurance business at Suncorp. Its purpose is simple; to increase awareness of women's roles in a traditionally male-dominated industry, and to highlight the expertise and passion these women bring to their roles each and every day.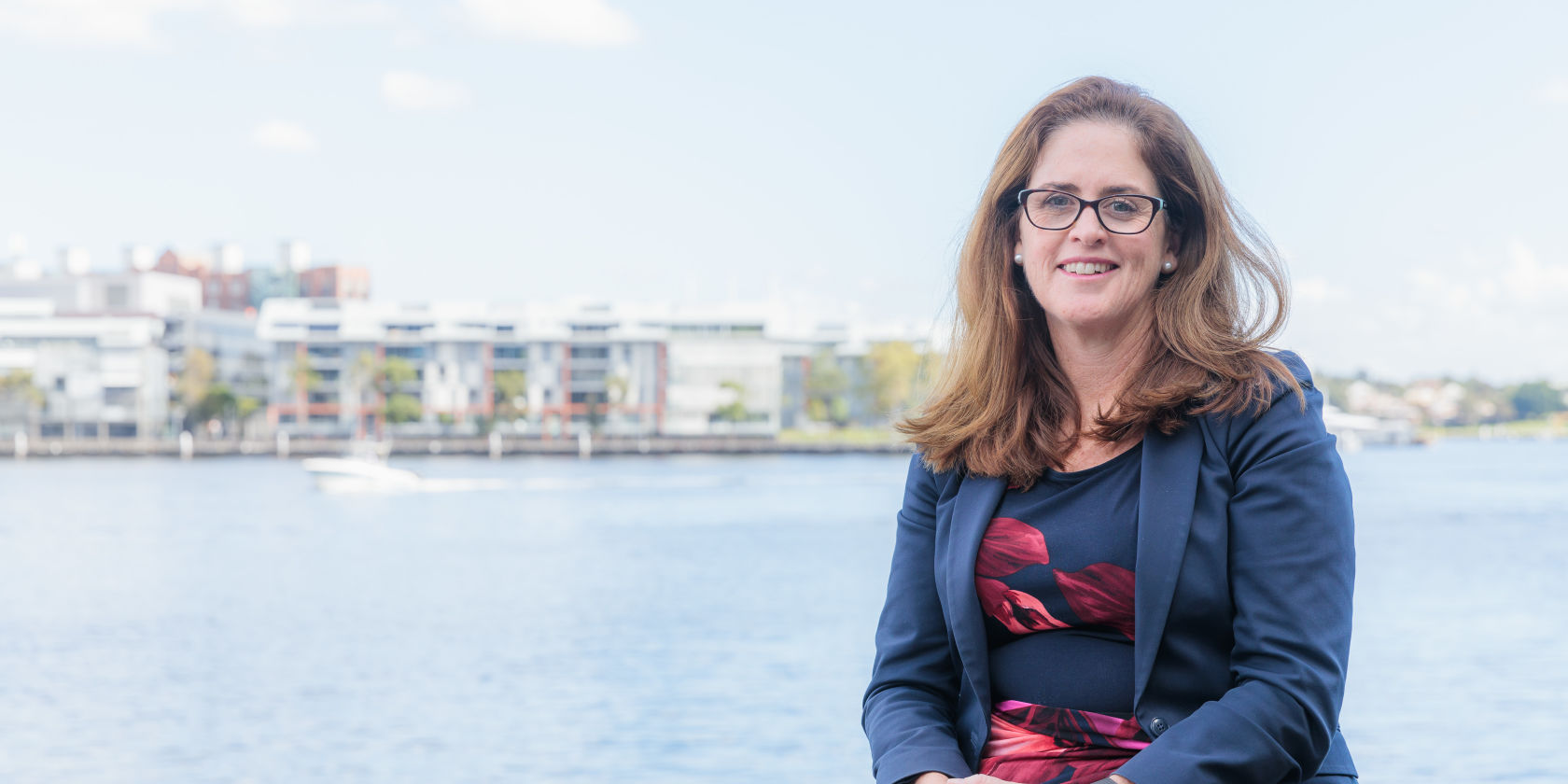 At Suncorp, we're immensely proud of the incredibly talented women working in senior leadership roles. Recently Suncorp was awarded Employer of Choice for Gender Equality (EOCGE) by the Workplace Gender Equality Agency (WGEA) for the eighth consecutive year.
The Group is one of just four ASX20 companies to have close to half their managerial positions filled by women.
'Women in Insurance' is a new series highlighting the formidable female talent working in the insurance business across Suncorp Group, noting insurance has traditionally been a male-dominated industry.
We discover why these executives chose a career in Insurance, what they predict for the industry moving forward and why more young professionals should choose a career path in insurance.
Kate Lyons, EM Reinsurance, Operations & Strategy at Suncorp Group


With over 15 years in the insurance industry, Kate Lyons has honed her skill in roles that have taken her around the world. Having lived in London for many years, Kate now leads Suncorp's reinsurance team as EM Reinsurance, Operations & Strategy in Sydney.
Tell us a little about your background. Why did you decide upon a career in Insurance?
While I'm not your stereotypical 'maths geek', I excelled in maths in high school, then studied Commerce and Arts with Maths/Stats major at UQ in Brisbane. This took me to Sydney, where I took a role with AMP as an actuarial trainee.
I did six months in superannuation but soon realised General Insurance (GI) was for me. GI had more variety of products and more interesting statistical analysis – poisson frequencies, Pareto severities, and natural hazards.  It was also a growing area of actuarial involvement back in the mid-1990s with more opportunities to add value and make a difference.   
Later in the mid-2000s while in London, structured reinsurance and capital modelling was the growth area and I was part of the teams developing the tools that underpin actuarial capital models today. One of the best things I did was join an actuarial consultancy and transfer to London with them.  It opened the door to a broad client base across Europe, the London reinsurance market, and many travel opportunities for work.
What do you enjoy most about your role as Suncorp's EM Reinsurance, Operations & Strategy?
While I still enjoy strategic thinking and challenges, I find the opportunities to mentor, develop and lead people the most rewarding. In addition to my role at Suncorp, I currently Chair the Climate Change Action Committee of the ICA and contribute to the Climate Change and Insurance Affordability Actuaries Institute Groups.
Both of these avenues provide the ability to collaborate with individuals across the industry, giving me the opportunity to face into the challenges around natural hazards, climate change, and resilience. Hopefully, as a representative of Suncorp, we have an impact on these industry challenges.

What is your experience of diversity in the Insurance industry? And how is it changing?
Insurance today is a far better industry for women than it was when I started in the mid-1990s. I managed to find the most male-orientated segments; actuarial, then reinsurance. On the upside, being female made it easier to stand out and I had credibility due to my actuarial training and experience early on in my career. On the downside, I was sometimes overlooked or assumed to be the assistant.   
Today, there are more women in leadership at Suncorp than I knew in the entire London market.
Further, women in leadership are more willing to share their stories and mentor younger women. The growing reward for merit and lower tolerance for those with unconscious bias means more opportunities, with options such as maternity leave and interesting part-time roles a reality in 2021. 
I feel lucky to have had an interesting, diverse, and challenging career in the insurance industry to date. It has enabled me to earn a living, work in London for a decade and travel, while also benefitting from flexible working part-time while my three kids were young.
What advice do you have for women looking to enter the industry?
I encourage women seeking a career in insurance to connect with other experienced female leaders in the industry, share stories and discuss your questions and ambitions. Whatever your area of expertise, keep building people and leadership skills. 
Seek opportunities to work with people with different skills to yourself and widen your perspective. This has helped me find great opportunities throughout my career.
Where do you see the future of the insurance industry?
I believe the Australian insurance industry is at an inflection point. Following the Black Summer fires, this season's floods, the ACCC, the Royal Commission, and senate inquiries into natural disasters and affordability of insurance, there is a clear call to action on climate change and the resilience of our built environment.  
To keep Australia insurable through a warming climate, insurers need to be key stakeholders in a national discussion on building codes, land use planning, and infrastructure that can mitigate natural hazards. It is our data, knowledge, and risk intelligence that can guide codes, policy, and investment.
I believe there will be a lot of change across the industry over the next decade and it is an exciting time to be a woman working in insurance.