The four pillars of insurance – underpinning a more sustainable industry for the future
---
Insurers and Government need to balance any industry reforms to ensure individual customers, entire communities and taxpayers don't suffer from insurer insolvency and collapse, which could severely hamper community disaster recovery.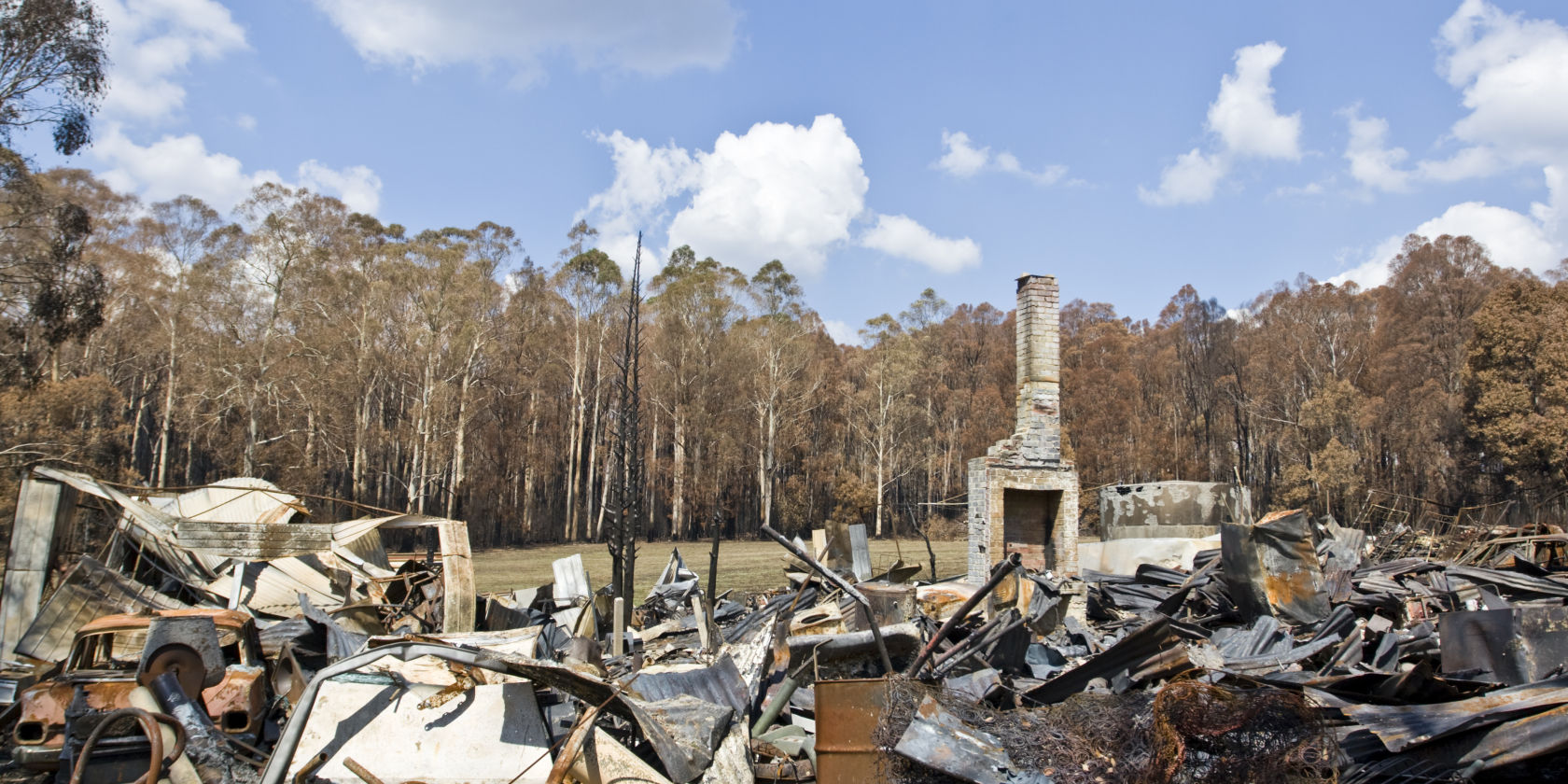 When Australians go to the polls on May 18, they have the power to determine which political party will take ownership of Kenneth Hayne's 76 Royal Commission recommendations.

Hayne's findings of the financial services industry were at times scathing, and he concluded that in far too many instances corporations were putting their own commercial interests ahead of the consumer – a view he best articulated in his now infamous "two poles" speech.
"The poles that are to be compared are commercial outcome, that is to say profit, and consumer outcome," the Commissioner said.
"Now, in observing those to be the poles, it does not follow that one pole is to be preferred necessarily over the other. [This] is a commercial enterprise, commercial enterprises are there to make profits. Sometimes we lose sight of that fact.
"What I invite your attention to, is the need to make an explicit choice, and a thought-out choice, between those two poles."
This is one of the central issues the elected Government will consider as they draft new legislation to address the full suite of recommendations handed down by Hayne.
At the same time, the industry can't leave it to the Government to supply all the answers. We too have an important role to play in responding to the 'two poles' criticisms - critically assessing how things could have been done better in the past, and where there are opportunities in the future.
By working together, the industry and Government can deliver a far more sustainable insurance industry, along with targeted reforms to strengthen customer protections and outcomes.

Gary Dransfield, Chief Executive Officer Insurance, Suncorp
When insurers and Government don't get this balance right, individual customers, entire communities and every taxpayer can suffer from insurer insolvency and collapse, and community disaster recovery is severely hampered.
This was especially apparent when Australian insurer, HIH, collapsed in 2001. Employees and shareholders were directly impacted, but the ramifications were felt across the country.
In Queensland, car accident victims were left waiting for operations and other medical treatment to the tune of $190 million. In New South Wales, local councils were left with $65 million of uncovered public liability claims. Two billion dollars of construction activity came to a halt and sick and disabled policyholders stopped receiving salary continuance payments. Rugby Australia halted matches and community groups who needed to run fetes, events, fundraisers, couldn't get insurance.
While HIH was a multibillion dollar collapse, the impact to community should a large consumer insurer collapse would be far greater. We saw examples of this in NZ following the Christchurch earthquakes when insurers went into administration.
Four pillars rather two poles
As a general insurer, we believe there are four pillars that underpin our industry and allow us to provide affordable and much-needed insurance protections to millions of customers each year.
These are a focus on customer contracts, servicing the communities in which we operate, providing a diversified offering to the country's unique geographic regions, and delivering value for shareholder.
When it comes to customer contracts, it's about being accountable for delivering on the promises we make and legal obligations we have to consumers.
Supporting our customers is fundamentally why we exist and what our people, particularly those in our claims operations, come to work to do every day. There should never be tension between a customer and shareholders when we are handling a claim.
While it's only natural for a customer to want to receive the maximum they are entitled to in a claim situation, we also need to make sure that supply-chain costs from builders, smash repairers and medico-legal providers are complete, fair and reasonable as they will naturally consider their own interests in proposing what costs insurers should pay.
By enhancing customer contracts, we can better service the insurance communities we operate in.
Insurers manage portfolios of insurance that align to particular communities of customers with common geographic attributes. For example, the community of AAMI home insurance customers in Victoria with its higher bushfire risk, GIO car insurance customers in NSW with its higher hail risk, or Suncorp home insurance customers in Queensland with its higher flood and cyclone risk. Or particular types of drivers or employers in different states.
How we handle claims and the costs at an individual customer contract level directly impacts the future cost of insurance for these communities. If we don't assess and repair damage or treat injury properly, or manage the cost of supply chains in our claims settlements effectively, this will ultimately be bad for all customers in these communities as future prices will be impacted.
This is particularly the case in natural disasters as these typically impact a specific geographic community at scale.
All insurers need to buy reinsurance – insurance for insurers. Large insurers, like Suncorp, that are diversified geographically across the country and in the types of risks that we cover, attract global reinsurance support that is reasonably priced and enables us to provide good quality insurance cover for most Australians, including those living in higher risk geographic zones or occupations.
Our global reinsurance partners provide us with support at times of major natural disasters, and every day are backing Australian insurers and our communities with tens of billions of dollars of their capital.
For this to continue efficiently, we need to maintain the trust and collaboration of a global capital community by demonstrating that we discharge our obligations to our communities of customers in the way our contracts say we will, and that is the basis on which reinsurance has been provided.
Finally, as a listed company, we understand the need to deliver value for shareholders, but this is only possible if we get our core business of insurance right and deliver the right outcomes for our customers. Importantly, it also supports the focus of APRA for us to operate in a solvent way.
Being solvent means that we are there to manage and pay claims for large communities when the worst happens at great scale and severity.
Working together for a sustainable industry
Regardless of which side of politics is successful when Australia votes this weekend, we'd urge the incoming Government to consider the complex balancing act the insurance industry must strike. Insurers also have a major role to play in ensuring that new policies and practices deliver greater value and benefits to the customer. Because without political and industry collaboration to drive stability and sustainability of the sector, it won't simply be shareholders who feel the impact.