Why we Wear It Purple At Suncorp
---
At Suncorp, in line with our strong focus on diversity and inclusion, we provide a work environment for our gay, lesbian, bisexual, transgender and gender diverse, intersex, and queer (LGBTIQ+) employees that is free from prejudice or discrimination.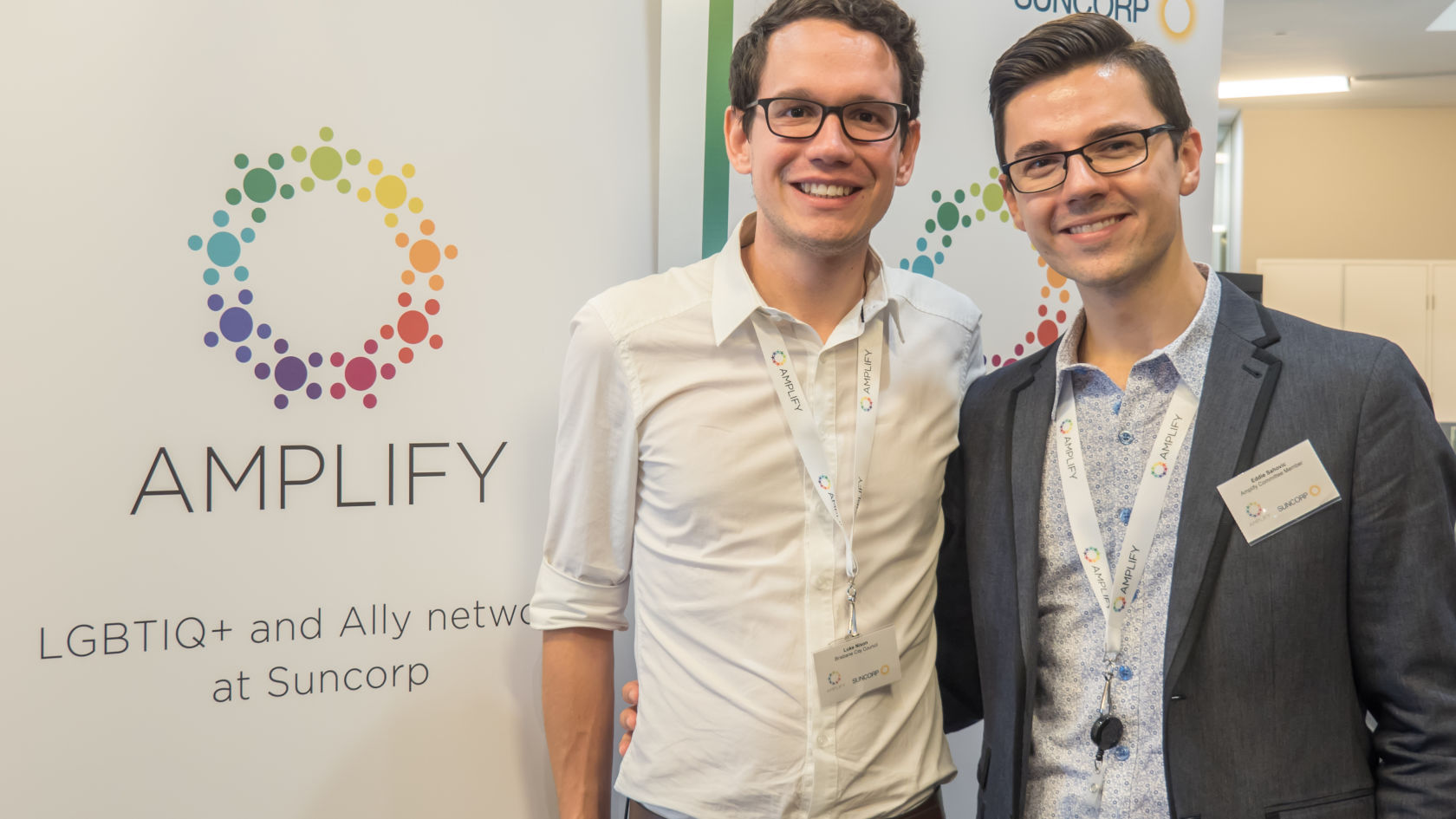 We believe everyone should feel safe to bring their whole selves to work without having to hide who they are, for fear of judgement or that it might negatively impact their career. That's why on Friday, 30 August 2019, our people will 'Stand Up' and 'Stand Out' for Wear It Purple Day.
Wear It Purple Day was established to show LGBTIQ+ young people across the globe that there are people who support and accept them, and that they have the right to be proud of who they are.
We encourage our people to Wear It Purple to show their support because, compared to the general population, LGBTIQ+ young people (aged 16-27) are five times more likely to attempt suicide*.
Suncorp's Eddie Sahovic, Co-Chair of Suncorp's LGBTIQ+ employee resource group – Amplify, discusses why days like Wear It Purple Day are important.

"Everyone has a sexual orientation and gender identity. For most of us that identity is a heterosexual male or female and always on display - at home, at work, and socially. It's such an intrinsic part of who we are that most of us don't even think about it.
"But for those of us who identify as LGBTIQ+ there is a very real fear of social exclusion, non-acceptance, intolerance, harassment or even discrimination if we too were to bring our "whole self" to work. In fact, research shows that 45 percent of LGBTIQ+ Australians hide their sexuality at work in fear of career repercussions.
"I found the courage to come out of the closet at 18 years old. No-one knew the struggles I came home to each day as I navigated the aftermath of my parents coming to terms with my sexuality.
"I also started working at Suncorp when I was 18. For me, work was my escape. I had a supportive team whom I was openly gay to and I couldn't imagine what my lived experience would have been like if I wasn't able to be my authentic self at work or if I'd even be here today. Never did I imagine that one day I would launch Suncorp's first employee resource group for LGBTIQ+ employees and their allies!
Which is why days like Wear It Purple Day are vital. It's a visible representation that at Suncorp it doesn't matter who you love, how old you are, where you come from, how you dress or who you pray to. We value everyone and diversity is our biggest strength."
Suncorp has also updated its Bingle website to 'Stand Up' and 'Stand Out' this Wear It Purple Day on 30 August 2019.

*National LGBTI Health Alliance, Snapshot of Mental Health and Suicide Prevention Statistics for LGBTI People, July 2016