Why we Wear it Purple at Suncorp
---
At Suncorp, we provide a work environment for our gay, lesbian, bisexual, transgender and gender diverse, intersex, and queer (LGBTIQ+) employees that is free from prejudice or discrimination.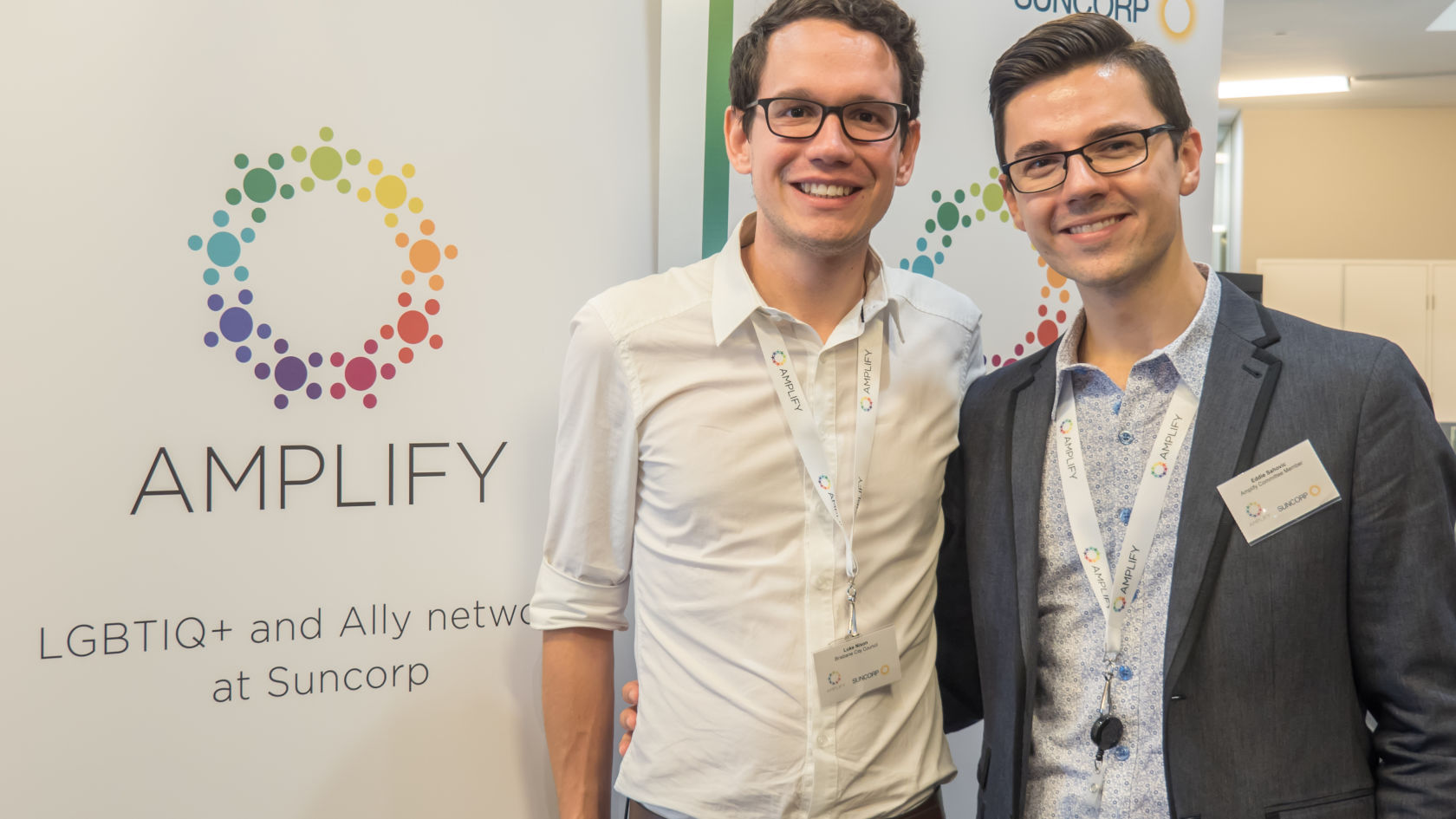 We believe everyone should feel safe to bring their whole selves to work without having to hide who they are for fear of judgement or for fear that it might negatively impact their career. That's why today, our people will show why 'We are the Change' for Wear It Purple Day.
Wear It Purple Day was established to foster safe and suppportive environments for rainbow young people, in response to global stories of these young people taking their own lives.
We encourage our people to Wear It Purple to show their support because, compared with the general population, LGBTIQ+ young people (aged 16-27) are five times more likely to attempt suicide*.
Suncorp's Shay Johnston, Chair of Suncorp's LGBTIQ+ employee resource group, Amplify, and Chair of Open Doors Youth Service, shares why days like Wear It Purple Day are important.
"Suncorp is an inclusive employer, and an inclusive place for customers to take care of their finances, and it's important to visually show that allyship so people know this is a safe place to be," she said.
"If you identify as LGBTIQ+, that's something you take with you everywhere you go, whether it's going to work each day and being asked what you did on the weekend, or going down to the bank with your partner to apply for a loan. You don't leave that part of your identify at the door, and you shouldn't have to.

"I speak with rainbow young people every day, and it's really hard to be young and different. We need to do better to support our youth and we need to show them that there are safe workplaces and that they'll be able to leave school and find work without fear of discrimination."
Shay said the necessary social distancing measures this year were unfortunately also taking their toll on the rainbow community.
"I've spoken with young people who have had to go into lockdown with their parents, who perhaps either don't yet know about their identify, or who aren't openly supportive, so it has been especially challenging this year for people who have lost in-person access to some of their social groups and support networks.
"That's why this is so important. We all have an opportunity to make a difference. If you see something, say something! If you know a young rainbow person – and you probably do – show that you're an ally.
"This generation of young people are amazing – they don't see the same discriminatory barriers. There's a real opportunity here. But we've got to keep them safe first."
*National LGBTI Health Alliance, Snapshot of Mental Health and Suicide Prevention Statistics for LGBTI People, February 2020