Suncorp Spotlight: Women in Insurance
---
Women in Insurance is a series highlighting the incredible female talent working in the insurance business at Suncorp. Its purpose is simple; to increase awareness of women's roles in a traditionally male-dominated industry, and to highlight the expertise and passion these women bring to their roles each and every day.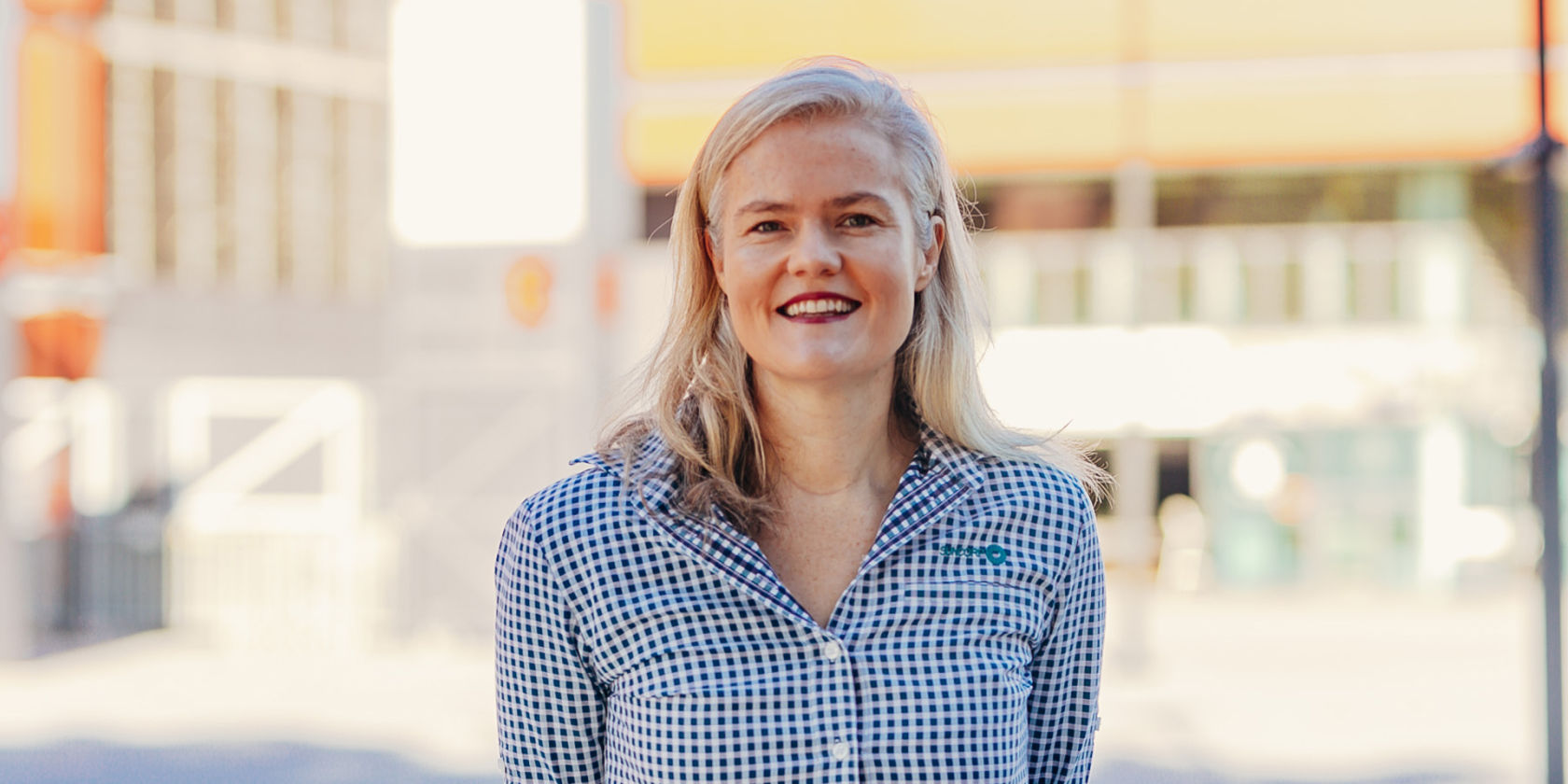 At Suncorp, we're immensely proud of the incredibly talented women working in senior leadership roles. Recently Suncorp was awarded Employer of Choice for Gender Equality (EOCGE) by the Workplace Gender Equality Agency (WGEA) for the eighth consecutive year.
The Group is one of just four ASX20 companies to have close to half their managerial positions filled by women.
Women in Insurance is a new series highlighting the formidable female talent working in the insurance business across Suncorp Group, noting insurance has traditionally been a male-dominated industry.
We discover why these executives chose a career in Insurance, what they predict for the industry moving forward and why more young professionals should choose a career path in insurance.
Lisa Harrison, CEO of Insurance Product and Portfolio at Suncorp Group


Spanning a 16+ year career at Suncorp, Lisa Harrison has held many roles during her tenure. In addition to her current role, Lisa has years of experience in product, portfolio, distribution, marketing, strategy, operations and management of key strategic programs.
Tell us a little about your background. Why did you decide upon a career in Insurance?
I started in the insurance industry over 20 years ago as a graduate, getting to learn the business from working across underwriting, claims, operations, and finance – plus a stint in reinsurance over in Singapore. It was a steep learning curve, but also a lot of fun! I also spent some time working in the banking sector, but quickly came back to insurance at Suncorp in late 2004.
My early career was a fantastic experience and have made some lifelong friends from those early days. You learn a lot very quickly, including the importance of what we do for customers and the community.
What do you enjoy most about your role as Suncorp's CEO Insurance Product and Portfolio?
Firstly, I love what we do. When something goes wrong, we help people get back to their homes, back in business, and back to work. It makes me incredibly proud of the work we are doing to make communities safer and more resilient.
Five years ago, I was delighted when we launched the Cyclone Resilience Benefit, to witness our advocacy play a role in helping flood levees be built in Roma. Playing a role in helping to stop or mitigate disasters from devastating communities is so rewarding.
I also love working with people, and in my role, I get to work with diverse teams and partners to make a difference. Every day is different, bringing a variety of challenges and opportunities – so it definitely keeps me on my toes.
What is your experience of diversity in the Insurance industry? And how is it changing?
When I started in Insurance in the 90s, the topic of gender diversity was not discussed; it was definitely a male-dominated sector. Today, we've made progress to have gender balance in the industry; an industry-led 'champions of change' group led by both male and female senior insurance executives, a female Chair of the ICA, and female executives running insurance P&Ls. Suncorp champions this; we are an industry-leading example of gender balance at manager levels.
However, more work can be done to ensure the industry is as diverse as our customer base. Equilep's 2021 Gender Equality Global Report shows that while women represent 54% of the workforce in the financial sector, representation at executive and director level averages only 26%*. I have two girls, and I would be proud if they came home and told me they wanted to work in insurance.
Where do you see the future of the insurance industry?
The value of insurance has never been more relevant. The events of 2020 which experienced severe bushfires, floods, and storms, and most recently with the east coast floods, only highlights this further.
Our industry is and needs to continually evolve to meet our customers' expectations. A couple of key trends for me:
We know customers are demanding more digital services, and I believe this is a great opportunity for us to make insurance easier for customers. 

How they are living their lives and running their businesses is also changing (for example, more working from home), and from that, the industry needs to continue to innovate products and offers accordingly.
We also need to continue to advocate for investment in mitigation. With the increasing frequency and severity of weather events, we need to be advocating on behalf of communities, making their world safer and help them protect what matters. 
What we do is important, and in any role in the business, you can make a positive difference to customers and communities. I'm excited about what the future holds and helping Suncorp to lead the way.
*Research findings in the Equileap 2021 Gender Equality Global Report (p30)