Suncorp Group named Large General Insurer of the Year
---
Suncorp Group has won Large General Insurer of the Year for the second year in a row by the Australian and New Zealand Institute of Insurance and Finance (ANZIIF).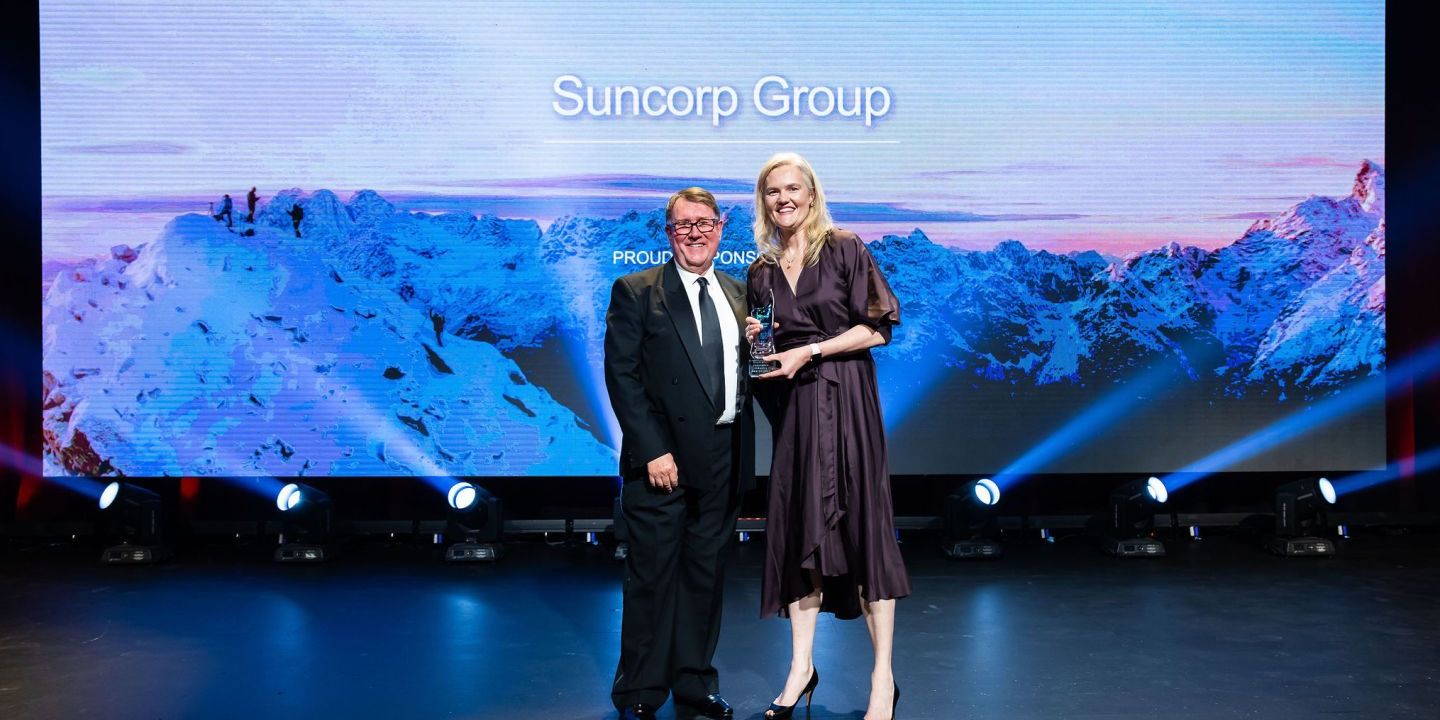 More than 800 people attended the 19th annual award event in Sydney, to highlight the incredible work organisations and individuals are doing to make a difference in the insurance community.

Suncorp was acknowledged for its commitment to improving the customer experience through simplification, personalisation, digitisation.

The judges were also impressed by the Group's investment in charities and community groups, as well as its proactive work in mitigating risks.

CEO Insurance Product and Portfolio, Lisa Harrison accepted the award on behalf of the team.

"I'm proud of the teams and their commitment to supporting our customers every step of the way," she said.
Lisa Harrison, CEO Insurance Product and Portfolio

This is such fantastic recognition of the work our people and partners do for our customers every day to build futures and protect what matters for our customers
The awards are an opportunity to recognise how our industry has continued to support customers, the community and its people. The event represents and acknowledges a wide range of industry sectors and celebrates extraordinary achievements, new talent and the broader industry.
#More wins for our Personal Injury team
---
Congratulations are also in order for our Personal Injury team who was successful in taking home three awards at the Excellence in Personal Injury and Disability Management Awards. The awards aim to provide a benchmark for best practice within the industry, encourage continuous improvement, reinforce the value of personal injury and disability management and publicly recognise and reward excellence.
Congratulations to:
- EM Commercial Claims WICC, Kimberly WC Walker – Outstanding Leadership Award
- Suncorp Qld CTP Claims – Innovation in Injury & Disability Management Award
- SA CTP Claims AAMI, Andrew Sneyd – Student of the Year Award.